Google Drive never reaches failure in satisfying millions of people around the world. It has such a custom way of providing the data to users, saving time by making things more conveniently. This way, the following is a list of the top 10 best features of Google Drive that you should know.
1. KEEP AN EYE: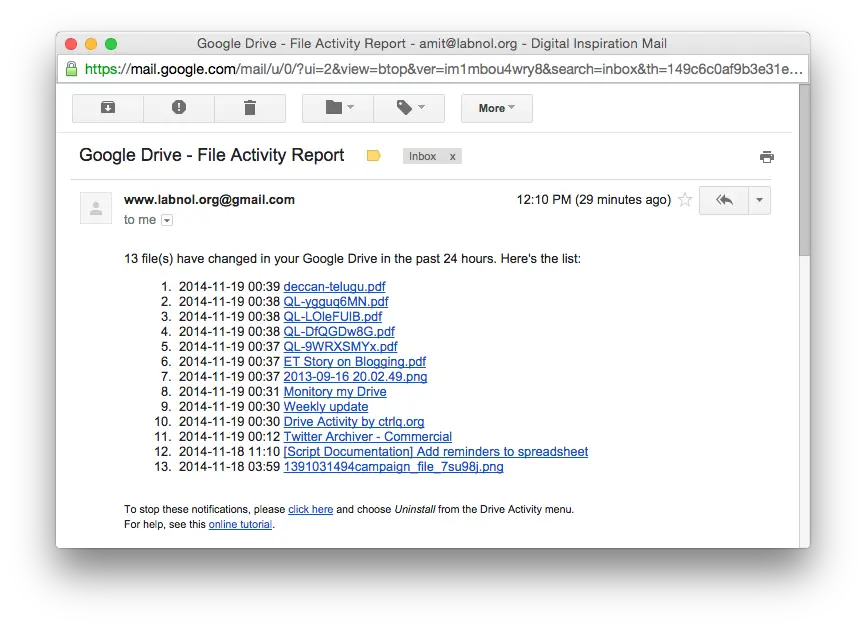 One of the useful features of Google drives is "Activity." By the activity option, you can view what others are working. To activate this feature click "I" icon on every folder. You can even search the deleted documents of others in the folder.
2. FILTER YOUR SEARCHES: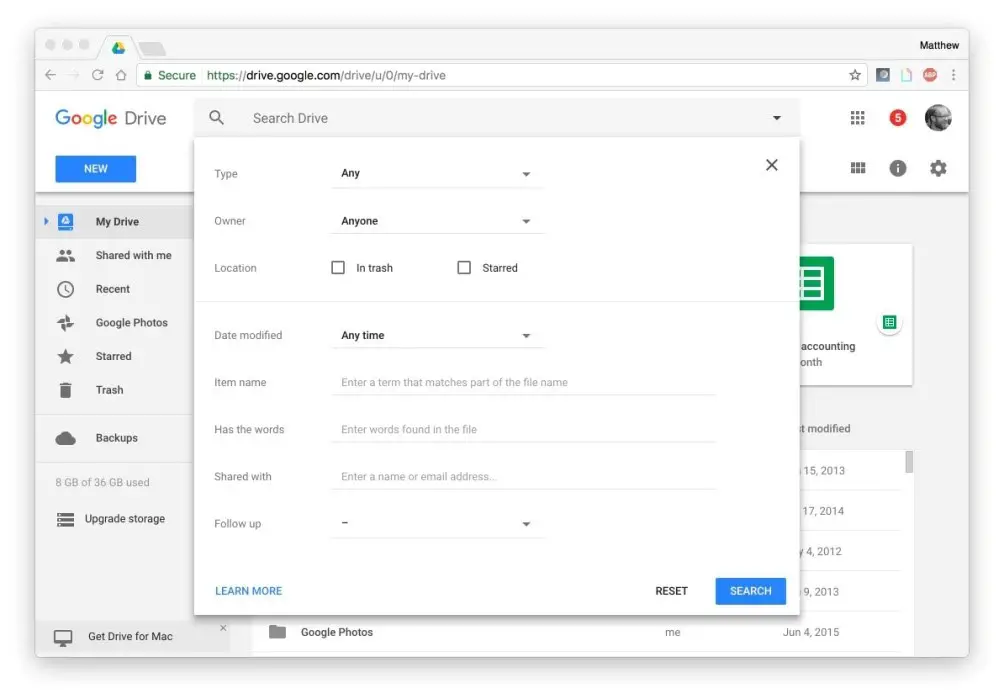 Filtering searches is on the right edge with the down-arrow button. By clicking it, you will get a search panel. The Filter search is helpful for those who are using Google Drive for many years to sort the files. You can even filter the date and file type.
3. COLORFUL INSIDE:

Colorful folder makes it more attractive and easy to remember rather than having a dry document. Click on the drop-down folder, and now you may add some color, visuals, and edit as per your requirement moving ahead of basic files and folders.
4. ONE TAP PHONE BACKUP: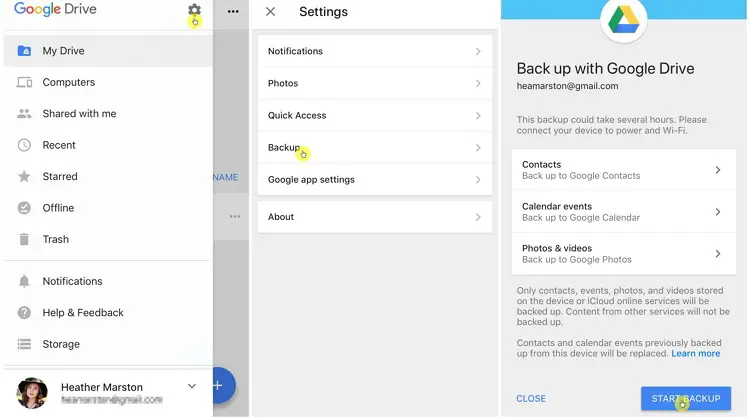 If you want to backup your phone's data, you can do it by a single tap. On your mobile, go to setting>Backup and select the items that you are in need. Tap over the start back up, and you will get back contacts, photos, and videos. For this, the phone needs a proper internet connection.
5. OFFLINE ACCESS: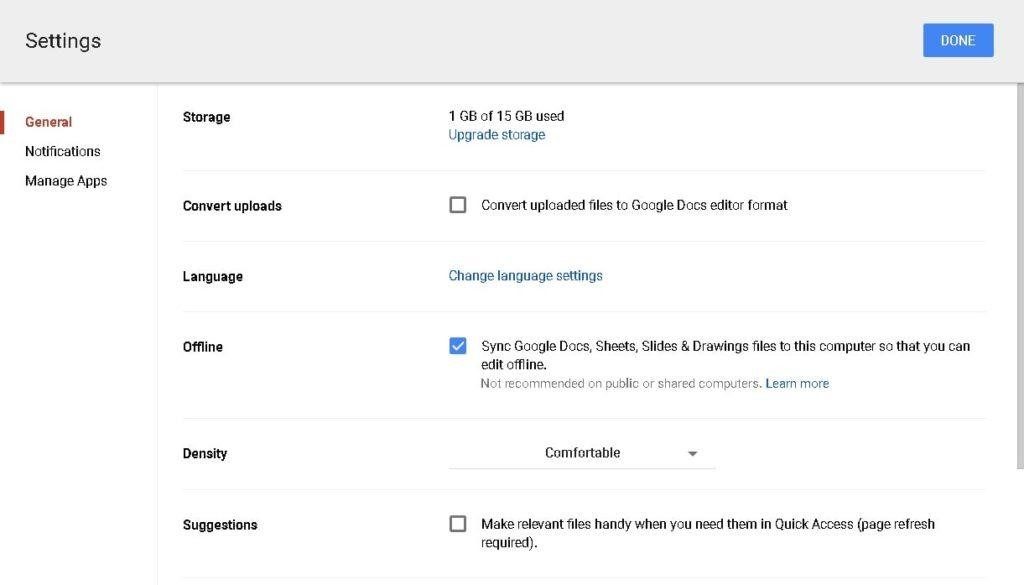 When you want to work while traveling, or from somewhere where there is poor or no network, then Google Drive will allow you to access your work for the same. For offline option, you need to install Google Docs Offline extension and sign in to the Google Drive.
6. GO BACK IN TIME:

The feature is useful for the change of long documents. You can access it by clicking "File" in the menu and "See Revision History." Revising your file History will let the user change the document anytime you want.
7. FONT CHANGE:

Font change is a feature hidden in Google Drive for most of the users. Some of the fonts are very impressive, and it will make your documents appear creative and professional. You can use them by clicking "Add More Fonts."
8. KEYBOARD PRO: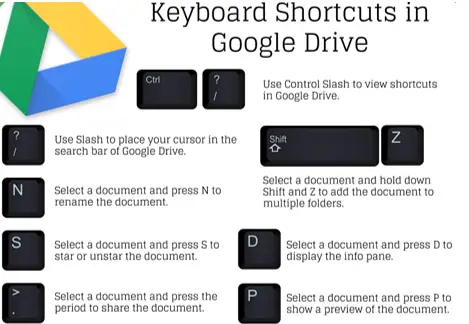 Some users like keyboards than a mouse. You can access them in simple steps, by clicking 'Help' in the menu and tap on 'Keyboard Shortcuts.' You can use this option even without leaving the proximity of the keys.
9. DICTATE DOCUMENTS:

When you feel tired on continuous typing, and your finger needs some rest, then you may choose dictation in the Google Docs. Click the Tools menu, to voice typing on the microphone, and start speaking. You can make corrections by using keyboards after dictating.
10. USE TEMPLATES:
In Google Drive, there are even templates available for the Google Sheets. You can use these templates for preparing finances and annual reports more precisely and professionally.