1. BRAINSCAPE FRENCH
Brainscape was founded by Andrew Cohen in 2010. Its headquarter is in New York, USA. Brainscape is a platform that allows students to learn different languages with various modern methods.
Services
• Electronic flashcards
• Various study modes.
• Collaborative editing tools.
• Teacher dashboards.
• Learn basic French vocabulary.
Brainscape's spaced repetition system is proven to double learning results for every subject. Its Pro subscription option gives the users access to unlimited premium tests and foreign-language content. Premium features such as bookmarks, browse mode, card reversibility, ad-free flashcard, and a bunch of new features are available. Brainscape works by personalizing the timing of each flashcard repetition, using proven cognitive science. Whether you are learning a language or preparing for a test, this app spaces the repetition of each bite-sized concept based on exactly the right interval for your brain.
2. DUOLINGO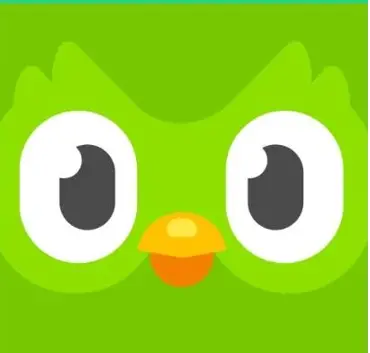 Duolingo was founded by Louis von Ahn and Severin Hacker. its headquarters is in Pittsburgh, Pennsylvania, United States. It offers 95 different language courses, of which French is one of the most learned languages.
Services
• It mimics the structure of videogames in several ways to engage its users.
• It has a feature named Duolingo Plus, which includes benefits such as unlimited hearts, level skipping, and progress quizzes.
• Various methods of study process which include listening to the pronunciation.
• Study the process of reading sentences.
• Voice recording and forming phases by ordering words are also available.
• An activity like matching images to words also available.
It was the most downloaded app in the education category in Google Play in 2013 and 2014. Most language learning features in Duolingo are free of charge. It has almost 300 million registered users worldwide. It is also used by many children to learn new languages at a tender age.
3. BUSUU
It was founded by Bernhard Niesner and Adrian Hilti. Its headquarter is in London. It has won over 19 awards. Busuu was selected as 'Best of 2015' apps by Google Play.
Services
• Provide study material.
• Improve vocabulary.
• Provides audio dialogues.
• Listening exercises available.
• Pronunciation challenges.
• Language games.
• Interactive lessons
Twelve languages are available for learning on Busuu. It has over a hundred million people registered worldwide. French is the most learned language on this app.
4. LE CONJUGUEUR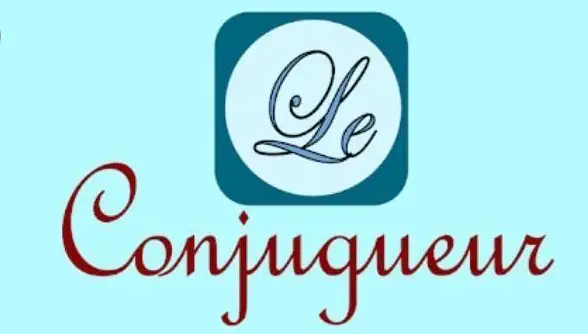 It is a French learning app where users can conjugate all French verbs without being connected to the internet. It contains the conjugation for nearly 9,000 verbs. It allows conjugation of verbs in all tenses. It helps improve vocabulary.
Services
• Conjugation in feminine
• Conjugation in passive mode.
• Question and negation.
• Find a verb from a conjugated form.
This app helps to improve the vocabulary and become a pro in the French language. It is used by people worldwide because of its great collection of verbs. This app is free and easy to use. It provides tutorials and reference tools for beginners.
5. FluentU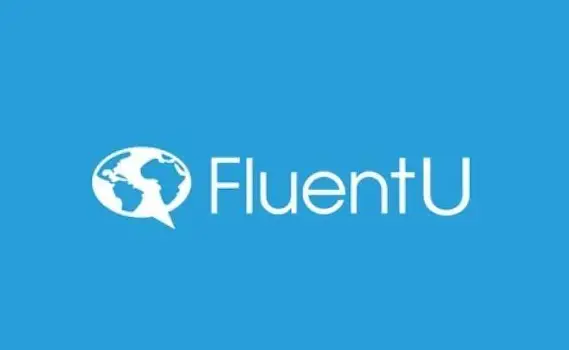 It is an app for learning French. It was founded by Alan Park. Users will learn real French with this app the way native speakers use it. Users will also learn things like common French expressions or slangs.
Services
• A large number of videos with interactive subtitles.
• Practice and reinforce all the vocabulary with learning mode.
• Mini-games are available.
• Personalized experience.
FluentU provides users with a wide variety of great content like movie trailers, funny commercials, music videos, and web series. There are subtitles available for every video so that the users can learn the language easily and in a fun way. The app provides users with definitions and usage examples for every word asked by them.
6. TANDEM FRENCH

It was founded by Arnd Aschentrup, Tobias Dickmeis, and Matthias Kleimann in 2014. Its headquarter is in Berlin. This app is free for its users. Tandem is a French conversation app that allows you to practice French with native speakers and to build meaningful, long-term language-learning partnerships with people all over the world.
Services
• Audio and video calling.
• Improves vocabulary.
• Interactive conversations.
• Competitive environment.
• Friendly interface.
Tandem is a longest-running application through the method of language exchange. This app has been described as the "Tinder of Language Learning Apps." Learners have the option of conversing through the in-app messaging functionality or taking the exchange off-app and using an audio or video calling service.
7. MINDSNACKS
It is an app developed for French learners. It is available only on iOS. It was founded by Jesse Pickard, Jeff Evans, Andy Mroczkowski, and Karl Stenerud. It is an app; users find highly enjoyable in helping them learn new French words.
Services
• Game oriented approach to learning and revising words.
• The app is divided into different units of vocabulary.
• Various games help to learn and strengthen new words.
• Over 50 vocabulary sets available.
Different types of games are available on MindSnacks for learning French, which makes it a refreshing task. There is a game-oriented approach to learning and revising words, which is very useful, especially in the case of children. There are various challenges and quizzes to keep track of the users' progress.
8. MOSALINGUA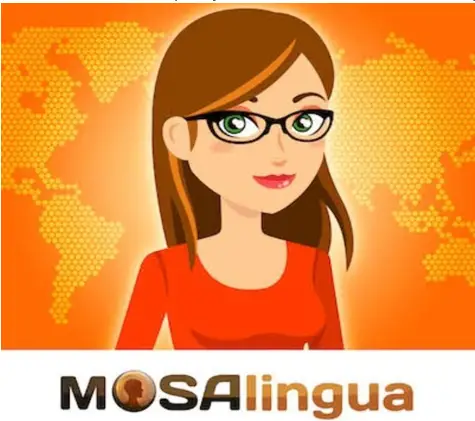 MosaLingua helps users learn French with an extremely effective method that adapts to the needs and levels. It has the feature of a spaced repetition system that presents new words.
Services
• Spaced repetition system.
• Conversations and audio files.
• 3000 phrases and audio phrasebook.
• Improves vocabulary.
• Works on pronunciation.
• Keeps track of the user's progress.
There are over 14 categories and hundreds of categories of conversation and audio files for the users to learn. This app is designed to help the users absorb all the languages in the shortest possible time. Spaced repetition system is a way to calculate when what should be presented for the users to revise just before there are about to be forgotten.
This app helps the users memorize words quickly and retain them in the mind for a longer time.
9. 500 FRENCH CONVERSATIONS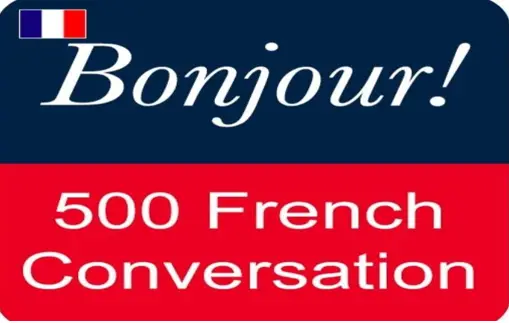 As the name says, there are 500 authentic French conversations present in this app. It helps beginners and intermediates to learn the language easily per listening to the audio. It helps improve the listening and speaking skills of the learners.
Services
• Improves vocabulary
• Improves speaking skills
• Exercises and tests are available.
• Users can keep track of their progress.
This app is an easy-to-use app. It is very effective for beginners to learn how to speak through the conversations provided by this app. The suffix to
improve the listening and speaking skills of the users. The users can give frequent tests available in the app to see their progress. The learners can practice through various fill-in-the-blanks exercises to improve their vocabulary.
10. Drops

Drops is a fun app that makes learning effortless by teaching through colorful layout. It was founded by Daniel Farkas. This app believes in visual character learning. This app helps you learn new vocabulary through fun, fast-paced games with simple colorful images. It provides more than 35 languages to learn from.
Services
• Improves vocabulary.
• Refreshing way of learning through colorful images.
• Various games available, which makes learning effortless.
• High-quality audio for clear pronunciation.
• Free for both Android and IOS users.
This app mix use of colorful images that refreshes the users. This app is loved by children because it teaches through games. The quick game-like Lessons include a word search, swipe style, and spelling games. It is an entertaining and user-friendly app. It makes learning easy, effortless, and lots of fun.