A surveillance software helps to incorporate your software into a security camera system. Monitor what you want to see using this software. A camera helps to capture video, but viewing and recording options are only available in such software. This type of software helps to improve your security. This software is useful in shops and offices.
1. Perfect Surveillance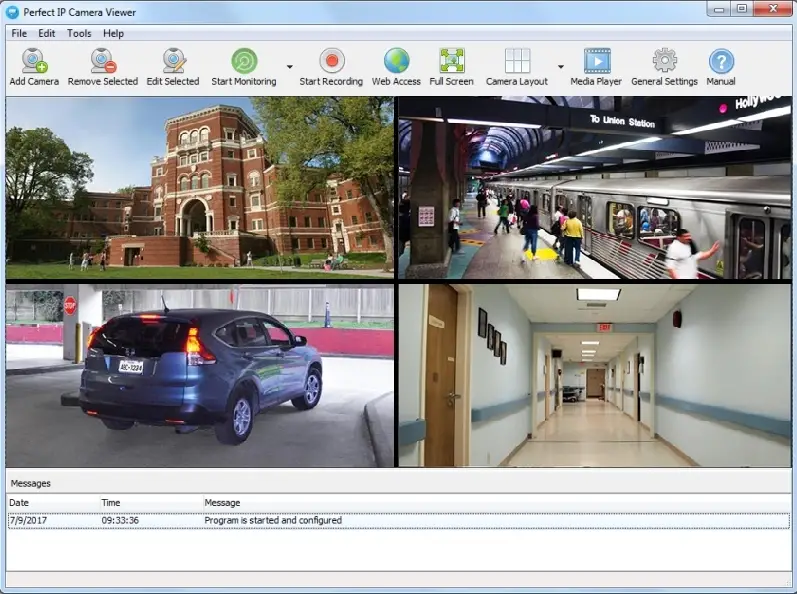 Perfect Surveillance is a video surveillance software that is perfect to use for your camera system. View video streaming from your camera using this software that contains IP camera viewer. This software supports nearly a thousand different models of IP cameras. Set up this software easily and record videos using it. The IP camera recorder in this software allows you to take snapshots from your camera. Run scheduled recordings of videos. Use the integrated webcam as a surveillance camera. A motion detection feature is available in this software. Perfect Surveillance is suitable for beginners. Monitor up to 64 cameras at a time.
2. iVideon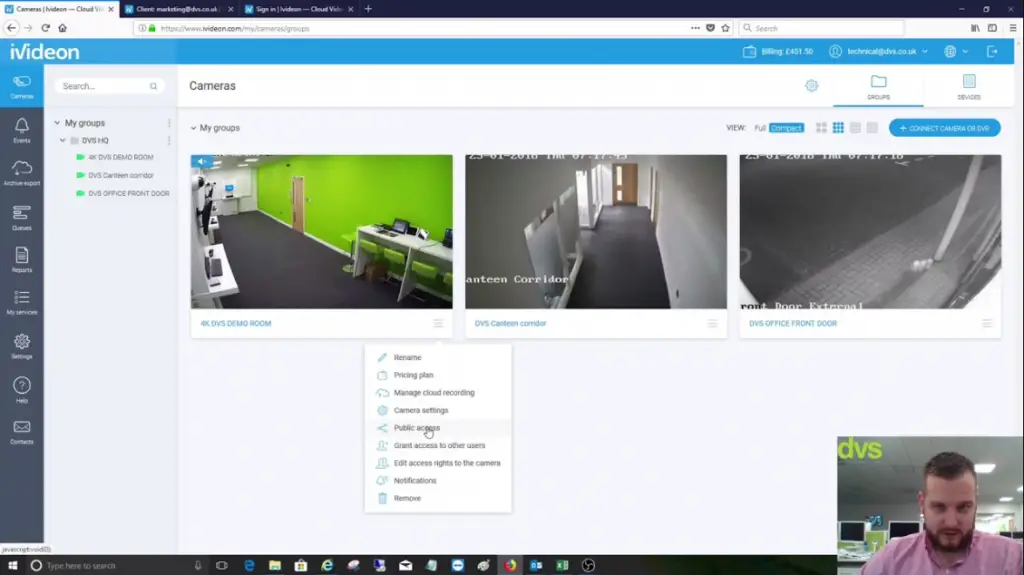 iVideon is a smart video surveillance software that you can use to monitor the activities in any place. If you need to watch the videos later, you can view the recordings stored in the cloud or in the software itself. Many countries use this software, and it is available on various platforms like Windows, Mac, Android, and iOS. Get alerts on what is happening at your home when you are not around. Watch over your children when they are in another room using this software. Access the video recordings of this software from any device. This software eliminates flickering lights and shadows in its recordings to give you a clear video.
3. Xeoma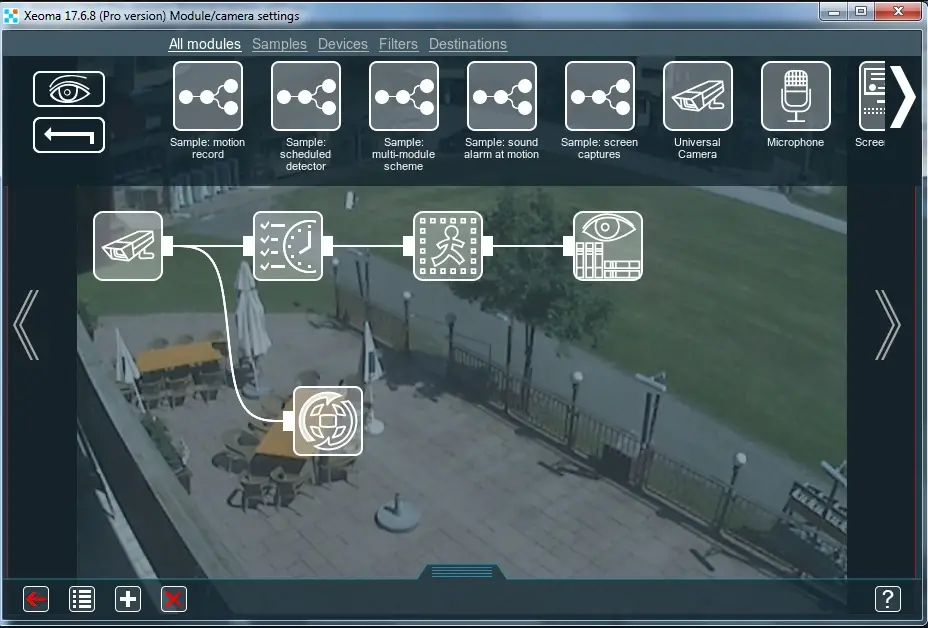 Xeoma is a video surveillance software that has a simple interface. It has professional functions like object recognition and monitoring anyone. The free version of this software is without advertisement. Use the trial version of this software to learn about the features. Large companies and enterprises can use this software to keep everything under Surveillance. Reconfigure the features of this software and record videos with sound. Trespassing detection is available in this software. It acts as a visitor counter and emotion recognizer too. Create your cloud service to store your video recordings. This software sends an alarm when the face appears that police are searching in the camera, making this software useful for the police.
4. Genius Vision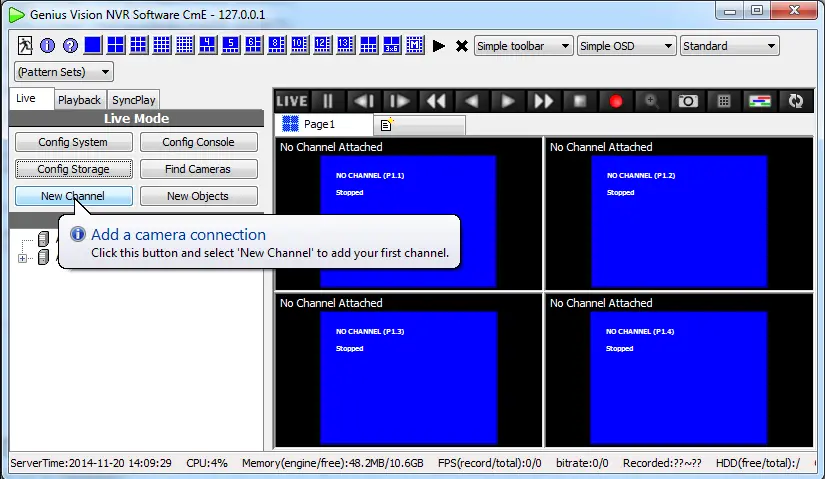 Genius Vision is developed by engineers to create a good surveillance system. Protect your enterprise using this software. Get to view real-time videos on what is happening in the place you want to monitor. The design of this software is modular so that you can use it any system. Integrate high-quality computing platforms with this software. A remote video recording feature is available in this software. Use the mobile phone and your home computer as a CCTV camera using this software. This software supports multiple brands of cameras.
5. Deskshare IP Camera Viewer

Deskshare is a professional video surveillance software that is easy to use. This software is reliable. Configure your program in this software to create a video recording when a particular motion is detected. Get an email notification or alarm sound for a particular motion. Schedule the camera set to monitor a place at a certain time of the day. This software can automatically upload the video it records to the FTP server for backup. The hidden mode is available in this software so that you can run it as a background application.
6. ContaCam

ContaCam is a video surveillance software that is easy to use in the system. This software satisfies all your security needs and is user-friendly. This program is available in various languages like French, German, English, and many more languages. A motion detection recording feature is available in this software. Integrate this software with a web server using password protection. It can set up an unlimited amount of cameras in parallel. It enables remote watching using port forwarding. Get daily summary video creation with the option available.
7. Agent DVR

Agent DVR is a video surveillance platform that iSpy offers to its users. This software is free for use in any operating system like Mac and Windows. The interface of this software appears the same everywhere so that you can use it on all computers and mobile devices. Get remote access to any place using this software that captures every detail in a particular area through a camera. This software does not require port forwarding. It is available in various languages like English, Chinese, and many more. The instructions for installation are available on the website.
8. Anycam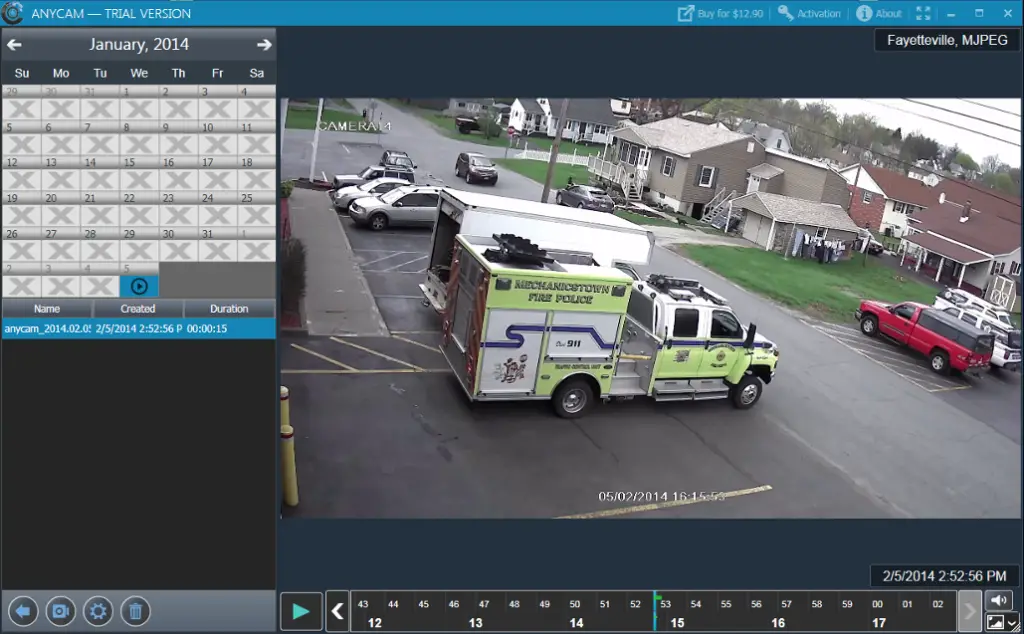 Anycam is a camera software that helps to view a video and record it. Monitor multiple cameras simultaneously using this user-friendly software. This software is handy for Surveillance. Refer to the video recordings at any time by playing the recordings stored on your computer. Add a new camera to Anycam easily by giving the IP address as input. The main window of this software displays all the devices connected to it. View each camera individually in full-screen mode. This software organizes videos according to the titles and you can easily find the desired camera. This software works on the Windows platform.
9. Netcam Studio

Netcam Studio is a video surveillance software that helps you to protect what you want. Use it as a home surveillance software so that you can relax when you are at work. Watch over your house from anywhere at any time. This software helps to identify potential threats at your workplace. Monitor your family and get email notifications when unusual activities occur. Handle a large number of video feeds simultaneously as you can connect up to 64 cameras in this software. Set rules to trigger internal and external actions in this software. Create timeframes where actions should take place.
10. Security Eye

Security Eye is a video surveillance camera that you can install on your computer and use. This program supports nearly 1200 models of cameras and allows you to view 64 cameras simultaneously. Watch the live stream of video using a browser from anywhere. The video frame analyzing algorithm is available in this software to detect motion. Customize the motion sensor and masking tool in this software so that you do not get false alerts. Schedule to make recordings at a particular time of the day. Monitor pets or your baby using this software when your not with them.