Have you ever experienced an attack? Even if you haven't, it's okay. You might be attacked anytime. Yes. You read it right. You might become a victim of Cyberattacks sooner or later. After all, Prevention is better than cure. If you have a system with significant data in it, then you must know that installing Anti-spyware software in your device is mandatory. Malware or spyware has the potency to invade your system and steal data for the sake of financial benefits. Instead of getting into this threatening situation, it is better to set-up software that would protect the system. If you plan to fortify the security of your system, then don't worry! This article discusses the best Anti-spyware software that is available for free.
10. COMODO FREE ANTI-MALWARE
COMODO is Anti-spyware software that helps you to guard your data from the malicious Trojan horses, key-loggers, rootkits, and hijackers. It has features like on-demand scanning, on-access scanning, boot-time scanning, heuristics, cloud AV, firewall protection, sandbox, e-mail security, anti-spam protection, web protection, macro-protection, live update, helpdesk, and Intrusion Detection System. Another jaw-dropping character of COMODO is that it protects your system from social phishing. COMODO is available for free and smooth to set-up.
9. Dr. Web CureIt
Developed by Doctor Web, Dr. Web CureIt provides safety to your data with its advanced features l. It supports multiple languages and examines your system for the presence of any malware or spyware. It finally gives you a report that exposes the information about the malware, and its modus operandi. The report further gives you an insight into the malware and analysis on the state of your system. It enables you to know if your system is at potential risk. Finally, the software guides you to troubleshoot the problem and shields your data from additional jeopardy.
8. Emsisoft Emergency Kit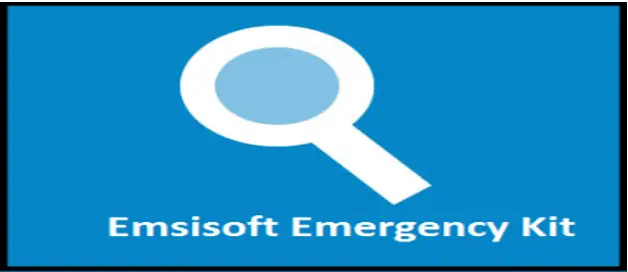 It is an anti-malware scanner that detects any unusual activity in your system. It identifies malware and removes it. Emsisoft also encrypts your data, which is an advantage. It is user friendly and facile to install. It provides complete tech support and scan. It has got self-updating attributes and is highly portable. The malware in your system is either quarantined or eliminated. Its reliability and compatibility make it one of the most trusted applications that do away with spyware.
7. AVG Anti-spyware
Developed by AVG Technologies, AVG Anti-spyware is an application that eradicates any malware or ransomware in your system. It is of cross-platform type and runs on Windows XP, macOS, and Android. It ensures data security, File server security, network protection, identity protection, ransomware elimination, smart scanning, mobile security, app lock, camera trap, speed-boosting of PC, productivity enhancement, file shredding, e-mail Shielding, and link scanning. It also has an auto-update feature that allows you to utilize the best of it. It can be installed on your mobile too.
6. Norton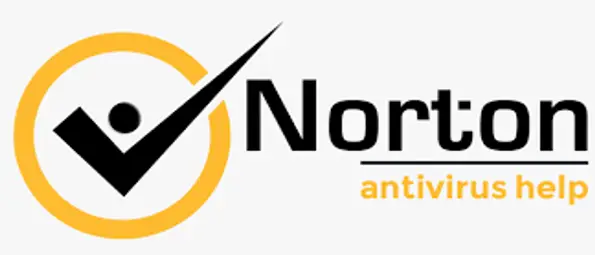 Norton, one of the best applications that secure your system, has a plethora of features that helps you identify the security risk of your data. It offers real-time threat protection, encryption to your financial details, smart firewall, device management portal, automatic back-up, device security check, and automatic updates. It runs on multi-platforms like Windows, Android, iPhone, and Mac. It has got a faster CPU and performs instant scanning. It helps you to maintain your privacy and promises protection from malicious websites.
5. Adaware

Adaware provides real-time protection, quick scanning, active virus control, web protection, e-mail protection, and network protection. Another character in the application is it offers parental control. The multilayer security that Adaware has formulated is impressive. Also, it aids gaming mode, safe browsing, download protection, online banking safety, online scam shielding, two-way firewall, online scam protection, and external storage scanning. Adaware is a complete package to be precise.
4. Spybot

Spybot is an Anti-spyware application that does not even leave a trace of malware behind. If you have installed Spybot in your system, then it goes without saying that your data is under end-to-end encryption. It offers antivirus protection, anti-malware scanning, rootkit scanning, and fixing, live protection, internet security, system immunization, start-up tools, registry repair, file shredder, Boot CD Creator, open SBI editor, multi-core processor support, and task scheduling. It supports web-based devices and is available for free!
3. Avast

Anyone crazy about Anti-spyware must have come across this word at least once. Avast is an extremely popular software that eliminates any kind of malware or ransomware that accommodates your system. It assists in open-source privacy protection, tight encryption, single shared IP address, public hotspot safety, DNS leak protection, content unblocking, P2P support, streaming features, and gaming abilities. A free application like Avast with highly reliable features is rare to find!
2. Superantispyware


It is an application that runs on Windows. The attributes of the spyware include quick, complete and customized scanning, scheduled scanning, spyware detection, real-time threat blocking, system investigation, pop-up blocker, repair system toolbox, scan logs, and e-mail notifications. Superantispyware is an application with exclusive characters that only benefits the user anyways! No matter what, if you happen to install Superantispyware in your system, rest assured that your data is in safe hands.
1. Malwarebytes

Malwarebytes is the ideal software that everyone desires to use. It is a one-in-a-million application that ensures the removal of spyware, protection from ransomware, shielding of your data, centralized threat reporting, discovering network endpoints, network security, web protection, and data encryption. It supports multi-platforms and runs on Windows, Mac, and Android. The system investigation that Malwarebytes provides is totally perfect. It is easy to use and facilities long-term security for your data.