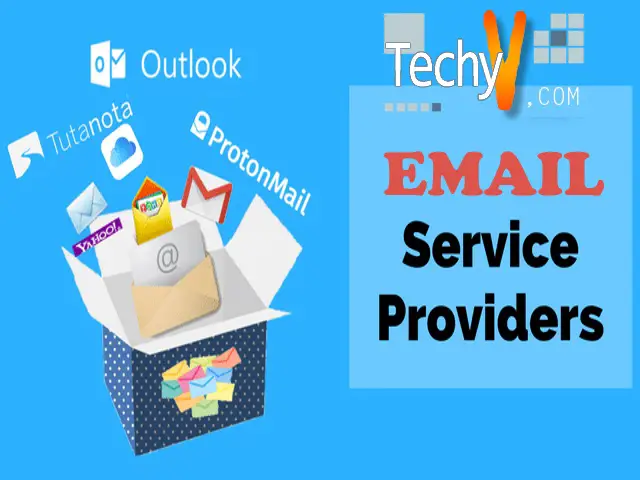 The world revolving in a fast way is saving people's time and energy effectively. With the rise of superior technologies, we have a better emailing system, which is a backbone for the economy of a company as communication is essential. Thus, this article focuses upon the coolest email service providers that one must make use of it:
1. GMAIL:

Gmail is the top-most popular email service providers globally. Gmail services from Google. It is useful for both ios and Android devices. You can send up to 25 MB files through Gmail. In a few countries, it also features with money sending option. Gmail also includes many keyboard shortcuts making things easier for people using it.
Other messaging platforms are also available online such as https://www.messagely.com/ especially when you reach out to customers.
2. OUTLOOK.COM: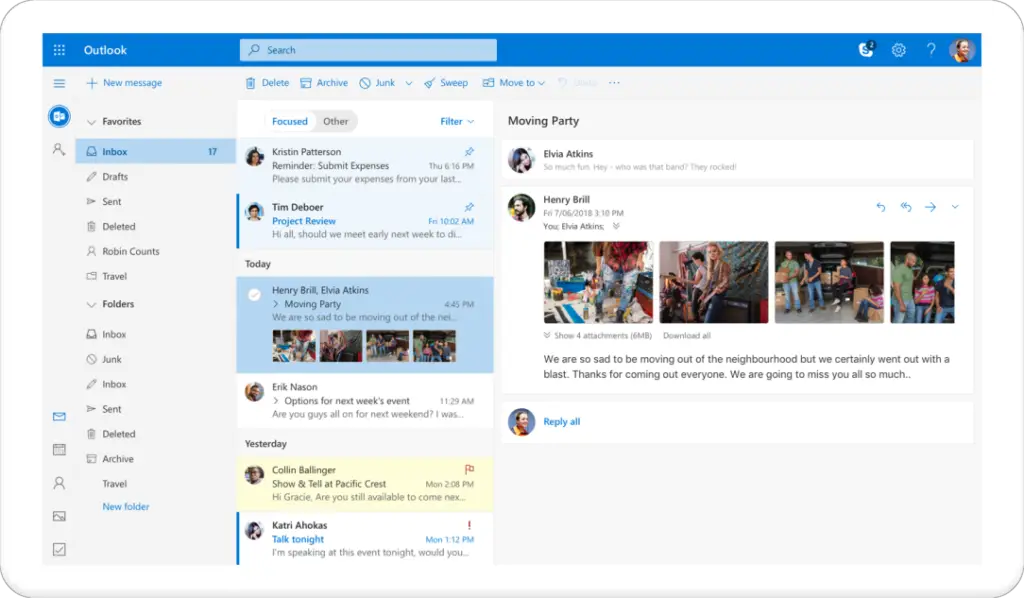 Outlook.com is a free email service provider from Microsoft. Outlook.com includes a convenient and promising service to its user. If you have deleted a message by mistake, it allows you to recollect it. By right-clicking, you can view other emails by the same sender and also, you can use it any devices. Outlook's Social Media Integration allows you to chat with your FaceBook friends.
3. YAHOO MAIL:

Yahoo was from the year 1994. You can store up to one TB in Yahoo mail. It has other features like Yahoo News and Yahoo Groups. It also includes a built-in search tool, calendar, and a notepad. You can also send SMS messages from this tool. Yahoo thus allows you to transfer mail contacts to other accounts like FaceBook, Outlook, and Google.
4. ZOHO MAIL:

Zoho mail is suitable for small business users. You can tag the people and share the respective folders with them. The ad-free service provider has about 50 keyboard shortcuts. Here, you cannot transfer contacts to other accounts, but can easily connect with Zoho apps.
5. AOL MAIL:

AOL is the short name for America Online, which was from the year 2015. AOL mail is also called AIM mail. This provider offers you to undo a wrong sent mail. Here, you can also customize the settings, and it comes with virus protection.
6. MAIL.COM: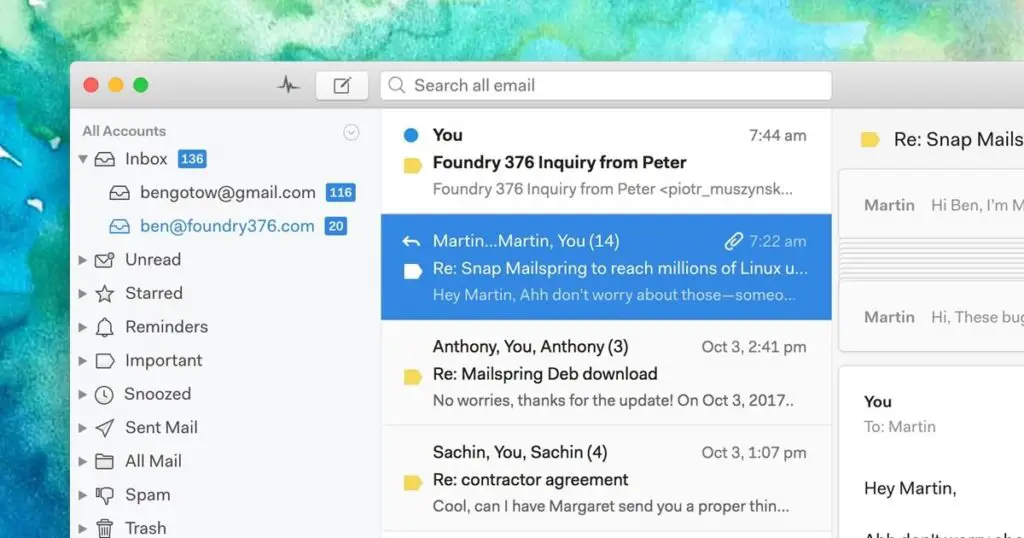 Mail.com is one of the top email service providers, free of cost that includes virus protection and Spam Blocker. You have unlimited storage in Mail.com. Users can collect emails from other accounts by its Mail Collector option. You can also send file attachments up to 50 MB. Online Calendar allows you to schedule your plans and to-do lists on point.
7. PROTON MAIL:

Proton Mail was from the year 2014. Proton mail is apt for both the small and large companies. It has advanced features like encryption and mail expiration. You can position the date of expiry also for an email. Protonmail has limited storage, and thus, the encryption will not work for a free plan.
8. GMX MAIL:

GMX Mail is a free popular email service provider from Western Europe. It includes the mail collector from other accounts, address book, organizer and cloud-based storage. You are also permitted blocking spam emails. You can store up to 2 GB and allows you to send files up to 50 MB.
9. iCLOUD MAIL:

iCloud Mail is available only for the Apple iPhone users. iCloud Mail allows you to share files up to 5 GB also with the same storage capacity. It was from the year 2011. You can store documents, photos, and music in it and also includes some keyboard shortcuts.
10. YANDEX MAIL:

Yandex is a popular email service provider from Russia which was from the year 2001. It has features for protection against spam and fraud emails. You have up to 10 GB storage space in Yandex. It also has a built-in translator. There are 130 million emails which have been sending through this email provider. Notably, Yandex's provider has an antivirus technology called "Spamoborona."