Technology must not be just useful, but also it is essential to have an eco-friendly innovation. This way, LED tube lights have come up as a primary source of lighting in houses. Not only they are energy efficient but also serve for a long life than the regular fluorescent lights. To this end, the following is the list of top10 best-LED tube lights for your house.
1. HOULIGHT T8 REPLACEMENT: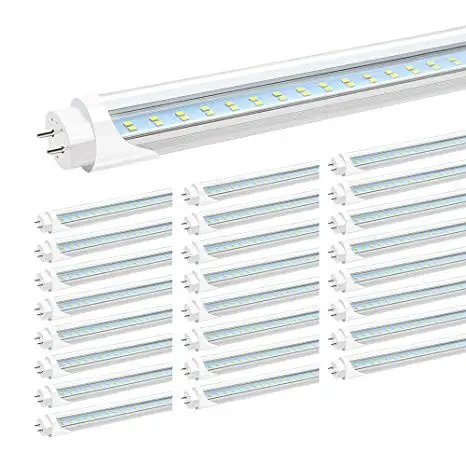 The highly energy-efficient and environment-friendly Houlight T8 Replacement saves up to 65% of power than the fluorescent lights. The T8 Replacement lights have high quality LED chips and have a longer life of 50,000 hours. It works even at low voltages. Houlight is made from Aluminum and PC material that are of high durability. The lights are noted to be 4 feet in length.
2. LUCECO L 36:
The 4 feet long Luceco L 36 LED tube lights work under 36-watts electricity and reduce energy and help reduce your maintenance cost. The Luceco lights are perfect for hanging or for the flush-mount installation. The simple plug-in design lights produce impressive 3600 lumens. It comes along with 6 inches of hanging cables.
3. SUNCO LIGHTING: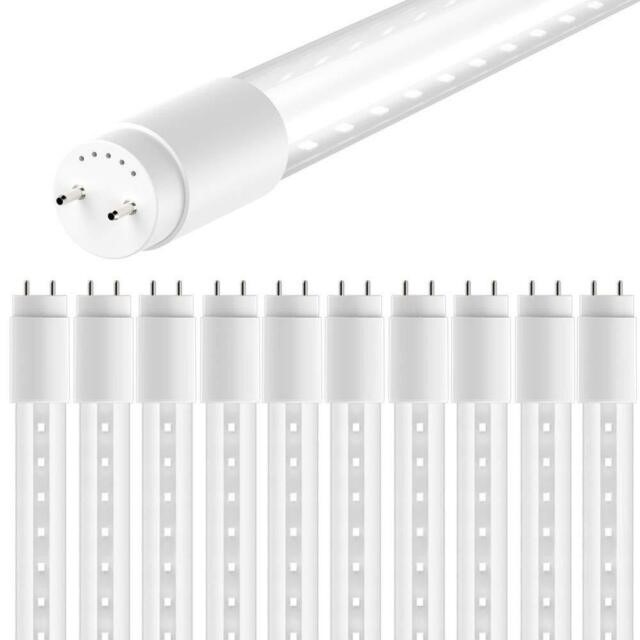 The flicker-free Sunco Lighting LED tube lights have a longer sustainable life. A Sunco light has 5000K daylight colors, works on 18 watts, and gives 2200 lumens. The lights reduce eye strains and simulate the natural light condition. The easy-to-install lights have a 120-degrees beam angle.
4. BARRINA T5 INTEGRATED:

Barrina T5 Integrated LED tube lights are much brighter, cheaper, and healthier than fluorescent lights. The T5 LED lights last for about 17 years, with 8 hours of use per day. It means that these lights are suitable for offices as well. They don't have any maintenance and is fully mercury-free. 20-watts electric supply is the only requirement.
5. HYCOLITY BALLAST BYPASS:

The Hycolity Ballast Bypass LED tube lights have both frosted and a clear lens, so you can make your room either bright or dim. The lights also have single and double ends, which is perfect for workshops and offices. It weighs about 5.1pounds.
6. HYPERIKON: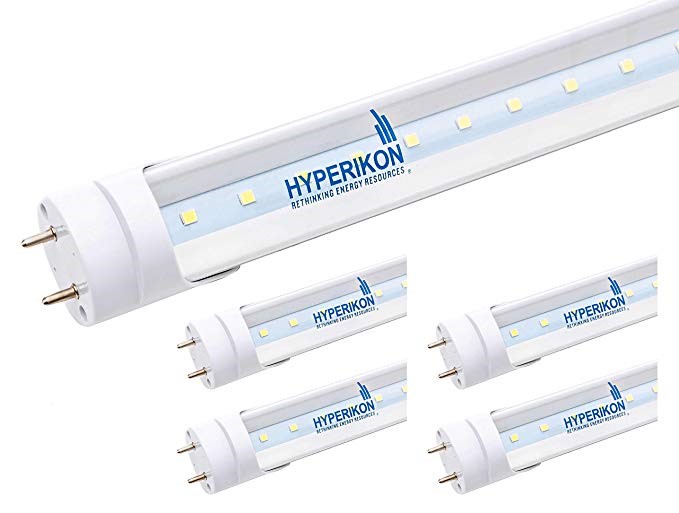 The 4 feet Hyperikon Dual-end LED tube lights are available in 4 different color temperatures and produces more than 2000 lumens. It saves both your energy and the electricity bill. Hyperikon's bright and reliable lighting is perfect for commercial, home interiors and exteriors as well. These tube lights are additionally shatter-resistant.
7. TOGGLED A-SERIES:

In spite of the Toggled A-Series LED tube lights are bit expensive, they will save your electricity bill up to 75% for its long-time use. The shatter-proof bulbs produce cool lighting. The triangular shapes of the bulbs are designed in the USA for various commercial purposes. It needs a 23-watts power supply for its functioning.
8. FULIGHT HE 80: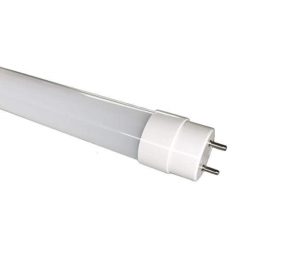 Fulight HE 80 has a complete detail of how to transform a regular fluorescent light into an LED. The 24-inches long Fulight gives 3000 color temperature. The bulbs are made by a durable aluminum spine. Fulight HE 80 is additionally double-end powered.
9. HYPERIKON U-BENT: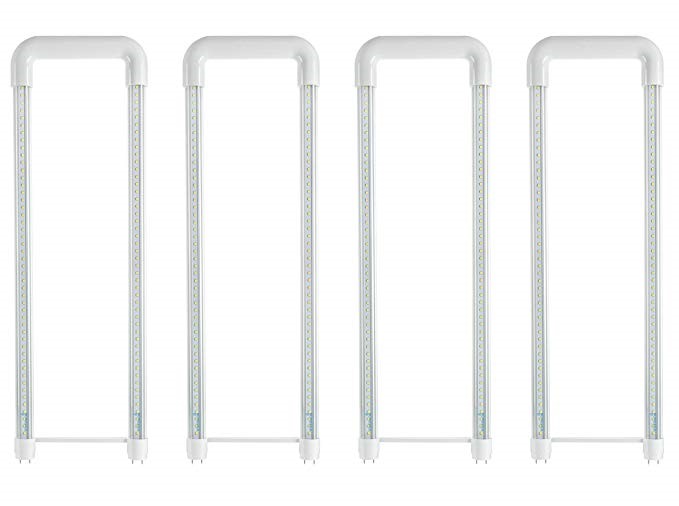 The bright and high output Hyperikon U-Bent LED tube lights are perfect for workshops, garages, offices, and homes. The U-Shaped tube lights can be fixed easily with a ballast bypass installation. You can save up to 60% on your electricity bills from using Hyperikon U-Bent light. The shatter-proof bulbs need only 18-watts of power. This tech contains are free of mercury, and they do not emit UV or IR radiation.
10. ZOOPOD FROSTED:
Zoopod Frosted LED tube lights are available in warm and cool color temperatures. The illumination is perfect for both home and office purposes. Zoopod works even in low voltage. The tube light weighs about 7.6 pounds. As the lights cannot dim, Zoopod gives a wider beam illumination fully.