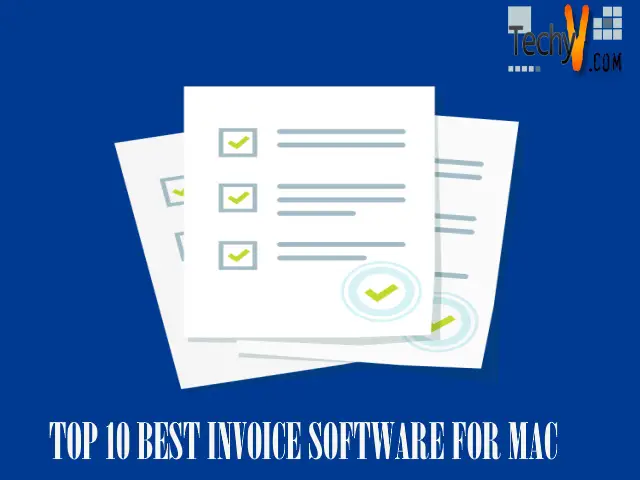 Invoice software is necessary to provide receipts of the products bought by the customers. Invoice software makes this process easy & efficient. Here, let's discuss the top 10 best invoice software for mac.
1. Numbers
Numbers is a software developed by Apple Inc. The features provided are playing web videos on spreadsheet, captions & titles with objects, RegEx functions, audio, math equations, colors, gradients, images, Microsoft Excel compatibility, custom templates, offline collaboration, dark mode, export, shapes library, gorgeous charts, smart categories, worksheet links, iCloud drive folder sharing, multilingual, and trackpad support on iPad.
2. Hiveage

Hiveage is a freeware developed by Hiveage Inc. The benefits offered are online invoicing, sending elegant invoices quickly, promotion of the brand, tracking invoice status, payment reminders & receipts, flexible taxes & discounts, online acceptance, conversion to invoice, the setting of expiry dates, expiration reminders, choose gateways, offers multiple payment options, seamless integration with invoices, accept partial payments, bank-level security, offline payments, reports, year-to-date financial snapshots, accounts receivable & payable, client account statements, export data for analysis, and charge automatically or manually.
3. Billings Pro

Billings Pro is an application developed by Marketcircle Inc. The features provided are Apple mail integration, Apple calendar, Siri, caller ID, notification center, multitasking, contact management, email integration, calendars & reminders, email marketing, interaction tracking, lead & pipeline management, lead scoring, list management, quotes/estimates, document management, referral tracking, customer/lead segmentation, reporting, task management, task delegation, shared calendar, checklist templates, and project management.
4. Tipalti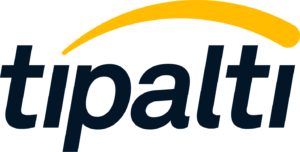 Tipalti is a software developed by a company of the same name in 2010. The benefits offered are invoice import, built-in OCR scanning, coding & approval prediction, automated PO matching, efficient multi-tier approvals, unified with payment processing, automated supplier communications, real-time reconciliation, ERP integration, supplier management, tax compliance, self-billing module, global payouts, Tipalti detect, multi-entity, financial controls, payment API, secure cloud, integrations, and Artificial Intelligence.
5. Honeybook


Honeybook is an application developed by Honeybook Inc. in 2013. The features provided are invoices, proposals, scheduling, contracts, automation, integrations, all-in-one, digital payments, payment schedules & reminders, auto-saved item bank, professional branding, fully customizable, confirmations, legit online signatures, smart bar highlights, instant notifications, automate emails & tasks, end-to-end client management, mobile application, multilingual, multiple device compatibility, and priority customer support.
6. Invoiced

Invoiced is a software developed by Invoiced Inc. The benefits offered are additional customers & users, invoiced A/R management dashboard, automated dunning, smart chasing, invoice delivery via email & text, email & invoice view tracking, payment plans, estimates & customer approvals, deposit & prepayment collection, email template customization, advanced subscription & usage billing, consolidated invoicing, portal customization, virtual terminal, short-pay & over-pay application, virtual lockbox integration, and tax rate management.
7. Express Invoice

Express Invoice is a freeware developed by NCH Software. The features provided are fast & easy, accessible anywhere, desktop & mobile compatibility, support for recurring invoices, invoicing templates, save/send invoices in PDF format, automatically send statements to customers, reporting, synchronization between devices, customer tracking, payments management, viewing & printing reports, multilingual, and priority customer service.
8. Scoro

Scoro is a software developed by Scoro Software in 2013. The benefits offered are project management, work management, sales & CRM, finances, reporting & dashboards, integrations, visualize progress, planning team's schedule, tracking project profitability, comparing project budgets, automation of routine tasks, task matrix, timesheet view, calendar invites, resource planning, task board, planner, Gantt chart, prepayment invoices, client profiles, accounting objects, markup, price lists, kickback calculation, and customizable dashboards.
9. AvidXchange

AvidXchange is an application developed by AvidXchange Inc. in 2000. The features provided billing portal, approval process control, cash management, fraud detection, invoice pressing, vendor management, contact database, online payments, project billing, payment processing, contingency billing, tax calculator, hourly billing, mobile payments, and multilingual.
10. Hubstaff


Hubstaff is a software developed by Netsoft Holdings LLC in 2012. The benefits offered are time tracking, online timesheets, productivity monitoring, GPS tracking, automation of time tracking, payroll, team scheduling, reporting, invoicing, project budgeting, task management, offline time tracking, web time tracking, timesheet approvals, and integrations.