Tablets With Its Distinguishing Features Makes It Most Demandable
Tablet PC's one of the latest emerging technology in the world and growing very fast. Tablets which are larger than mobiles but with innovative technology enable people to do multiple computing tasks on it. Tablets are quick, very small in size and touchable screen distinguish it from other PC's.
Its light weight, less power consumption with more last longer battery capacity make it different than notebooks or laptops. Manufacturers of tablets like Motorola, Asus, Sony Samsung, HP, Toshiba, Lenovo, Acer etc are introducing latest tablets with innovative designs, color, functions and speed. Companies are putting more and more efforts in the growth of tablets with more models.
Although, tablets are very costly with higher prices but with more competitors its prices are falling very quickly. People required a lot of knowledge in using such devices and fully examination of manuals. Its display relatively smaller than other laptops and lack of keyboard and mouse make it difficult for some users who strict to keyboard and mouse. However, with the advancements in technology and people desire to learn and find something different there this technology of tablet works very well.
Here are 5 most amazing and innovative tablets of manufactures:
Samsung Galaxy Tab
One of the most innovative, attractive, lighter, sharp with higher definition screen. Its weight only 565 grams and with 8.6 mm slim feature makes it different than other tablets. Consisted of rich 1280 x 800 display with better screen, multiple applications available for multiple tasking, High speed WiFi facility enables to connect easily and many other features make it most demanded one.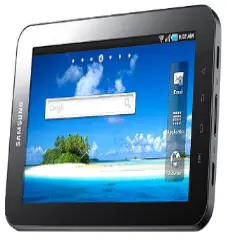 Sony Tablet S
Sony with its tablet S takes it much higher with its applications, remote control system, beautiful design, higher media makes it best possible in the 5's. Consisted of Android 3.2 operating system with 1 GHz Dual Core processor. Its unique wedge shape enable users to easily handle it and comfortable to do typing on it.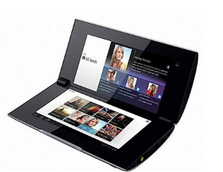 Apple iPad 2
Apple iPad 2 with its two camera for facetime and longer life time battery distinguished it from other tablets and one of the most demanded and even ranking highest than other tablets in the world. It is just 1.3 pounds in weight and as thin of 0.34 inches. It is consisted of world higher or evenly the most advanced operating systems with iPad smart cover.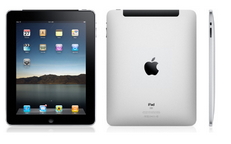 Asus Eee Pad
Asus Eee Pad with thin profile and unique pattern enabled it to not slip from the hands of users. It is unique with 680 grams weight and 12.99 thickness. It is small, light in weight and very less in price and preinstalled softwares make it best one choice.

Motorola Xoom
Motorola Xoom tablet with its dual camera, 1 GHz Dual Core processor speed, high connectivity, Google mobile services, higher mega pixel camera, video and music player, 708 grams in weight and other features makes it most interesting one in the world.