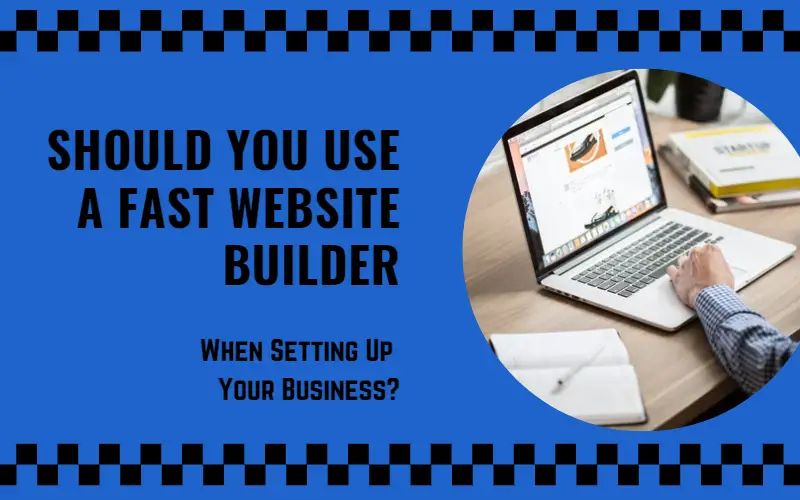 Having your own website is a pivotal part of your new business venture. Being present and transparent online means becoming visible to hoards of potential clients and partners. However, building your own website can be a daunting task, especially if you're entirely new to web design.
This is where website builders come in. These tools can help you construct a perfect website for your demands, without the need to take special courses or hire professionals. With a well-constructed website, you can improve your brand awareness in no time.
Today, we'll look at the pros and cons of using website builders to help you decide if you should use one.
Pros
For starters, let's see what website builders have to offer to their clients.
No Technical Skills Required
You can build your own website by using a fast website builder with little to no technical knowledge. A user-friendly interface allows you to create a fully-functional website by simply using drag-and-drop technology.
Access to Practical Apps
Most website builders are equipped with a portfolio of useful apps you can use to make your website more practical. Some of these are free, while others come with a small fee. However, the cost usually pays off, considering the value you get out of them.
Simple and Fast
Creating a website with a website builder is a piece of cake. The creators of this tool have done the coding work to simplify the process as much as possible. All you need to do is choose the template you like, organize the page layout to your preferences, add a few apps to make your site more practical, and upload the content — and your digital business card will be ready.
Easy to Maintain
Once you've got your website up and running, it will require regular maintenance. To stay relevant, you'll need to add new content to keep your visitors coming back. However, this is a pretty straightforward task, considering the user-friendly interface of website builders that allows you to complete any tasks with a few mouse clicks.
Affordable
Last but not least, using a website builder is usually a lot less taxing on your budget than some alternatives. Hiring a professional can be a considerable cost, and doing it yourself will require you to invest a lot of time and money. You can even build a website for free with most website builders. However, the features offered to you will be limited.
Cons
Even though they are highly convenient, website builders still come with a handful of downsides. Let's take a closer look.
Restricted Number of Pages
Using a free website builder is a convenient and inexpensive solution, but we have to consider that most of these free tools come with a limited number of pages. Therefore, you may find yourself requiring more space for your content. The good news is that you can always upgrade to a paid plan that takes away such limitations.
No Unique Domain Name
Most free website builders don't allow their users to use any URL they want. Instead, they will add their own URL to your business name to promote their services. On the other hand, it is understandable that the company will need some compensation to code these free programs.
No Access to Certain Features
While website builders contain fantastic features that can help you create an outstanding website, most of them only become available after you subscribe. Most free versions are limited, so you won't be able to use many of the services. However, the subscription premiums are usually quite reasonable, and you can sometimes get full access for as little as $30 a year.
Conclusion
While building your own website is key to a successful business, the task can feel overwhelming. That is why website builders can represent an easy and cost-effective solution to the problem, despite having some downsides and limitations. Besides, even paid plans come at a significantly lower cost than some other options.