Performance of browsers: A short Study
Firefox 3.5: The most unique feature of Firefox is its simplicity.
Users will be excited with so many features like, customized tools and features, all types of add-ons, Smart Location Bar, an Instant Web Site ID, Improved Tabbed Browsing, an integrated search engine, Location-Awareness feature, Spell Checking options, Web Feeds (RSS) and Pop–up Blocker while browsing with Firefox.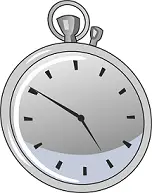 A user can customize his/her own style of the browser by changing themes, colors and skins as well as add words to dictionary for spell checking or finding word meaning.
Entertainment options such as games, audio or video tools can be added through the browser bar. Users with Firefox 3.5 and HTML 5 will simply love the audio/video format with Firefox. With the same browser window, users can jump quickly from one site to another by using tabbed browsing. Firefox offers various tabs-related features like, changing the order of tabs, pulling off a tab to create new windows, a single click option to open a new tab etc. It can retrieve tabs that are deleted accidentally. Firefox also has an automatic session restore feature that reopens a session if closed down accidentally.
Firefox has a fully integrated spell checker and an innovative smart location bar. The location bar locates sites based on their titles and content if users fail to remember the specific URL address. Spell checkers work directly on the web.
In terms of security features, Firefox is the best among all browsers. It operates smoothly in private mode, without any noticeable change in its icon, interface or speed. It can also block viruses, pop-ups, spyware, malware and phishing very effectively. It offers parental control for users, integrated password managers and automated updates to help in locating and fixing security problems. Firefox is faster and occupies less memory space without interrupting smooth operation. Users can get help through online documentation, FAQs, or email support for any difficulties. The Firefox community or the users' online forum is always ready to provide a solution to any type of personalized problems. This is an open source project and thousands of independent programmers are working together towards finding and fixing any bugs before they are exploited. The entire project is totally free.
The main issue with Firefox is its Compatibility. Users may experience problems while visiting some websites that includes ActiveX and VBScript as both of them is not supported by Firefox. Besides, there are some webs that are not compatible with Firefox though for fixing such issues, Firefox has a built in "IE engine". Clicking IE engine will re-open the web under IE but in Firefox. But some users may not like it. Firefox is updated constantly to fix problems or bugs that might cause freezing on certain boxes. Older versions of Firefox (Older then Firefox 3.0) experienced interrupted service while downloading. That was a huge problem especially for dial-up users. Another big disadvantage is its initial loading time that is slower than that of Internet Explorer and Chrome.
Firefox is the best browser in our rating. It is simple but very much user-friendly. The execution of Firefox is outstanding. Users, who want to play with their browser, love to customize its features, or want to construct something new for their own needs, they will be delighted with Firefox.
Position according to our Rating Scale: 1st
Internet Explorer 8: Internet Explorer 8 is a modern browser developed to enhance its performance based on 5 S's that are: speed, stability, security, standards and search. The web application of IE 8 is excellent, besides its tighter security, private mode option and a clean look. Microsoft tried to overcome the difficulties in older versions of IE, and has done a good job with IE 8.
IE 8 offers four types of add-ons that are: entertainment security, browser and time savers, tabbed browsing, integrated search engine, smart toolbar, RSS feeds and password manager. Accelerators help users to complete very commonly-used tasks using activities such as translating words, mapping information, emailing, and much more by just using the mouse. Highlighting some text and right-click will give options like "Search with Google" Search with Yahoo" "Blog", "Translate", etc. It has improved security features that work more effectively against pop-ups and phishing schemes and protects against viruses and spyware. It has a smart address bar that suggests destinations from users' recent history while typing a URL. Additional advanced and customized security tools are also available to download from Add ons' most of them are free and some may have an additional charge. It can also customize in such a way that can provide protection for children from improper content.
IE provides top class online support. FAQs, online databases are also available besides personal assistance over email and phone.
The main disadvantage with IE 8 is that, it sometimes fails to block unwanted ads and pop-ups, which untimely slow down the overall performance. The memory requirement of IE 8 is huge. It recommends 64 MB to 512 MB, but runs better on 2 GB memory: so, costly upgradation might require. Sometimes it experiences compatibility issues with CSS, HTML 4 and XHTML. Users may get bored while upgrading or installing IE 8 on Windows XP. It contains an installation of updates, verification of "Windows Genuine Test" and reboot. The whole process can take nearly 30 minutes.
The speed of IE 8 is pretty quick in comparison to IE 7. Internet Explorer is a most widely used browser than any other and somewhere between 60 to 65 percent webs are using IE. IE 8 is a great browser for them. It is very user-friendly with extensive parental control features that can be customized to fit each inpidual in a family. This is the browser for a home computer.
Position according to our Rating Scale: 2nd
Chrome: Google Chrome is the youngest among all browsers. Though it is the youngest, it takes a unique approach to browsing the web, combining top-notch features with speed, compatibility and simplicity. It makes the use of complex features in a very simple way. It has flexible tabs, private browsing options, an integrated download manager as well as an online task manager. Chrome has developed several tab features that are very unique. Chrome has an incognito mode option that deletes cookies and passwords whenever users under this mode close the window. The search feature is excellent. Text and link from anywhere can be put directly into the search bar and work. The smart toolbar provides helpful typing suggestions. Chrome has made the web application very simple where users can reveal desired webs without the use of an address bar, tabs or even buttons.
Chrome has excellent security features. It offers protection against virus, spyware and malware, blocks pop-ups, phishing schemes, etc. It always seeks the user's approval for pop ups and prompts the user through a warning screen to keep away from unauthorized sites. Chrome secures its hard drive by using a dedicated sandbox that has no access to hard drive. All tabs and windows are running under the sandbox, which keeps the browser separated from other areas of the system. Chrome has developed a unique v8 JavaScript to enhance multi tab multiprocessing task faster and safer.
Google Chrome has a very innovative task manager. By opening online task manager, which websites or application are running and how much memory are consumed by each website or applications. Users can dictate unwanted overwhelmed applications and by closing them, can enhance the performance.
Chrome has developed a resourceful help center having so many categories. It is an open source project.
Users can post issues and interact with other users in online help groups. It has an official Google guide.
The main disadvantages are Google has limited features of Chrome. It does not have a status bar, search bar, RSS feeds reader, Bookmarks Managers etc. It lacks some other useful extensions that are available in other browsers. Chrome has just ignored it in the name of simplicity. Besides, some websites might not support Chrome.
After all Chrome is a great Internet browser. It has some very usable but tremendous features. It is positively sure that it is the browser for future.
Position according to our Rating Scale: 3rd
Opera: Opera has some outstanding features, voice commands are one of them. Users can surf web pages through voice command and opera can read the content for its users. It has integrated search engine, quick find, tabbed browsing, thumbnail previews, mouse gestures and customized toolbar. Users can arrange panels, buttons, and toolbars according to his/her choice. Users can change the appearance of his browser from its large database of skins. Tabbed browsing has the options to save and delete them. Besides it can surf the net by using mouse only.
Opera is a very much user friendly browser. Its buttons are organized nicely so, even the novice user will not face any difficulties while using it. Its startup time is the fastest among all browsers. Content blocker is available to remove unnecessary pop-ups and images. For efficient surfing different Managers like task manager, transfer manager and password managers are available. Web content can be zoomed from 20% to 1000% by simply pressing +/- button. Opera has some hot keys like F12 for "Quick preferences", F11 for projection modes etc. Trash can be available for recovering accidently close tab. Opera mail is another unique built-in feature of Opera.
Opera supports strongest standard encryption (256 bit) for the web. It protects pop-up, viruses, phishing schemes and spyware. Private data, cookies, password can be deleted very easily. Security information about each web displays automatically inside the address bar, which helps the user to understand the level of security of the site.
Opera is very easy to use. Users will find adequate online data, FAQs and tutorial besides help pages for additional support. It also developed one user forums where everyone shares their experience and anybody can join the forum.
The main disadvantages are, Opera does not have parental controls. Though it is innovative but it also experiences serious compatibility issues with some sites. It does not support Google mail, eBay (many pop-up menus), PayPal payment etc.
Using Opera is a fun and it gives totally different tune to users. Opera has a mobile compatible version. Hundreds of widgets (small programs like games, news, tools etc.) make the user's web experience more enjoyable. Its customization abilities and variety of features is excellent. Though it is not as popular as Firefox, IE or Google Chrome, but it is a great browser to use.
Position according to our Rating Scale: 4th
Safari: Safari is the ultimate choice for Mac users. It comes with Macintosh operating system since 2003 and only available for Windows at 2007. So safari is not commonly used in Windows OS.
Features available with safari are easily comparable with other top browsers. Safari is very fast and its colored progress bar showing progress of loading. It has built in spell checking options, resizeble text book and snap back. Safari Tracks most visited web sites, organize them and offers an at-a-glance preview. It blocks pop-ups, viruses and spyware. Safari also allows to open tabs, bookmark of favorite web sites and RSS feed. It offers several well organized buttons. Most of the webs are compatible with safari.
Another advantage of the safari is it is very easy to use. Clearing users' history is simple. Apple provides good support for safari. Users can use online tutorials, FAQs, online help. Safari also maintains an online user forum for maintaining good support.
The disadvantages are: Safari offers limited customization, it does not have parental control and does not incorporate with anti-phishing technology. Its toolbar is also very ordinary. Tab button has limited features and there is no status button. There is no integration of plug-ins etc.
Safari is the ultimate choice for Apple users. It is a good browser having most of the features that a good browser should have.
Position according to our Rating Scale: 5th
Few more options
Besides the above giants, there are some other browsers which can fit your choices. Maxthon is one of them. It has versatile features like drag and drop (very effective for emailing), built in feed reader, tabbed browsing, Mouse gestures (Navigating web through mouse only), magic fill for forms, URL alias, saving session by session option etc. Button can be customized according to users' need like interface layout, plug-ins, security setting, decorative skins, and management tools. It provides the option to use Google Toolbar. Maxthon protects user from spyware, viruses and blocks pop-up ads. Users can keep personal information as personal by a single click. The speed is decent. It offers FAQs and online helps. Users can contact with Maxthon for specific issues. But Maxthon lacks by parental controls, smart toolbar, thumbnail previews, anti-phishing technology etc. Also it does not have any version for Mac users.
Flock (current available version is Flock 2) is specially built on the basis of social network needs. It is powered by Mozilla and nicely equipped to keep updated from social networking sites like Facebook, Flicker, MySpace, Twitter etc. It is high-featured by Social networking tools like sharing photos, videos, text, news etc. It protects its users to viruses, block pop-ups and spyware and has the option to clear the browsing history very quickly. It provides online supports, tutorial, FAQs and forums. But it simply ignored some standard features like an integrated search engine, spell checker, tabbed browsing, smart toolbar, parental control etc. Users spending huge time on maintaining his/her social network can use it for saving time.
Besides there are some other browser named as Avanta, PhaseOut, SpaceTime, Deepnet Explorer etc. Avant has all important features that one browser should have. Security is good, users can block pop-ups, and cleared history, loading is faster, having an online tutorial for support. SpaceTime is exploring its features by tab browsing and combining Apple with Google. It is very easy to use but lack of having RSS feeds, solid security and parental controls. It is compatible with most of the sites. PhaseOut is a flash-based, nice looking browser. It has almost all features that a good browser should have, but still lacking about parental controls, feeds and password managers. It is nearly compatible with all webs, but some can run a bit slower. Deepnet has developed focusing on P2P and RSS needs. It is a fair browsers and having no problem with the speed. It has tabbed browser and some customize add-ons. But overall it needs to develop a lot to compete to other great browsers like Firefox, IE, Chrome or Opera.
Table: Comparative Rating (Scale: 0-4)
| | | | | | | |
| --- | --- | --- | --- | --- | --- | --- |
| Browser | Overall Rating | Additional Features | User Friendly | Security | Speed & Compatibility | Support Activity |
| Firefox | 3.5 | 3.5 | 3.5 | 4 | 3.5 | 3.5 |
| Internet Explorer | 3.5 | 3.5 | 3.5 | 3.5 | 3.5 | 4 |
| Chrome | 3.5 | 3.5 | 3.5 | 4 | 3.5 | 3.5 |
| Opera | 3 | 4 | 3 | 4 | 2.5 | 3.5 |
| Safari | 3 | 3 | 3.5 | 3 | 4 | 3.5 |