Do you want to be an aspiring writer? Are you searching for the building steps which lead one towards a successful journey of a writer? Then you have come to the right place. Here we will show you the best most advanced methods to kick start your career as a writer.
The best part is you do not need a university degree to get into this field. All you need is a passion, writing skills, eager to learn new effective ways of writing and quality in your content. You need to build some rock solid experience to land an awesome job or a gig. Below are some useful tips to get started.
1. Do Internships
Earning money comes second to earning knowledge especially when you need it to make it your source of income. Hence do internships and volunteer at different places like seminars, workshops, companies, festivals, and exhibitions. These will teach you tons of new stuff. Free work, might not be sufficient especially when it comes to paying your college fees. Though there are paid opportunities available, these will help you launch your career in the right path and gives you a free entryway. Be aware of scammers out there who are always on the lookout for a free writer. Do not give your precious talent and skills away to those. Hence work with someone recognized!
2. Get your content published
These are many magazines, websites, and blogs out there who are looking for people to contribute their writing and get it published on their platform. Many organizations and publications run annual or bi-annual writing competitions. This is the best opportunity for you to gain recognition, some extra cash and possibly a certificate. Do remember this will make your portfolio or resume look awesome. So keep on the lookout for the next deadlines coming up. Subscribe yourself to writer groups and centers to stay updated of what's hot and what's not. Another benefit you get is that you become connected to the writer's network that can recommend you or endorse your skill.
3. Start your own blog
Every writer should own a blog to stay in touch with writing. This can be about any niche but the best suggestion is that choose a niche on which you are an expert on. You can then connect with fellow bloggers and like-minded people through your writing. Having many likes and views can be an extra score, though this is not necessary. A blog will make you look like a professional writer and work can be followed up by potential employers. This will also enhance your resume, and you will stand out from the crowd.
4. Awareness
Staying aware of your industry will make you a champion and help you master it. The writing and publishing industry evolves quickly. So be informed of what's the new topic these days' people are gossiping about? For instance, if your niche is tech then artificial intelligence, cloud computing, robotics, and dev ops might be the latest technologies the specialists are working upon. This could also be great if you come into the discussion with any other bloggers, industrialists, and professionals or even with friends. So take some time out and research to stay ahead of people and to stay informed.
5. Make a professional LinkedIn Account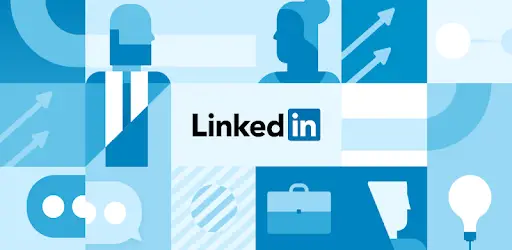 This website is a professional society! It is where you can make an account and even a free one will work. There you can add your education, experiences and people can endorse you for your skills. Furthermore, you can get recommendations from the same companies' employees and even industry experts. You can also connect directly to the CEO of known industries. Moreover, their new feature regarding getting advises from industry experts is a great way to improve in you what might be lacking or even maybe just get small feedback is quite ideal. Here you can grow connectivity with like-minded people, publish your content and join groups and stay connected for future job prospects.
6. Send Applications on their way
Some jobs require years of experience while others might require you to be graduate. This should not let you lose confidence. Stay determined and applies anyway, as there is a chance that these employers might need someone with a fresh mind or some exclusive skill set. Or just simply they might like you can do attitude and optimistic behavior. You might not start earning a six-figure but it is much better just to take a start, rather than just sit and wait. If you do not get a prospective client then do students college home works. These will enhance your writing skills, earn you some extra cash and will help you make some exemplary writing samples. Remember no apples fall from skies!
Be consistent and work with passion. Get yourself out there and stop waiting for things to happen. Attend conferences to meet potential clients. Pitch your ideas using social media and who knows someone might approach you. Do not be afraid to lay down new ideas on the table. Last but not least believe in yourself and your ability to become a brilliant writer.