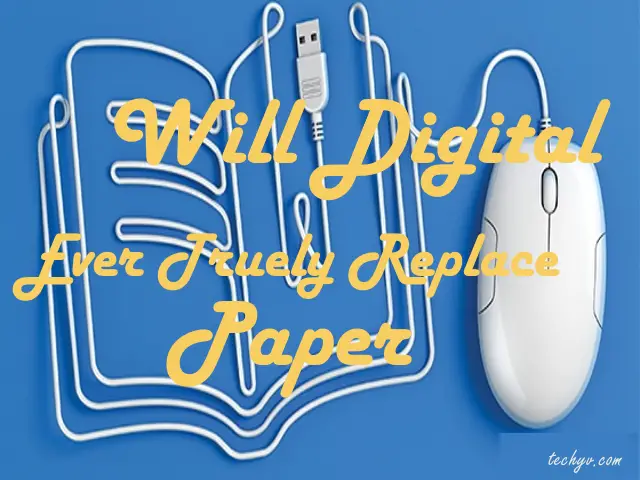 In a world growing ever more connected, one of the most prominent changes that have come about in the last two decades has been the proliferation of screens and other electronic devices. Monitors, tablets, mobile phones, and other devices have become ubiquitous where once their paper counterparts reigned supreme. No longer do we read newspapers, but instead log on to their websites to get our daily news fix and read features.
Map books are a thing of the past since Google Maps appeared on the scene and ensured we'll never get lost again. Indeed, even in schools tablets and laptops are beginning to edge out pen and paper as the favorite way of note-taking and jotting down information. But that being said, will digital media ever truly replace paper? Or are there some paper bastions still holding out which digital will never quite be able to crumble? Let's take a look at a couple of examples.
Flyering
Walk down the main street of any small- to a mid-size city and there's bound to be a person handing you a paper flyer promoting a local charity or small business. While social media giants such as Facebook, Twitter, Instagram, and Google have dominated digital space when it comes to advertising – they're expensive to run in the long term, and complicated if you're not tech savvy.
Flyering, that is the process of printing flyers with an advertisement and distributing them by hand, is a tried-and-tested method of old which still thrives today. Leaflet printing from the likes of print24 can be a more budget-friendly and localized option for businesses looking to raise awareness of their products or services and is often more effective at targeting the immediate community in a tangible way than the internet. Granted, internet advertising is effective too, but adding a personal touch in the form of physical promotion is really valuable for connecting with people.
Note-taking
Recording information is one thing, writing it down is completely different. Technology has always quickened the process of writing and transcribing, from the advent of the typewriter to the word processor to the modern laptop. However, one thinks that it has never quite been able to complete obfuscate is the process of note-taking. Granted, iPads and other tablets allow for a certain "writing" quality using styluses and other similar apparatus, but they lack the abandon with which one can simply scribble in the margin of a piece of paper, or quickly jot an idea as it occurs on a train.
There's something fundamental about the paper which will never truly be replaceable, regardless of how thin tablets become. There are sentiment and a certain romance in being able to touch pen to paper which technology will simply never be able to match.