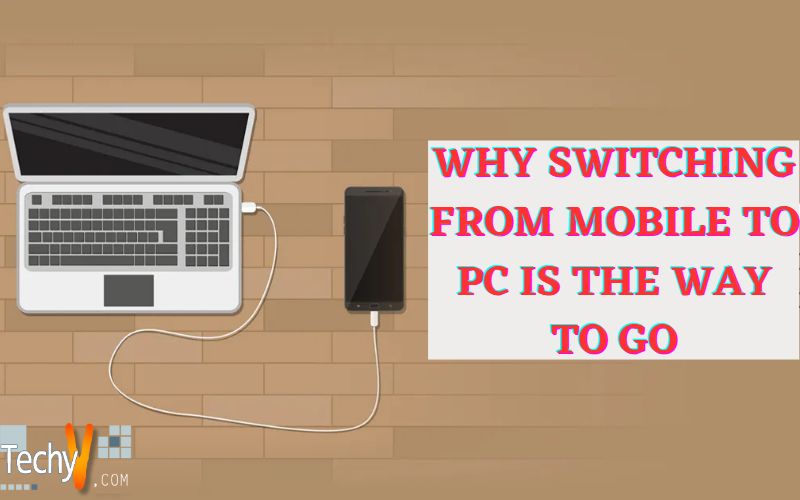 Mobile games are an extremely popular pastime, with online betting sites like Energy Casino also seeing a surge in use in recent times. There are over 2.5 million apps available for download today just for Android, including many hundreds of thousands of games. Out of all these games, it is fair to say that there is some filler, however, there are some high-quality games that wouldn't look out of place on a PC or console.
There are more than 2.5 billion gamers across the world, with the Asia-Pacific region dwarfing the rest of the planet in terms of numbers. More than 1.4 billion of the total world's gamers are based in the Asia-Pacific area and there will be a high percentage of mobile users in this number.
With easy access to PCs and laptops these days, would it make sense to use these devices for home gaming instead of mobile devices?
How Can You Use Your PC To Play Android Games?
Firstly you will need an emulator. There are many on the market and you can choose from a variety of them including LDPlayer and BlueStacks.
By installing one of these emulators you will then have access to a huge library of games, many of them free. Even if you have a low-end PC there are likely to be hundreds of games that will run on your computer.
You might be wondering what the point is when you already have a powerful gaming device in your hand. Especially, when that device can fit in your pocket and be used anywhere that has a WiFi connection. You don't even need to use WiFi if you have mobile data.
There are well over 5 billion unique mobile phone users in the world. These people are responsible for downloading billions of apps each year and if they are happy to game on smartphones, you might not be convinced of the need to switch.
Here are just some ways you might be convinced:
Play your favorite games on a big screen
Makes it easier to play more games
Have a more immersive experience
Use quality hardware such as gamepads and speakers
Play games on PC that are mobile-only
Have multiple windows open
Extend the life of your smartphone/battery
Free up your smartphone
These are just some reasons why you might want to switch over, you can read more about some of these areas below.
You Will Enjoy Playing Mobile Games More On PC
By playing on your PC you can enjoy your favorite games on a big monitor and perhaps for the first time see how good the graphics are. There are some top Android games that you will want to play on your PC once you start and there are also games that are exclusive to mobile.
You can hook up gamepads, map your keyboard, choose a decent gaming headset if you wish, or use some good speakers to improve sound quality and see your game come to life. By using a mouse, gamepad, or keyboard, you will have much more control over the game than you would by using a phone.
You Will Have A More Immersive Experience That Is Easier To Play
When you have been playing PUBG mobile, have you wondered how some players can spot you a mile away? Perhaps it is because you are playing on a 5-inch screen and they have a 24 inch HD monitor. They see you easily because on their screen you are that much bigger and more obvious.
PC play makes Android games easier. Take casino games for instance, and blackjack and poker in particular. On a small mobile device, it can be very hard to see the cards, especially if you don't have 20/20 vision. A big screen can show much more detail.
You will have a much more immersive experience on PC too. Smartphones are great devices but they are limited in some ways. Playing Call of Duty with 5.1 surround sound and a big monitor is far more effective than on a small screen with tinny sound. Similarly, playing in a live casino or poker tournament in HD will make you feel like you are at the card table rather than just tapping at your phone.
It Is Good For Your Mobile Phone
Smartphones are not cheap, and the top ones can cost as much as a good laptop sometimes. Yet strangely, despite the price, people often treat their phones as if they were throwaways.
By using your PC when you are home instead of your mobile you will help extend its life. The battery will need to be charged less often which means it will last longer. The phone will also be running cooler which is good for the CPU and general functions. Plus, the phone will be free if anyone calls and it won't interfere with your gaming.
Are There Any Disadvantages To Using Your PC?
The most obvious one is that you won't be mobile, but that is fine if you are using it as your home gaming device.
Because emulators have to simulate hardware and software at the same time, there can sometimes be some lag. Knowing how to fix lag on your android emulator is surprisingly easy though and can often be done in a few steps.
Some games may run slightly differently and some may not run at all. When you consider how big the available games library is this is a minor concern. Whatever game you have problems with is going to have hundreds of alternatives to take its place.
Summary
Whether you are playing online casino or card games, first-person shooters, slot machines, or just sports betting, moving your mobile gaming to a PC will bring about all sorts of advantages.
Straightaway you will see the difference just by having a big screen. Developers put a lot of work into making fully realized worlds for players to explore and much of the detail gets lost on smartphones. A good quality monitor coupled with 5.1 speakers will bring the game to life in your home, improve your experience, and make your phone last longer.