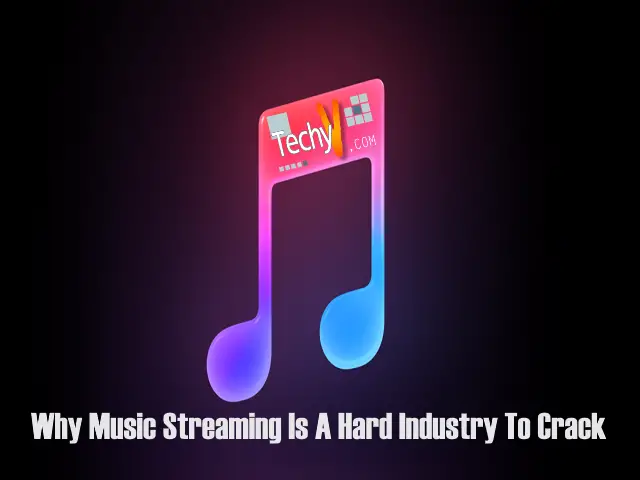 It is obvious that technology has had a massive impact on the entertainment sector. From how we watch movies to how we catch up with friends or view sports, tech has changed the game. One major area which has altered a lot in this regard is how we listen to music. Long gone are the days when you had to put a CD into a home-based stereo system in your bedroom. These days, music streaming services are the main way in which people listen to their favorite artists.
Music streaming makes use of the internet and wireless technology to bring the music you like directly to your smartphone or tablet via popular streaming services that include Apple Music and Spotify. Spotify now has over 200 million users who check out new or classic tracks on the platform. Of course, all those users means lots of money is made by music streaming services when subscribers choose to pay for the premium service. However, breaking into this niche as a career is not easy.
Music streaming is a tough nut to crack
 While setting up a music streaming platform may seem like an easy way to make a lot of money the reality of doing so is very difficult. The first obstacle you will be up against is the competition from established bigger names. These brands are now so well established that it is a tough ask to prise customers away from them to a new, unknown service. Then there is the issue of funding! Paying license fees to record companies for tracks costs enormous amounts of cash. This can make setting up a new music streaming service simply too expensive.
When it comes to making money, there is also the tricky question of monetizing the listeners. Some may choose to set up a free music streaming service to attract listeners or make elements of their platform free. While this is great for bringing people to a new streaming network, it means you are not making any money from them. With new platforms needing to monetize a high percentage of their listeners to make any profit, this is a tough problem to overcome.
Of course, not all niches within tech are as hard to break into for entrepreneurs as music streaming. Here are some tech-based business leaders who show what can be achieved with the right drive, the right products, and the right tech niche to launch them in.
Bill Malloy
One top-level entrepreneur who has successfully broken into the tech sector is Bill Malloy. Known as an innovator within tech, Malloy is a founding partner at Sway Ventures. This high-level tech company mainly focuses on investing in IT software and operational tech support. Previously, this tech guru had built up experience in product development at companies like Rhapsody. Malloy continues to be a prominent figure within the technology sector and he also has several philanthropic interests in addition to his work.
Andrew Houston
Houston is an internet entrepreneur and also the chief executive officer of Dropbox. For anyone not in the loop, Dropbox is a very popular Cloud storage service that enables people to collaborate on projects more easily. Founding the company after graduating from MIT in 2007, Houston sourced a huge $257 million in investment for Dropbox and it has since grown rapidly. In many ways, it is one of the premier products within Cloud computing which persuaded everyone how useful this way of working could be. With Dropbox having 500 million users and Houston having a $400 million fortune, he has done very well in tech.
Brian Chesky
One other entrepreneur who has done very well in tech is Brian Chesky. Chesky is also an internet entrepreneur and founder of the popular accommodation site Airbnb. The platform allows people to rent out their homes to guests who are looking for cheaper accommodation to holiday in. Chesky set up the company in 2008 after graduating from the Rhode Island School of Design. As more people begin to list their homes on the site and more people rent them, it becomes more popular with each year that passes. This has left both Chesky and the company itself very wealthy.
Tech is thriving as a sector
Although music streaming may be a niche that is hard to crack for entrepreneurs coming to it now, that is not true for all strands of the tech industry. As the above shows, there are still lots of opportunities for entrepreneurs in this sector to make money and to make their mark. While music streaming may not be the place to do it, there are lots of other areas where you can make a big impact with the right product.