If you are a responsible parent, you will want to monitor how your children are using their Android phones. A manager would like to ensure that his employees are not busy using their phones while at work. Therefore you need a device that will help you spy whom your children are talking to over the phone.
The Hoverwatch Spy app is regarded the best app because of its innovative features that help you connect indirectly with your employees or children without their knowledge. After installing the app; then you do not need to worry about what they are doing with their phones. You will be able to retrieve the details of calls, text messages that they are hiding from you.
How does the Hoverwatch Android spy app work?
If you wish to select the right Spy app, then you may find it hard and confusing, as several phone spying apps are available in the market today. But you should select the app that has useful features, affordable and know the company that makes the app. We must say that the Hoverwatch spy app is the best because it offers numerous features at an affordable price.
The Hoverwatch Spy app is reliable, and the increasing number of new clients can attest to this fact. It is also simple to use as you will not unique skills to get started.
If you want to start to use this app, you need to subscribe to their annual or monthly pack. After that, you will install the app on the Smartphone of your child or employees whom you wish to monitor. You only need to ensure that your phone is connected to the internet anytime you want to follow your targeted person.
Features
Android phone spy apps are becoming a necessity nowadays. They help us to concentrate on what is essential in our lives without worrying about our children or partners. The innovative features of Hoverwatch incognito Spy app are discussed below:
Stays Hidden
Unless your child or partner knows what they are searching for, they cannot be able to locate the app on their phone. Also, they cannot be able to delete it using the App manager. Your kids will not be able to tamper with the app no matter how intelligent they may be.
Call Recording
With this feature, you will be able to listen to your kids or employees conversations. This app will send all conversations to your web account so that you can review them later.
WhatsApp
This is a favorite communication app, and this is the reason why Hoverwatch android spy app developers included it to record sent and received text messages.
GPS Tracking
You will be able to know what your kid is doing with her android phone, as well be able to trace where it is located at any particular time. The algorithms of this app stop the GPS function for draining the battery of targeted phone too quickly.
Unlock Selfie
Anytime the targeted phone is unlocked, the Hoverwatch spy app will take a selfie using its camera. You will be able to know who is using the android phone.
SIM Change
You will be informed any time the targeted phone user uses a different SIM card.
Website History
The Hoverwatch spy app will allow you to know the websites that your child has visited utilizing the web browser of the smartphone.
In the past, you could not tell whether your kids skipped classes, watched dirty videos using their phones. Hoverwatch spy app changed the whole thing!
This free app allows you to know crucial information about your children without interfering with their relationships. But you must ensure that you do not tell them that you have installed the app on their phones.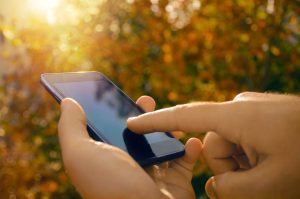 Using the GPS feature, you will be able to know the whereabouts of your children and their safety. You should be able to warn your kids if you realize that they are revealing their personal information to online strangers. It protects them from being scammed online.
You can rest assured that your kids are safe and their future is guaranteed. If you want an excellent spy app, then Hoverwatch Android Spy app should be your priority.