Are stressful thoughts about the kind of laptop you should buy recur in your mind? Or do you find it complicated to buy a laptop that fits your needs? Worry not, because we have your back. Out there, you can get exhaustive computers with favorable features that you can choose from.
Typically, the first question that you ask yourself before deciding where to purchase a laptop is 'what laptop should I buy?'. First, you need to assess what you need with the laptop. It may be a gaming gadget, a business one, a student laptop, a chrome book, or a general laptop. Otherwise, when you are not sure what you need it for, consider the general laptops.
Nevertheless, it would be helpful to know the factors or features to look for when buying a laptop. Therefore, by reading this article, you will understand some of those features. Ready to learn? Here are some of the most fundamental things to consider:
The type of operating system
Choosing an operating system (OS) should not be stressful. There are varieties of OS like Linux, Windows, macOS, and many others. Depending on what you need with your laptop, you need an OS with higher processing power. For quality data processing and higher definition picture and videos, macOS is the best. However, windows machines are affordable, flexible to use, and easy to find spares.
The laptop brand
Various Laptop brands confuse many buyers. These brands are created by many sellers seeking to gain a competitive advantage over their competitors. For Windows OS, there are many types. You will find models like HP, Lenovo, Dell, Asus, Toshiba, and many others.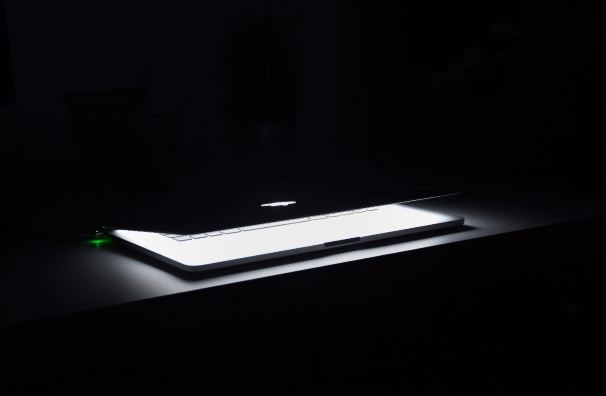 Depending on storage, processing speed, or other features, these laptops have a series of models. Therefore, consider buying the most updated model with advanced features.
Price
With many laptop vendors in the market, they set different prices. In that case, finding a computer within your price range can be hectic. These computers' prices must match the specification you want.
Still, those laptops with excellent features are expensive.  Therefore you have to plan your budget well before deciding to buy one. Anyway, any affordable laptop should not cost more than $1000. In contrast, the mac book or Microsoft surface book is expensive.
Connectivity
Internet connectivity is a priority when buying a laptop. First, finding the best machine that allows gigabyte internet transmission would be hard. In this case, a test for 4G connectivity or a WIFI hotspot with your phone is essential before you buy a machine. Also, ensure that the processing speed of the computer is sustainable for a fast internet connection.
Battery
Always check the battery of a laptop to ensure that it is standard. However, checking the battery status would be hard for you, leaving you with a testing option. We test battery-life using the minutes a battery uses before it needs recharging. Devices like the Asus Expert book can store a battery for 989 minutes when you are not charging. On that note, quality laptops should have a battery-life of one-hour plus.
Security and privacy
Having a suitable laptop with the best security features is crucial.  First, a secure machine should ask for your password and username when accessing its features. Other devices like HP have hidden cameras or fingerprint sensors that detect or capture any intruder using your gadget.
Moreover, choose those advanced models with tracking technology. Even when thieves steal your computer, you can lock it and track those using GPRS.
Storage
Primarily, you would require a higher storage device that stores much of your information. With the computer's storage, there is RAM (Random Access Memory) and hard disc space. If you buy a gadget with a higher RAM of more than eight gigabytes, you can multitask on your laptop without it hanging.
With the external space (hard disc), you will find gadgets possessing 320 GB to 1 terabyte. This space is incredible to store your large files and programs. Therefore always check the RAM and internal hard drive of your computer and ensure they sustain your tasks.
So, what laptop should I buy?
It is always good to check the specification of your preferred laptop and test them before buying. Don't know where to start? You can participate in a laptop finder quiz to help you make an informed decision and buy a quality brand.