Nigeria and the NFL have a long-standing relationship, where Nigerian-born players fight to make their way not only into the world's most famous American football league but also to make their names and presences known off. For example, WR Nelson Agholor, whose performance with Philadelphia against New England helped the Eagles defeat the Super Bowl odds favorites, Patriots, in 2017. Let's focus on some of the new and upcoming Nigerian talents that have already started making their presence felt in 2021.
A total of seven Nigerian-born players were picked in the first three rounds of this season's draft, and here we bring you how three of the top prospects are faring thus far.
Odafe Oweh, Baltimore Ravens
While everyone around the NFL has been speaking about former Penn State defensive rookie, Micah Parsons, Baltimore Ravens' outside linebacker Odafe Oweh makes the league notice his tremendous defensive playing for his team in the first season. Ever since joining the Ravens, Oweh has become one of the most, if not the most important and impactful players in Baltimore's defense, with numbers that put him up as one of the team's best players. And while many analysts did see the potential in Oweh and his style of playing, he has been making sure to make everyone's first impressions of himself soar through the roof, all while showing that his best football might still come.
In his first-ever pro game, he had a forced fumble play against Chiefs all-star QB Patrick Mahomes that helped Baltimore secure their first win of the season. He already has three sacks to his name, two forced fumbles, and a staggering 18 quarterback pressures, which puts him above all other defensive rookies throughout the season. If Baltimore's defense can step up their pace and become the standard dominant unit that they're known for being so, Oweh can become pivotal for Baltimore.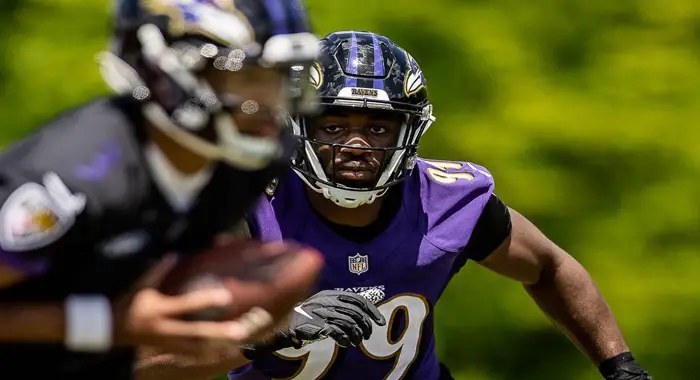 Azeez Ojulari, New York Giants
You wouldn't think much of the team if you were to take the New York Giants and how they've played throughout the 2021 season. Sadly, they've been on the wrong end of football success, but that hasn't stopped rookie outside linebacker Azeez Ojulari from becoming one of the best players in the Giants' squad. Ojulari, a former Georgia Bulldogs defensive standout, has had one of the toughest tasks in the league, trying to help and improve a Giants defense that has been flanking between underwhelming and just plain awful throughout the first games of the season. That still hasn't stopped Azeez from putting up some excellent numbers and stats, giving light to the idea that the Giants might have a very solid defensive player for years to come.
With a total of 3 sacks and one forced fumble, Ojulari has already managed to get into Giants history, becoming the first defensive player in the team's history to record three sacks in the first three games of his career. The promise is there, and the possibility to continue growing into becoming a leader of a defense who is in dire need of a turnaround is there as well; it should only be a matter of time before Ojulari becomes a leader for his team.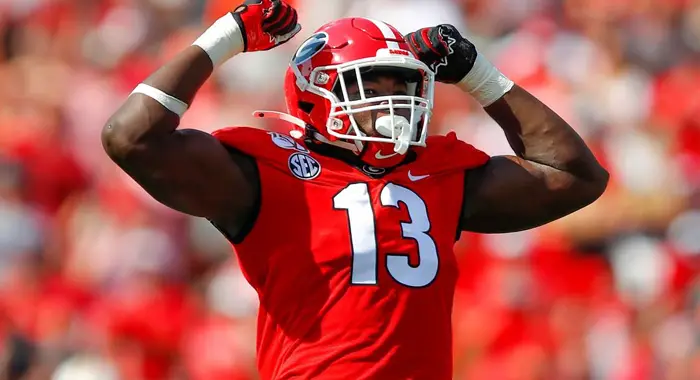 Osa Odighizuwa, Dallas Cowboys
Last but certainly not least, another defensive rookie who is starting to give off all the right impressions is Dallas' defensive tackle Osa Odighizuwa. While playing with rookie defensive sensation Micah Parsons, defensive coordinator Dan Quinn's coaching has helped Odighizuwa become one of the better players in a Cowboys defense. That's coming into the mindset of being just as crucial to the team as their highlight reel offense.
His style of playing helped him greatly in becoming a very positive addition to a Cowboys line that has gone through some major injury and trading scenarios. Thus, opening the door for Odighizuwa to start cementing his status in Dallas' defense. With a total of 2 sacks already in his short career and with his ability to switch from defensive tackle to defensive end, a position where Quinn sees bigger potential for Odighizuwa, all the lines point towards the former UCLA defender becoming a mainstay in the Cowboys' defense for the rest of his rookie season as well as in the future.