We have been facing a pandemic for more than a year now. Coronavirus has affected everyone's lifestyle and their day-to-day work. Isolation, shutdown, "closed until further notice" has limited our life into four walls and has made us unproductive or lazy. Many among us tend to waste our entire day and are unable to find the right motivation. So, this article will introduce and inform you about some productive apps, that will help you improve your lifestyle. The write-up is for those who are struggling with productivity while working from home. Remember your time is precious; if not now, then never. Let's explore.
1. Todoist
More than 25 million people have been using this app since 2007 and is available on the PlayStore or Apple iOS for free. It has been ranked the best to-do list by Android and Apple. This app is like a to-do list for professionals or the working class, which aids in keeping track of their daily, important works or projects across 15+ platforms. People can easily collaborate and manage work with each other with the help of the app. You can set reminders or due dates for official and unofficial works; it can even work offline. The app has many other features like location-based reminders and can sort tasks according to your priorities. The overall app is simple and easy to use from anywhere and at any time.
2. Evernote
It is a free, multitasking app. If you are someone who has a habit of forgetting stuff, then this is the right app for you. Unable to find pen/paper and have to write something, tired and had no energy to write down important notes or want to save web content? Evernote can do all this for you. You can type notes, click photographs, save web content, draw, screen capture, collect information, share information, arrange your ideas, and many more, all in one app. The app will help you in remembering everything, achieving your goals, and last but not least, it will make your life productive and easy.
3. Asana
Due to covid, people have to work from home. They can do their own work easily, but what about team/group work? How to manage stability and check the progress of others? Asana is the solution. The app is for managing teamwork; it simplifies and organizes teamwork so that teams are clear about what to do and who will do what. The head or leader can manage work and distribute it among the other teammates making them aware of the work they have to do, due dates, priorities, and schedule tasks. You can keep a note and check on the progress of projects. Also, the app can connect to the other cloud apps.
4. RescueTime
Are you wondering where your time is flying away? Like it was just 9 AM a few hours back, now it is 9 PM. If you are wondering where your time is going or where you are wasting your time, then it is time for RescueTime. The app will work in the background and will report where you invest you time, when you are on your mobiles or computer. The app is free but also has a premium version, which will take you deeper into the analysis. With the help of this app, you can track your time and stop or limit your unnecessary, time-wasting activities.
5. Forest
It's a popular productivity app. Are you worried about mother earth? We know our day-to-day activities are exploiting our mother earth. Trees are being cut down daily for different purposes, and the air is getting polluted. So here is a solution for all these problems and it is an app called Forest. It is a popular productivity app, and you can also earn credits if you become a user. You just have to plant a real tree at any place and get credit for it. Till now over 1,186,013 trees have been planted worldwide.
6. Google Drive
Google Drive is an app with multiple benefits and is easy to use. It gives you 15GB of free cloud storage to store different types of files, photographs, documents, or files. Its top features are that you can save any web content and images to your google Drive and access them at any time and from anywhere. You can edit PDF in Google docs without adobe acrobat, share or upload files with the help of Google Drive (by creating a link or simply by uploading), control access of your document, scan anything and convert them into PDF (It can be bills, projects, letters, or notes), and store them in the cloud storage. Did you know that you can use your Drive offline as well? Just a click away to activate the offline mode. Google Drive is currently the top-rated productivity app.
7. HabitHub
You might have got an idea after reading the name itself. Yes, it is an app related to your habits. If you are among the ones who are unable to continue a certain habit, then you are at the right place. You can set daily reminders. For example, if you want to keep yourself hydrated, then set a reminder for drinking water after your preferred time interval. This way you can set reminders for several things. Secondly, there is a chain feature. As long as you complete your task, the chain keeps on growing, and the moment you skip it will cause the chain to break. You can also categorize your habits. One unique feature of the app is graphing. You can analyse how well you are performing with the help of graphs and also can set rewards, which will be unlocked when you complete a task. Set the app as a widget on your home screen for easy access.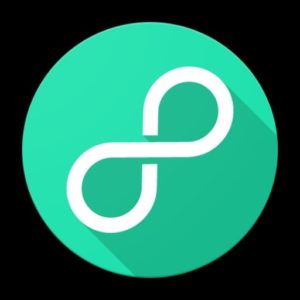 8. Serene
Do you want to say goodbye to distractions? Then Serene is the app you can install on your Android or Apple iOS. In current scenarios, we all are working from home on our mobile phone or laptop/computer. In between, texts or social media tends to distract us from work, and we tend to waste our time. Serene has a solution for this problem. It blocks the apps or websites that distract you while working. It has a to-do list, but the list is different from the others. Here, you can set a goal and break it into sessions, helping to ease the pressure. You can also create a specific period for each activity. They have also created a Spotify playlist that will keep you calm and focused.
9. Freedom
Are you a content writer, book writer, passionate reader, perform coding, or serious about their studies, and frustrated because of the internet distraction? An app is here for your freedom from all of the distractions and unwanted messages. Freedom is a computer program that has the ability to keep the user away from the internet for eight hours. This app has been specially made for students who are focused on their future. It can block all your distractions, whether it is social media or the internet itself, for a specified time. So have a hassle-free free environment and be productive with the help of Freedom.
10. Loom
Due to the pandemic, universities and schools have shut down, so teaching is taking place through online platforms. Sometimes there is inconvenience at home due to which you cannot understand what the teacher is teaching, or you are distracted, because of which you lose your focus. Many Android phones have an option of screen recording but that is without audio. Loom, a screen casting app, was created for teachers and students. The app is free of cost, and you can screen record with audio and then share it via URL with fellow students or teachers. With the help of Loom, you can record your camera, screen, voice, and face to create videos. Also, you can add the comments and emoji reaction feature.