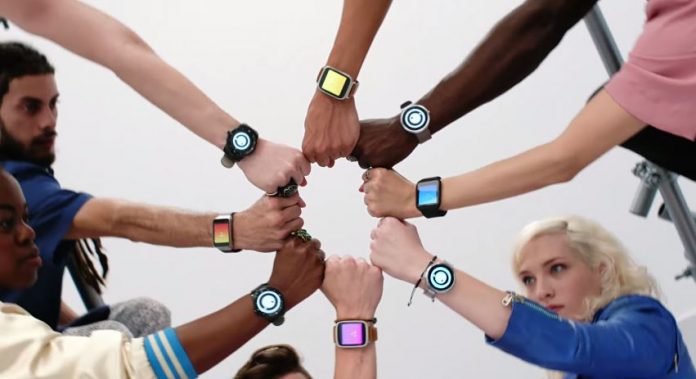 With the rumors and leaks of upcoming gadgets storming the net, it is a good idea to catch up on the recent developments in the wearable section. Of course, Apple Watch series have managed to keep the interests of their users, but the other big players don't want to fall back.
The anticipation over Google's Angelfish and Swordfish (smartwatches, they're) or the Moto 360 3Gen or the Huawei Watch 2 will hover around for some more time. Meanwhile, the others are catching up to get back in the game. And they have surely made the headlines.
New Balance RunIQ
The first in its category, it is designed especially for running. It wouldn't be wrong to say that it is the best option for the fitness freaks that desire for accurate results. It scores high in accuracy when it comes to monitoring steps, speed and distance with Strava (to track running and other social features such as connecting to New Balance Global Run Club) giving a high-end support. Value for money, it costs only $300.
What's new is that it will run the Android Wear 2.0 (Google's OS for wearables). Focusing majorly on performance, it is available in one monochrome color, 1.39 inch AMOLED display, has inbuilt GPS and is waterproof (5 ATM water resistance).
Another standout feature is its ability to sync songs from Google Play Music or Android phone. Plug and play on the go to compatible Bluetooth, like the recent Jabra PacelQ.
Will it or will it not be a thorn for Apple watches would be known soon as it hit the stores next month. Pre-order is available through the site newbalance.com.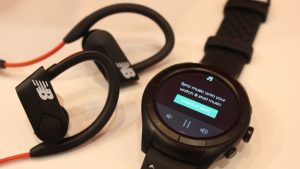 Misfit Vapor
Anyone who wishes style plus performance should look no further. With a 1.39 inch circular display, it is a perfect fit on your wrist. Powered by Qualcomm Snapdragon Wear 2100 processor and 4GB of internal storage, it promises to offer smooth navigation through watch faces and apps with its bezel- based OS. It has a built-in GPS to enable tracking, heart-rate sensor, and Bluetooth connectivity.
Not Enough? Well, that's what the makers thought too. You can play music and connect GPS without tethering to your phone. It provides a USB port that connects to a magnetic cradle and is water resistant too. It also has an altimeter, gyrometer and accelerometer.
For the style quotient, it has a sleek look with stainless steel body and available in two colors- Rose Gold and Jet Black. The expected cost is $200. The wait could stretch a bit as the product won't be available till later in 2017.
AX Connected
Want to flaunt in style? Do it with Armani Exchange AX Connected. The device will have all the functionalities expected from a smartwatch- smartphone notifications, play music, monitor steps and heart-rate with an added feature of taking selfies. The watch face would be available in colors – black, white, blue and orange. What's not to like about it?
It will be available in the stores from February.
Casio WSD-F20
The sturdy 1.32-inch dial watch is unparalleled to any of its leading competitors. Built in GPS, one can also download maps for offline viewing.
Meant for strenuous activities that test the endurance like cycling, hiking it has been  designed for rough handling and rugged outdoor use. Waterproof up to 50 meters it also features compass, gyrometer, altimeter and accelerometer.
The exclusive feature is its battery life of a whopping 30 days for normal functions other than GPS. It has a dual layer display a monochrome LCD for time and other, a multicolor display for apps. It will be available from April 21, 2017, at a price of $500.