Another trip around the sun, another joyful ride of 365 days and another ecstatic beginning. New Year brings with it a whole lot of excitement. The anticipation just builds up when you get to experience it in style. And what's the better way to celebrate the new you with a whole range of gadgets that will make you swoon?
iPhone 8
Couldn't get over with your iPhone 7 and iPhone 7 plus? Oh, wait till you see the iPhone 8. The Apple phones are known for their looks and this is rumored to take it to a whole new level. Moving away with its conventional design it might have an edge-to-edge organic LED display screen and an all- glass design which will make you wanna have it for sure.
2017 marks the decade of the company's success, so the makers are willing to give their users more than what they wish for. Features like front camera and touch ID to be built in the display.
iPhone 8 would mark the 10th birthday celebration of Apple.
The price? Well, no matter how much it costs people will be willing to pay for it, after all, it is iPhone. As for the launch, it is likely to be in the fall of 2017.
Surface phone
Microsoft dominates the industry when it comes to being the most loved operating system for PCs and laptops with Windows. But wish that could be the same for mobile phones as well. Maybe with 2017, this wish could be granted.
With its latest the Surface Pro and Surface Book Microsoft has surely caused trembles in the ocean and the team is all set to launch the 'Surface phone'. Will it or will it not be 'the winner' is hard to say as the biggest challenge would be to coax Apple and Android users to give up their i-love and marshmallows.
The device release is expected to be in mid-2017 and the pocket pinch being in the range of $699-$1,100.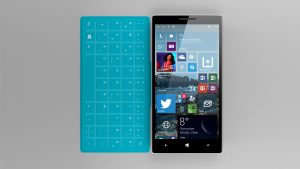 Google Smartwatches
In love with technology? And want to flaunt your gadgets in style? Check out what Google has to offer in its wearable section- Two smartwatches codenamed Angelfish and Swordfish. The watches are believed to give the users a whole lot more than what they asked for. Customized dials to standalone apps, this will keep getting better and better, hopefully.
The Android wear is expected to be launched in early 2017.

Samsung Galaxy S8
Samsung is all set to revamp its lost glory ('Note' that) with the launch of its new phone Galaxy S8. The passing year proved a huge backdrop to the company that dominated the mobile phone industry. Consequently, not only does the company has to lure customers, it needs to win back their trust as well.
A major competitor of Apple phones, the cellular company is aiming to launch the new phone with digital assistance called Viv. An advancement that is already there in iPhones, Siri.
The launch is likely to be in the spring of 2017.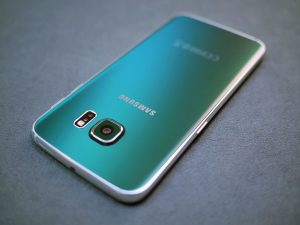 Xbox Project Scorpio
Microsoft is looking forward to enhancing the gaming experience by making it bigger and better. Project Scorpio will bring about a new dimension to the gaming era with virtual reality enticing the gamers. Aimed at 4k UHD TV, it will be fully compatible backward and forwards with Xbox One. As for now, get ready to be surprised.
The expected launch will be in fall 2017.