Web application development business is very interesting and challenging at the same time. There are a lot of factors that may affect the final result of your created product. A web developer has to take into consideration the following factors: time, features, an engineering approach, and the country of residence. On the initial stage, it is quite hard to answer the question "how much does it cost to build a web application" and, in this article, we are going to take a look at web apps price, evaluate all the possible complexities, we will consider the main process stages and approaches to figure out the price. Also, you will discover some tips on how to reduce costs in case your web app becomes too expensive.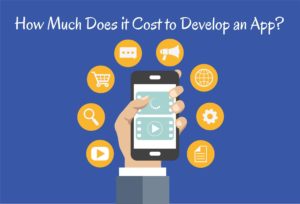 The Main Factors Affecting Web Application Pricing
When professional web developers hear your web app idea, they can't tell the final sum immediately. Let's check what factors influence web app development price.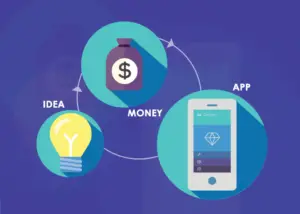 1. Scope of Work
The first thing which can influence the price is the functionality of your web app and its complexity. You will pay differently to make the online store, a single page application, or a unique web system for managing a hotel business, etc. You have to decide whether you want to make a standalone web app or be able to use a payment system. Consider upgrading your application with modern GPS navigation, APIs, hosting, database, mobile compatibility, but do not forget that the developing process will take more time. Such features will affect the price accordingly. The quality of coding is important as well. Make sure that you hire a highly-professional web developer who respects the timeline to write clear code. Such a serious approach is a guarantee to avoid bugs/imperfections.
2. UI/UX Design Complexity
Nowadays, more and more people want to get UI/UX custom design services. Such services are not cheap but they make your web application stand out from the crowd. It is a good money investment in terms of attracting new clients. The final price will depend on complexity, elements, effects, animations, etc. Make sure that the interface of your web application is creative, eye-pleasant, intuitive, and user-friendly. Even an experienced web designer will need some time to bring all your ambitions to life. The performance of your web app should be polished and smooth. People who have quite a limited budget can use pre-designed templates, which are available online. However, such templates are not unique. So, if you do not want to put at risk the reputation of your brand, consider hiring a real designer. If you want to be noticed on the market, you will have to work hard to fulfil your creative ideas.
3. A Niche You Work In
The price depends on the project's specifics. As a rule, most people start with launching a personal blog or an online store. You should not worry too much about the pricing for such web apps. A professional developer will not charge you a lot because such web projects are easy to do. If you want to build a more advanced web solution, the situation is completely different in terms of pricing. You will never accomplish a vast project without experienced web developers. Services of such specialists cost higher than average, but you will be amazed by the final product.
4. Place Of Residence Of Web App Developers
The price for services of web development differs a lot from one country to another one. If you deal with such countries as the USA, Australia, or Canada, you should be ready to pay $80 – $250 per hour of web app development. It is the highest rate in the international market. If you use services from the United Kingdom, web app services will cost you around $50-100 per hour. You can save a lot of money if you order web development services from Eastern Europe. As a rule, the services are lower – $20-50 per hour in Russia, Ukraine, and Belarus.
How Can You Decrease Web App Development Cost?
If you have specified all the requirements and estimations for the project, but the price for the web application development is still too high for your planned budget, you have to find another solution to afford such services.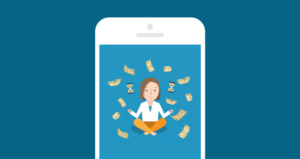 There is no need to rush to find a new web application developer with lower pricing. You may get the final product with low quality. Too low pricing is a bad sign. You should choose a professional web developer, whom you can fully trust. We recommend you to read the following options to reduce the price.
Discover several options for your limited budget:
Change the scope
Decide the core parts of your future web application. Make sure that a final product can deliver an MVP (minimum viable product). Do not forget that you will have to deal with clients, collect feedback, and deliver services. As soon as you are ready, you will apply additional advanced features, as soon as you have the budget for it.
Find alternative solutions
You can always find alternative substitutes, which will cost you less. It is important to estimate the core features. By reducing the cost, try not to harm the final product. Always deal with professional companies, which offer excellent services. Do our best to specify the scope of planned work in advance. If your budget is limited, we recommend you to stay away from web projects, which need in-depth development and market research.
Try offshore services
If you want to save money while creating a web application, you should try offshore web development services. They work great! However, do not become obsessed with finding the cheapest price on the international market. Before you make the final decision to use outsourcing software development services, think twice. It is very important to know the number of specialists, who will be working on your project, their professional experience and qualification. Both parties must have a clear understanding of the entire scope of work. Do your best to avoid bugs, if you don't want to pay even more for further improvements and app fixing issues.
When you order web application development services, make sure to go through the following stages:
● Planning;
● Design;
● Development;
● Testing;
● Deployment.
Conclusion
Now you have a clear understanding of how experts work in the web development business. Make sure that you keep in touch with your project manager to coordinate the entire development workflow. As soon as you find a skilled team, who can demonstrate stunning results!