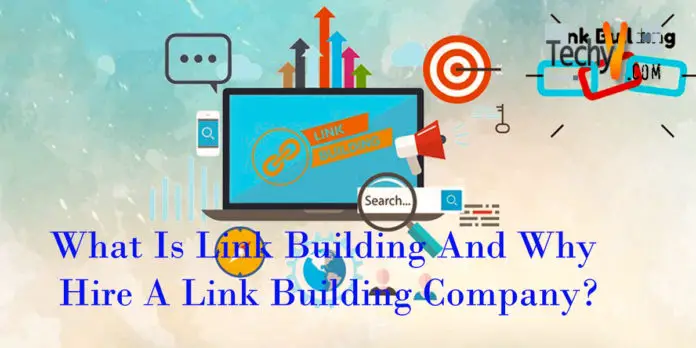 For any website owner, it's imperative to get your site to rank in search engines. It's not good enough to just rank, you really have to be among the first three results for SEO to really work.
Most of the clicks will go to the first three results. The first page of search results gets as much as 92% of the clicks. If you want to have a chance to get results from organic search, you need to rank high in results.
There are tricks and methods that you can employ. One of the most reliable methods is to hire a link building company and get backlinks to your site.
Do you want to know more about link building and how to hire a company for your campaign?
Read on to find out why backlinks are such a big deal and why you need to hire a link building company to get them.
What are Backlinks?
At the heart of link building is the backlink. A backlink is a link from another website to your website. They're also called external links.
You've probably also heard of link building. Link building is a concentrated effort or campaign to get more links to your site.
Is Link building Really That Important?
This is an important question to answer. Why put in the effort if you're not going to see results? Link building is actually one of the best things you can do for SEO.
Google rarely talks about its algorithm. We know that there are more than 200 ranking factors that the algorithm uses to provide the best and most relevant search results to users.
Usually, when Google advises webmasters to make improvements to rank higher in search results, they recommend that they focus on providing a great user experience.
When you dig deeper into Google's Webmaster Guidelines, though, link building is addressed. Google sees natural links as a vote for good, quality content. It will also punish sites that look like their getting links for the sole purpose of manipulating results.
That content can be rewarded with a higher search ranking than a site without external links. You have to remember that you can't get any site to link to you.
You have to have high-quality sites rank to you. Yes, a link can count as a vote for good content, but those votes are weighted according to the quality of the site that links to you.
There's a big difference getting a link from a popular, high-traffic site like Entrepreneur Magazine, and getting a bunch of spammy looking sites to link to you. When it comes to link building, a lot of links doesn't mean that you have a lot of votes.
How to Get Backlinks
Link building is an important part of SEO, there's no question about it. How can you make sure that you are getting high-quality links to your site? You can run a link building campaign yourself or hire a company to do it for you.
DIY Link Building
You do have the option to get links yourself by writing great content and hope that people will link to it. Usually, this takes much more effort to get links.
A DIY link building campaign takes a lot of time. One way to generate links is to write guest posts for other sites. You have to find sites in your niche, pitch topics, and then write articles.
It's a sustained effort that is time-consuming, and the results aren't guaranteed. You could spend weeks on outreach to other sites, and see zero results.
Hire a Link Building Company
The alternative is to hire a link building company to take care of the work for you. There are a number of reasons why this is a better option.
The first reason is time. You'll be able to focus on your business and other projects as opposed to trying to get backlinks to your site.
The second reason is that a link building company knows what types of links will get the best results. That will result in having sites that are relevant and high-quality linking to your site.
What to Look for in a Link Building Company
When hiring a link building company, you have to make sure that you hire a company that's going to get results.
Unfortunately, there are SEO companies that claim to get results and those that do get results. Your job is to separate the two and figure out what companies are worth hiring.
There are a lot of myths around link building and some SEO professionals base their work off of old SEO methods that used to work.
What they don't understand is that Google changes its algorithm multiple times a day. The company also changes its guidelines regularly to reflect the changes. Failure to keep up with the changes can result in a website that's penalized.
Penalized sites may not appear in search results at all. If they do appear in search, they certainly won't be on the first page of search results.
Take a look at https://seojet.net/blog/link-building-myths to see the myths and mistakes that are common when it comes to link building. These are the things to avoid when hiring a link building company.
Link Building is a Must For SEO
What is link building? It's a deliberate effort to get more websites to link to you. Link building starts off by having great content that people want to link to.
Your link building efforts have to fall in line with Google's terms and conditions. Otherwise, your site could get penalized. That's the main reason why you want to hire a link building company.
A link building company will also save you a lot of time and energy. You can then focus on other aspects of SEO and build your business.
Do you want more tech tips and insights? Come back to this site for more great articles.