When you wish to buy a dedicated server, you should consider some configuration before buying the server. Some of these configurations may cost you more, but it worth it! And some are as important as that if you do not do it before paying, after buying you will have to pay and do it. This article will tell you what features and configuration you should have before buying a dedicated server. For some of us, preventing data loss is important; for some of us, speed is more important. Each of these important objects requires different configurations, so we should pay attention to what we want before ordering a dedicated server.
Configurations Before Buying A Dedicated Server
Order For A Raid Storage
Get A Fast Storage
Get Powerful CPU
Research About The Rules Of The Datacenter
Research About The Payment Methods Of The Datacenter
Order For A Raid Storage
Raid storage has 2 usages and many valuable features. Through raid storage, you can speed up the data transfer inside your storage or have a backup of your data if it's too important, even both. Raid is a technology used to increase the speed and reliability of data storage devices. Raid stands for a Redundant Array of Inexpensive Disks. In a Raid system, at least two storage devices are used in parallel. These devices can be hard disks or SSDs. Raid consists of several definitions identified by numbers, each used for specific purposes and optimized for specific purposes. Raid steps or levels are as follows:
Different Kinds Of Raid
Raid 0 – Striping
Raid 1 – mirroring
Raid 5 – Striping with parity
Raid 6 – Striping with double parity
Raid 10 – Combining mirroring & Striping
Raid 0 – Striping
In this type of raid, the data is divided into small packets and written equally on two or more devices.
Raid1 – (Mirroring)
In this method, while writing data to one drive, a copy is written to one or more drives simultaneously.
Raid5
This type also requires at least 3 hard disks or storage devices and can be used up to 16 devices. In this type, small packets are stored between drives, and other packets are written in one parity checksum.
Raid6
This type of Raid is similar to Raid5, but the parity information is stored on two devices, so in this type of Raid, at least 4 storage devices are required. If 2 devices fail, it can continue to work, considering the possibility of failure of those two drives. At a low time, this method provides high reliability.
Raid10
In this method, the data is divided into small packets and each is stored in two hard disks in parallel and the copy.
Get A Fast Storage
A few years ago, you had a minimal choice in storage equipment for computers when you wanted to buy a cheap dedicated server. The current storage memory world is a combination of two different technologies; On one side of the competition is solid-state memories, or SSDs, as agile and modern newcomers. On the other, we see old-fashioned still-capable hard drives. But the important thing is to choose between the two. Nowadays, by growing the volume of data, we need more speed to process these data. In the meantime, we now have a storage system which is called SSD. SSDs are more expensive than a hard disk drive, but it has more benefits. So paying more for SSD is worth it! In terms of performance, an SSD can do all the work that a hard drive does. But instead of storing data on a magnetic disk, it is stored on interconnected flash drives. These chips can be connected directly to the motherboard, via the PCI Express port (in some professional workstations and computer systems), or in neat boxes using existing ports to the desktop or laptop system. SSDs belong to the world of chips because of their use, so the future belongs to SSDs; new technologies in these memories have overcome many of the limitations of conventional hard drives.
Advantages Of SSD
Run and load all kinds of software instantly
Save or open various documents and files without wasting time
High-speed copy of all types of files
Get Powerful CPU
When you buy a dedicated server, you should consider that all components of a server be in harmony; for example, it is not fair to use a 20 TB SSD storage with 4 GB of RAM; this is also the same in choosing CPU. The hardware requirements of users are different in each area. For example, a person who plays online games or browses the web will have different needs from someone who does heavy processing. Server processors are different from home system processors. To meet this need, processor companies, such as Intel, diversified their products and introduced various products to the market based on user needs. In the history of Intel CPUs, we see the production of processors designed for computers and various applications: from low-power processors for laptops to enterprise-based CPUs for data centers and servers. In naming Intel processors, the higher the number of Intel models, the more features the processor has, such as cache and clock speed.
Research About The Rules Of The Datacenter
Each company or organization has its own rules besides the primary practices of the companies. Before buying a service from any website, it is always better to research their policies, especially when your purchase volume is high. Some organizations have some rules and you may think that there won't be a problem and you needn't obey, but it will. And also, by knowing the rules, you can have better interaction with the service provider.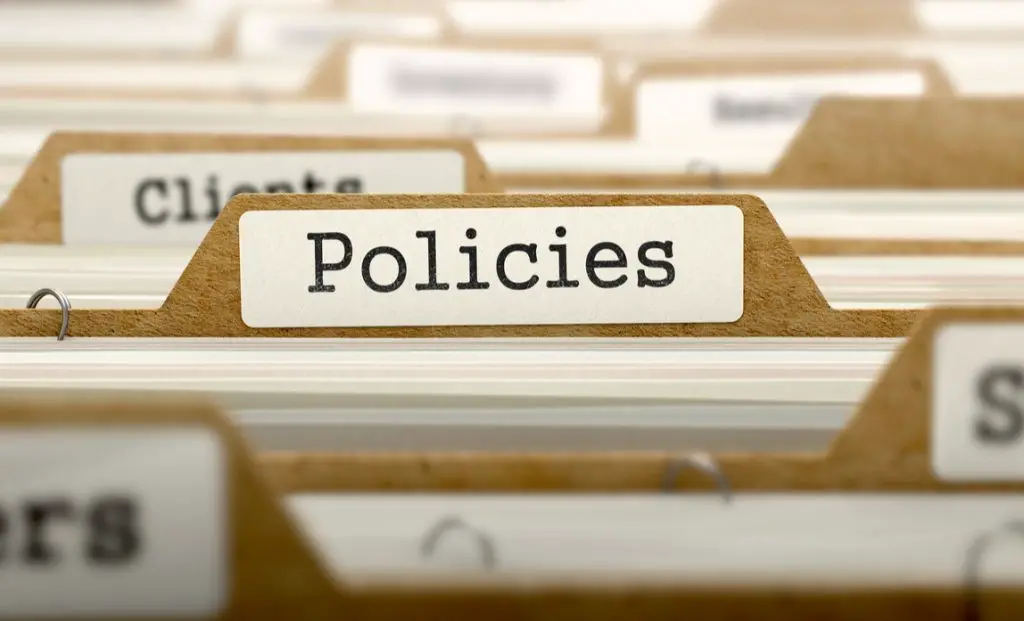 Research About The Payment Methods Of The Datacenter
Payment methods have always been an issue for the buyers and also for the sellers. Nowadays, there are different payment methods to buy a dedicated server. Methods like Credit Cards, PayPal, Cryptocurrencies, Perfect Money, Web Money, Apple Pay, etc. Before buying a dedicated server, you should also have information about the seller's policies for receiving payments.
Conclusion
When you are buying a dedicated server, you can make the best decision by checking your requirements and conditions. For example, you should decide what CPU, RAM, or storage you need. So create a checklist before buying to have the best product.