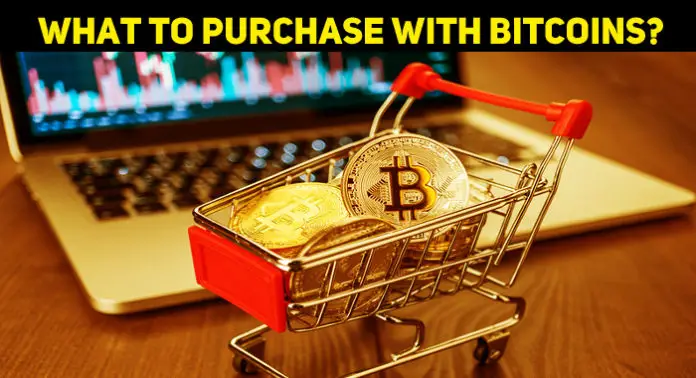 The invention of bitcoin has increased people's expectations, and they are caught up in defining bitcoin as a stock, an investment, a currency, or a technology. Bitcoin was invented to change industries' shape in the future, and businesses seem to grow with bitcoin. The bitcoin was designed by a mysterious entity named Satoshi Nakamoto to eliminate the need for government and its protocols and allow users to trade directly with another party globally. Blockchain is the technology on which the bitcoin network is dependent.
Bitcoin is supposed to allow people to transact money without banks' involvement, but people often confuse whether they can spend bitcoins. The main confusion is what things can be purchased with bitcoin. You don't need to compare bitcoin with the dollar, but you need to estimate whether you should buy bitcoins or mine bitcoins to spend them further on certain things. The increasing popularity and value of bitcoin have attracted agencies and businesses, and nowadays, many places are accepting bitcoin as a payment method.
There are many places online that accept bitcoin payments, but you can also find the shops in your locality that accept bitcoin by searching online. If you have invested or purchased bitcoin, it is obvious to have patience and wait for its price increase. Not only this, but if you use bitcoin in various stores, the exchange rate will be different. The price volatility and the time-consuming transactions processed on blockchain make it difficult for businesses to accept bitcoin as a payment method. You can visit the official Bitcoin trading App of bitcoin on social media or other platforms and learn about it.
What things can you buy with bitcoin?
Shopping
Earlier, people used to shop at retail stores using cash, and then debit/credit cards came in trend with the invention of technology. In today's time, retail and online stores have added cryptocurrency as a payment option to grow their website with the growing trend of digital currencies. There have been e-commerce platforms that allow users to use bitcoin as a payment method for their purchases.
You can purchase almost everything using bitcoin, including clothing, accessories, footwear, and more from your favorite brands. The top-notch brands have added cryptocurrency as a medium of exchange to buy products from their official website.
Foods and drinks
If you are craving to have the best pizza, you can use bitcoin to buy it. There are some top-notch pizza huts and restaurants where you can buy pizza with bitcoin. It would be best if you learned how to order your pizza. Enter your location online and search for pizza places nearby. Select a pizza place and place the order. Before you place your order, check that the pizza provider accepts bitcoin as a payment method.
Some ultimate pizza places across the world allow payments of all cryptocurrencies. You only need to order and pay for pizza and get it delivered to your location.
Travel and tourism
People travel locally and to foreign countries regularly. Some travel booking agencies want to expand their businesses and have been accepting bitcoin as a payment method. Not only can you book your travel through different modes of the medium, but also users can book hotels online and can make payments with bitcoins. The main benefit that early adopters of bitcoin get is a discount on their tickets. The travel and tourism industry has gained growth and has expanded the bitcoin payment method.
Games and entertainment
The big players of the entertainment and gaming industry, like Windows Store, allow people to purchase movies and games using bitcoin as a medium of exchange. All you need to do is load the bitcoins into your account and then use it as a payment method while purchasing games or movies. The only thing you need to know is that you cannot refund your bitcoins after depositing. Beginner players can also buy games and gift cards. The best thing for gamers who have already invested in bitcoin can make purchases of games with bitcoins.