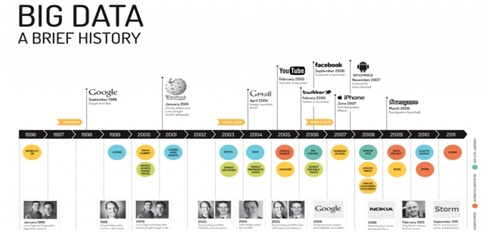 What is Big Data and its Importance?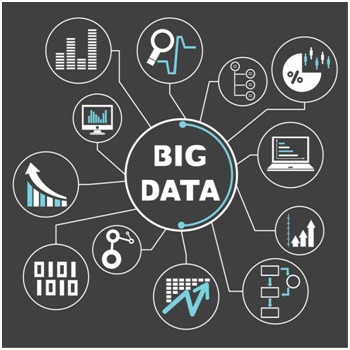 A large volume of unstructured and structured data is known as Big Data. It is rapidly used in businesses and organizations on a day-to-day basis. Here, the important factor is how data is organized than how much data is present and the data itself. Analysis of well organized Big Data leads to better strategic business and decisions moves.
For example, it's much easier to create maps from your data and analyse it visually than staring at numbers.
History and considerations of Big data: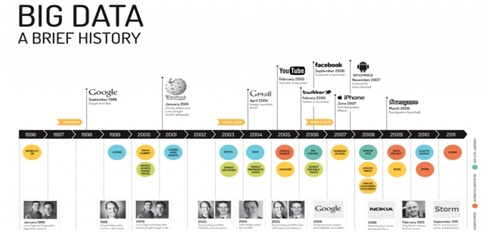 The act of collecting and storing large amounts of data is the old concept and being followed from decades. This Big Data concept has gained more attention in 2000 where Doug Laney, an industry analyst, explained the definition of Big Data in three V's:
Velocity: Data flow must be taken care and dealt promptly as it streams in at an unprecedented speed. In real- time, to deal with torrents of data, the important factors needed are sensors and smart RFID tags.
Volume: Variety of sources such as social media, machine-to-machine data, information from sensors, and business transactions that provides information to organizations. Storing of data has become easier than before because of new technologies such as Hadoop.
Variety: There are different formats of data such as video, financial transaction, email, structured, audio, numeric data in databases, stock ticker data, and unstructured text documents.
There are also two more considerations in Big Data:
Complexity: It is difficult to cleanse, match, link, and transform data across systems because data comes from different sources these days. If you don't want your data to go out of control, it is essential to correlate and connect relationships of data and organize them in a hierarchical way.
Variability: The data flows can also be inconsistent in periodic peaks added to the increasing varieties and velocities of data. In social media, it is challenging to maintain event-triggered, seasonal, and daily data loads. It is more difficult with unstructured data.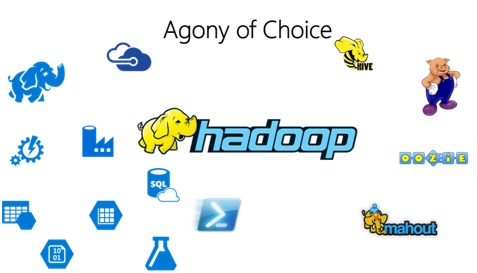 The Potential of Big Data:
There is no end to the collection of data, the amount of data being created and stored just keeps on growing. Only small amount of data is being analyzed, though there are more chances to glean key insights from business information. It is necessary to analyze how to make better use of raw data.
Why Is Big Data Important?
The importance of big data depends on what will you do with it rather than how much data have you gathered.  Data can be gathered and analyzed from any source, but it needs to enable the following:
Time reductions, cost reductions, smart decision-making, optimization, and development of new products. You can achieve business tasks when you combine high-powered analytics with big data such as:
Recalculation of risk portfolios in minutes.
It is essential to make sure that coupons at the sale are generated based on the buying habits of the customer.
It is necessary to determine root causes of issues, failures, and defects in real time environment.
Before it affects your business and organization, it is necessary to detect the behavior of fraudulent.