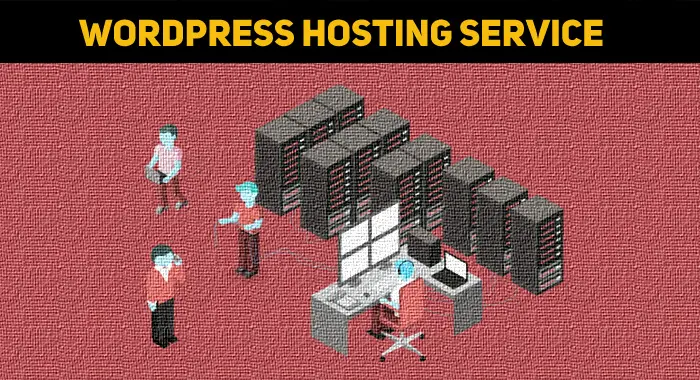 Imagine not having to think about web hosting, servers, hardware, updates, and other technical aspects. Instead, you can focus on your website – improving the design, customizing themes, and reaching out to visitors.
All of this is possible – with managed WordPress hosting. The best WordPress hosting providers consider security, updates, and support and will be by your side in times of trouble.
Top Security Practices
You should always consider security, even if your website has never been hacked. With managed hosting, you will avail yourself of built-in security enhancements. Most services offer daily backups of your site, so if something goes wrong, you can restore it easily.
Their servers are optimized for WordPress security, so you don't need to concern yourself with security plugins. Features like two-factor authentication, strong password enforcement, and a limit on login attempts are also available.
The Essential Security Feature
Your host will be able to get rid of the malware. Their support team will help you clean up your site in the unfortunate event it gets hacked. Some hosts provide this service for free, and others charge a small fee.
Changes in a Staging Environment
Always make consistent and small changes in such an environment to avoid the proverbial white screen of death. WordPress has a so-called staging area, which is a place to experiment with design and other elements before your site goes live. Always make changes here. It usually doesn't take more than a few clicks to set one up.
You can make changes and updates in the local environment outside the production server. Here, you can push the site to a staging area to test it. When it's ready, you can move it to production.
Your managed hosting provider will offer the tools you need to follow the development workflow while collaborating with customers or employees.
Improved Speed and Performance
A managed WordPress host's whole tech stack is adapted to WordPress, which is a significant benefit. Your site will load faster, have better uptime, and there will generally be fewer issues than there would without managed hosting. It will require practically no work on your end. WordPress hosting providers know how to optimize your servers adequately based on the plugins and themes you use.
Managed hosting providers can also make available instant scaling, server locations worldwide, and performance enhancements like a CDN. These high-capacity features will be easy to integrate. If you have issues, you can always turn to the support team.
The performance and security benefits alone make WordPress website hosting worth it. Thanks to the reliable infrastructure that competent professionals deploy, your site won't suffer hacking or downtime.
Installing an SSL certificate
We've all seen the "connection is not secure" warning and the small green lock by a URL in the browser. The site doesn't have an SSL certificate in the first case. Adding one to your site is a breeze with managed WordPress hosting. It can be done in a few clicks. A lot of the hosting providers offer free SSL certificates. Your service can help you set up an advanced SSL certificate, like EV or wildcard.
Easy Website Management
Your host will keep everything organized in a single place. If you have more than one site, they'll all be housed in a single hub. A hosting service will save loads of time, which is paramount if you're growing your business or seeing your customer base increase.
Your site will always be on the latest version because the host will take care of updates. These updates include plugin, theme, PHP, and core updates. If you're managing numerous sites, this service will save you hours of work.
Resell Hosting
WordPress supports as many as 60% of all websites. If you're considering reselling hosting, WordPress presents no shortage of opportunities. Many WordPress hosting providers encourage their customers to resell. You'll find partner programs, referral programs, and even add-ons specifically designed to support the workflow of reselling.