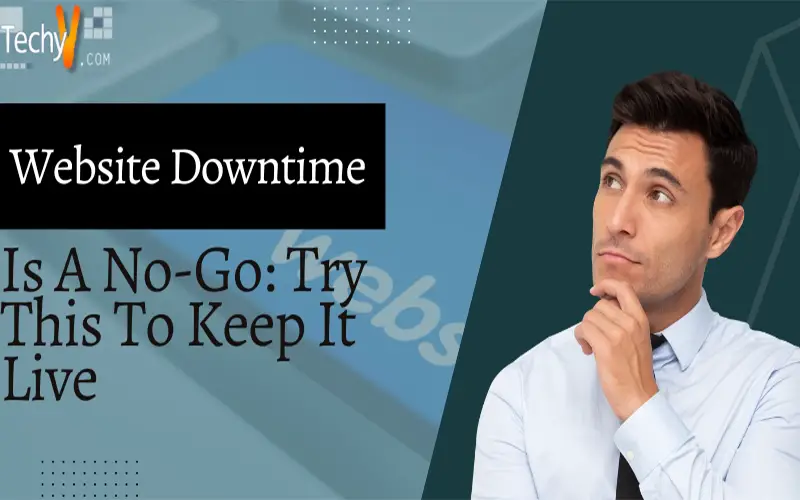 Websites go down all the time – it's nothing new. The fact that there are 1.86 billion websites on the internet means there's more traffic on the internet than ever before. Although this is not necessarily a contributing factor alone – a ton of traffic through one website without the right free web hosting can be. But an influx in traffic is not the only reason for downtime. There are tons of reasons why a website may go down – and they're all preventable. Below, we will explore the common reasons for a broken website and how you can prevent them.
A Massive Influx In Traffic
An influx of traffic is one of the leading causes of website downtime. The influx doesn't need to be substantial, often. Some website hosting companies are renowned for offering poor services and struggling to cope with larger volumes of traffic – which is why you must research a hosting company before partnering with them. Free website hosting allows access to excellent hosting services, and some offer a 99.9% uptime guarantee. That's the sort of thing you should be looking at if you have a website, the uptime guarantee.
On many occasions, websites have crashed because there's been an enormous influx of people opening the site simultaneously – the launch of Kylie Jenner's lip kit is the perfect example. Frankly, no matter how good the hosting is, it can't cope with an influx of traffic like this.
Hosting is the bridge between your website and the internet, so it needs to be strong.
Poor Development And Design
Poor development and design are not common as they were once. Stumbling across a website with a design from the 1990s is an instant red flag in the modern website era we're in. Thankfully, poor development and website designs are not common, thanks to free website builders.
Gone are the days of paying a web developer to build and maintain a website. With website builders, you're the developer, and you control the development. Most website builders have checkouts, booking systems, sophisticated navigation menus, and easy-to-use maintenance features.
Of course, you can still hire a developer, but it is easy to control yourself. The risk of working with a developer is the lack of development and design control and the worry that you would have to pay a lot to sort it out if something does go wrong with the complex coding.
At least if you use a website builder — although they do have options to add coding — there's typically no coding involved which reduces the risk of poor development.
Malicious Cyber Attacks
Cyber attacks are a big problem on the internet right now. Although security measures have never been as stringent as they are now, with malware software working wonders to protect websites and website traffic, there is still a cyber-attack every 39 seconds, one study found. That's an incredible risk, and one popular cyberattack method that's wreaking havoc on the internet at the minute is ransomware.
Ransomware is a form of malware that holds a website or business for ransom, promising to restore normal function once they receive a fee. First things first, you should never pay the ransom. Report it immediately and wait for authorities to help. Sadly, there are few ways to protect a website from cyberattacks. Security features are better than ever before, yet cyberattacks are far more frequent than they once were.
Linking back to an influx of traffic through your website is a sign to look out for that could indicate your website is under cyberattack. It's what's known as an attempt to conduct a distributed denial-of-service attack. That's where systems send a high volume of fake traffic to cause downtime.
Miscellaneous Reasons
One study found that 40% of website downtime occurrences are human errors. Sometimes isn't one to prevent – we're all humans, and we all make mistakes. Working with a website developer or hiring an in-house development team increases this risk – one bit of wrong coding can bring down a website in seconds, and it does happen. Amazon famously experienced unprecedented downtime because an employee inputted the incorrect coding, leading to the website going down for hours and Amazon losing hundreds of thousands in profit.
You can minimize the chances of this by ensuring you provide the proper training of employees and ensure rigorous testing happens before a new website feature or change in coding launches.
Website downtime isn't as common as it once was, and it typically resolves within hours. It's risk websites will always face, but the reasons above should help you understand the possible causes and ways to rectify them.