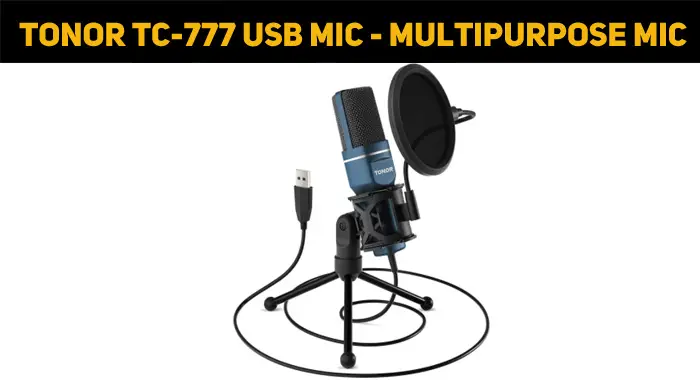 Microphones have become one of the essential things for mobile and PC users. The microphones were initially used to record songs and for calls. Now, their uses have spread widely. After the technological advancements, varieties of microphones were introduced to provide the best audio experience for the users. Of late, the gamers prefer the latest technology microphones to have a scintillating gaming experience. Here we will discuss the features of the TONOR TC-777 USB Mic that captures minute sounds and gives high clarity audio.
TONOR TC-777 USB Mic is compatible with laptops and personal computers. The lightweight yet high-quality microphones are built by the renowned brand TONOR. The unidirectional mic is made up of PVC. This PC Gaming Mic comes with a tripod stand and pop filter for podcasting, vocal recording, and streaming. TONOR TC-777 USB Mic has one lithium-ion battery slot.
Plug And Play:
The user need not install any additional driver to the system to use this mic. They can plug it into a USB data port and use it. This mic is best suitable for chats, podcasts, streams, videos, conference calls like Zoom and Skype, etc.
Installation:
The stylish latest technology mic doesn't need any special installation. As it comes with the tripod, it stands perfectly. Pop filter adjustments could be made easily in TONOR TC-777 USB Mic.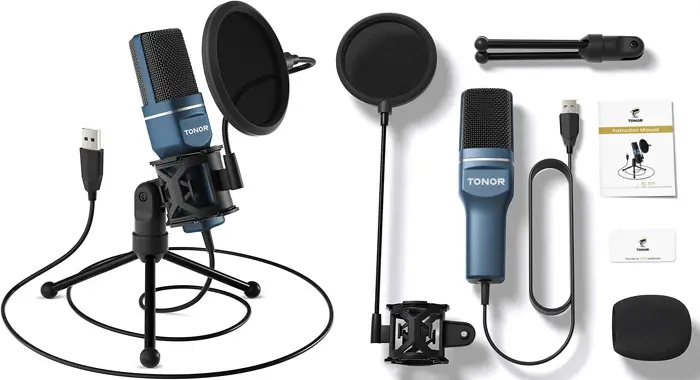 Pickup:
TONOR TC-777 USB Mic has a cardioid pickup pattern for capturing the sound crispily. The background noises are reduced while recording.
Easy Setup:
The user can easily unscrew the shock mount and attach it to the boom stand.
Contents:
TONOR TC-777 USB Mic package comes with a Mic and power cord, foldable tripod, shock mount, pop filter, and a manual.
Tips To The Gamers:
The gamers can set the input and output level to 60 – 80% to get the best effect. The pickup distance should be maintained at 3-5 inches. The mic capsule should be placed straight to the user to minimize unnecessary background noise.
Compatibility:
The TONOR TC-777 USB is compatible with Windows OS, including Windows XP, Windows 7, Windows 8, and Windows10. It also works on MacBook Pro and Linux. To use it with the computers and PS4, the user has to plug the USB data port into their gadgets.