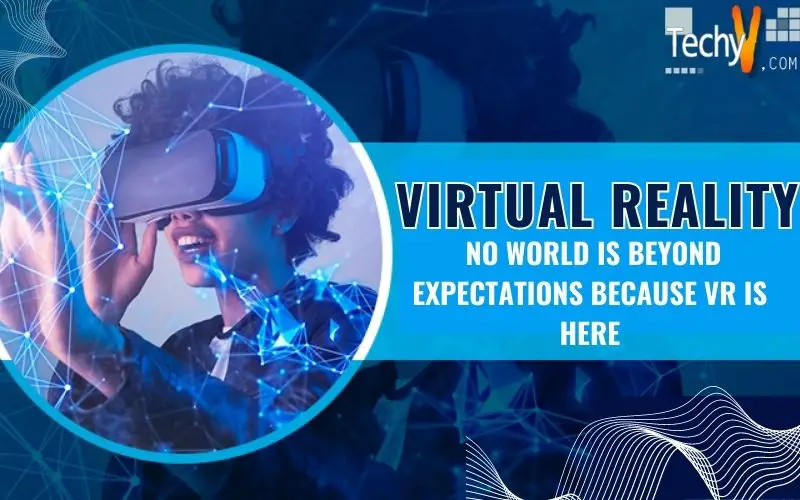 We often watch people playing video games and fully immerse in the gaming world. Isn't it astonishing to know that one could indeed interact with a virtual world unlike the experience with the regular 3D screens? So how are these things possible? Here is the answer- Virtual Reality (VR).
The fastest growing technological phenomenon which in no time has evolved as a leading industry is Virtual Reality. Virtual Reality (VR), is a simulation of 3D virtual environment where users can feel their presence and experience 4 of the five senses: the artificially simulated audio, touch, sight, and smell.
HISTORY:
The origin dates back to 1950's when VR made its entry through science-fiction books and magazine articles. The application was, however, put in theform of 'flight simulation,' following World War II, the military pumped millions of dollars into this technology, training new pilots in fighting maneuvers, shooting, ejecting and crashing the virtual million dollar plane without any actual harm in reality.
In 1970's Hollywood has seen its first VR influence in the form of "STAR WARS" and later in "Terminator" and "Jurassic Park."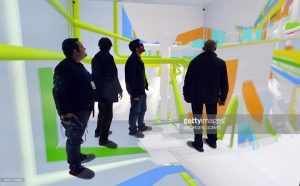 A cave automatic virtual environment abbreviated as CAVE is created in Seattle.
How to make it operative?
Well VR is the leading technology, but how does it work?
SIGHT:
The first and the foremost thing is to create a virtual 3D environment and this can be done using a Head mounted display (abbreviated as HMD) with a stereoscopic view.
Stereoscopic view: We can see two different angles of an image with each eye. The two images are combined by the brain when the HMD is put to simulate the perception of depth of the 3D image.
SOUND:
A well designed 3D environment doesn't alone serve the purpose. The sound plays an important role with which the user can completely get immersed. No sync between any of the senses results in poor experience. The 3D sound or spatial audio is used to experience the audio from all the directions and control the user's attention.
Google's VR SDK provides this feature.
Interaction and other senses:
Input devices of VR are one of the necessities to make the interaction possible. These devices usually consist of buttons called controllers. There are various input devices used in VR:
Tracking system: An object can be interacted only if it is trackable.
Data Glove: A wearable device similar to the hand gloves with sensors that allow users to interact with the objects. The sensors detect the gestures of the user and provide haptic feedback that enhances the interaction.
Omni-directional treadmill (ODT): A device similar to the regular treadmill that allows movements in any direction.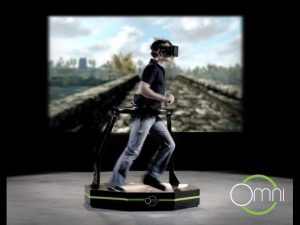 Now that we have seen the devices used to interact let us discuss the steps. There is a sequence of steps need to be performed:
Object Selection: Identifying the object first is essential thing before manipulating or interacting with it. It can be done using different techniques like arm-extension and ray-casting.
Object manipulation
Applications:
Gaming is an obvious domain that uses this VR technology. There are other areas also that make use of this technology.
Military: The U.S. Military uses VR to create a virtual battle realm and trains the soldiers before letting the cadets use the real weapons.
Medical field: VR as a therapeutic tool helps in therapy from PTSD (Post Traumatic Stress Disorder), curing Phantom pains in Amputee victims, etc.
Engineering: Helps in designing process and do experiments on it. Reduces cost and time.
BUSINESS: We are often familiar with the online shopping websites and applications. But few organizations (example: Trillenium) are coming up with an idea of letting users have a real-time shopping experience.
Currently, five major companies are competing with this technology:
Oculus Rift (now owned by Facebook)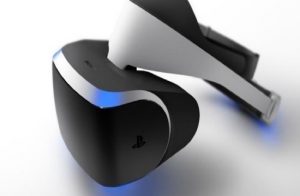 Virtual Reality holds great opportunity regarding innovation and advancement in all fields of life. VR can be the key to the future whereas the creator of it is entirely responsible for the future of VR and his out-of-the-world perception in generating the virtual world.