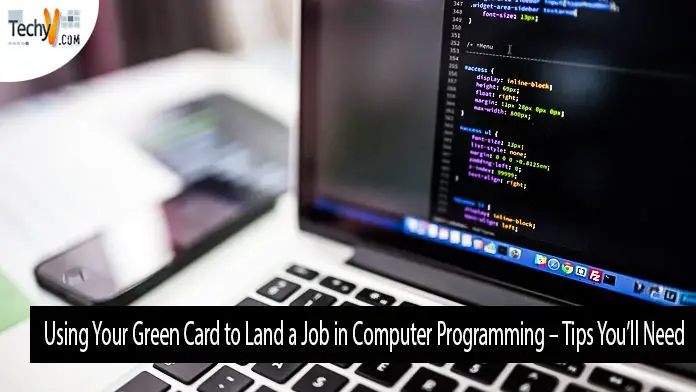 There are many ways you can go about immigrating to the United States, but ultimately one of the most effective is to obtain an employment-based green card. The entire process tends to take much less time than other routes of immigration and you have the added bonus of a guaranteed job offer. This is something that will be essential to establishing yourself and your new life in the United States.
If your goal is to obtain a green card in order to land a job in computer programming, we've got a few tips and some advice you'll want to familiarize yourself with first. This will help ensure you're prepared for whatever comes your way.
Why Computer Programming – What You Can Expect?
First things first, why computer programming? It's a good idea to have a clear vision of what you can expect from a career in computer programming. This will help ensure that you've picked the right career for your talents, experience, and interest.
As a computer programmer, you will be writing programs in different computer languages, which include Java and C++. You will need to expand and/or update the current programs, create and test code, and test programs so you can find errors and then fix them. Typically, employers are looking for those with a degree in computer sciences or some sort of related field of study.
According to the U.S. Bureau of Labor Statistics, the median salary for a computer program is $84,280. Now keep in mind that will differ based on where you take a job, what experience you have, and what sort of educational background you have.
Find an Employer Willing to Sponsor You
The next tip is to find an employer willing to sponsor you, a foreign national, with a job. Obviously, this is a benefit to you because you know you'll have a job ready to go the minute you arrive, but it also provides you with legal resources that can speed up and smooth out the process. Again, this makes immigration much faster than if you were to pursue the more traditional family-based immigration route.
Depending on your level of education and what you have to offer an employer, you could likely qualify for either a Second Preference or Third Preference Category. The Third Preference Category is much more competitive, so this is important to note.
Connect with an Experienced Attorney
Because the laws can be difficult to understand, especially in a new-to-you country, it's also wise to connect with an attorney as soon as possible. As Colorado Springs Law Firm, Anaya McKedy stresses, an experienced attorney will be able to walk you through all the legal steps of an employment-based green card, making sure you follow the right instructions in the right order. The last thing you want is to make a simple mistake that leads to your green card being terminated.
A Whole New Path
A green card is able to open all new doors and potential for you, and an employment-based option is certainly one of the best ways to get your foot in the door.