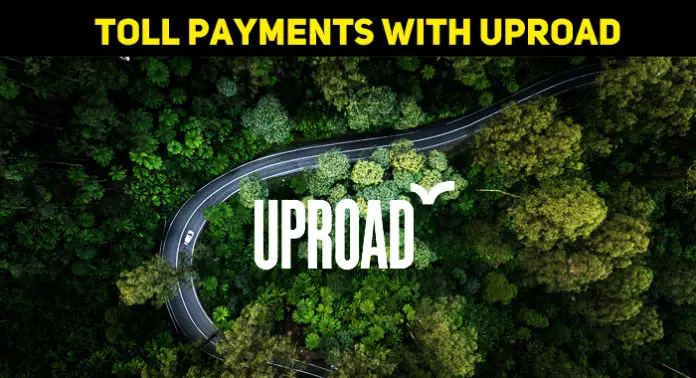 If you are someone who is always out on the road, driving through tolls, thankfully there is an app out there for you. You can finally say goodbye to having to pay with cash or transponders because Uproad is now available to you for free via Google Play or the App Store.
Uproad was first brought into the light in the state of California and has reached more states, including Texas and Virginia. Soon it would be available in all the states. There are a lot of agencies involved with other states when it comes to paying your tolls, but this app will make your ride through tolls more convenient.
If you are not very tech-savvy, you have nothing to worry about since Uproad is not complicated to use at all. You do not have to worry about using it while you drive. Once you turn on the app, it will connect to the tolling companies so they have your license plate. Once you drive through the toll, it will be paid via funds you have placed on the app or directly from your bank account which can be connected through the app as well. You will also have the option in your app to set up autopay so the fear of any late fees will just go away from your mind.
When it comes to payments, this app has the capability to accept more payments than tolling agencies and other toll-type apps. Whether you use Venmo, PayPal, Debit, or Credit Cards – you will be able to get your payment through Uproad.
Installation of the app takes a few seconds to complete. All you need to do is add your vehicle's info and you will be ready to start using. Uproad will pay your toll fees for the roads you took even a few days ago, but only if you have yet to reach the deadline.
When you use Uproad, you are making your travel much more efficient and cheaper since Uproad does have lower toll rates. You also have a stress-free ride since the app will send your payments electronically right away and so no more late fees.
If you are someone who needs to track business and personal expenses, Uproad has the capability of making that so much easier for you. There are features in the app that will allow you to budget your drives or even send you routes to help you avoid tolls if you can.
Just a warning, each time you use Uproad for toll payment, there will be a small user fee taken towards Uproad. While they are small amounts, if you are someone who drives a lot, there is a Premium Membership to Uproad that allows you to pay $19.99 for a year-long subscription. This will help keep those fees at a much more manageable cost.
With an app like Uproad, your trips are now quicker, cheaper, and effective. So don't wait any longer and go get the app on Google Play or the App Store. The free road awaits!