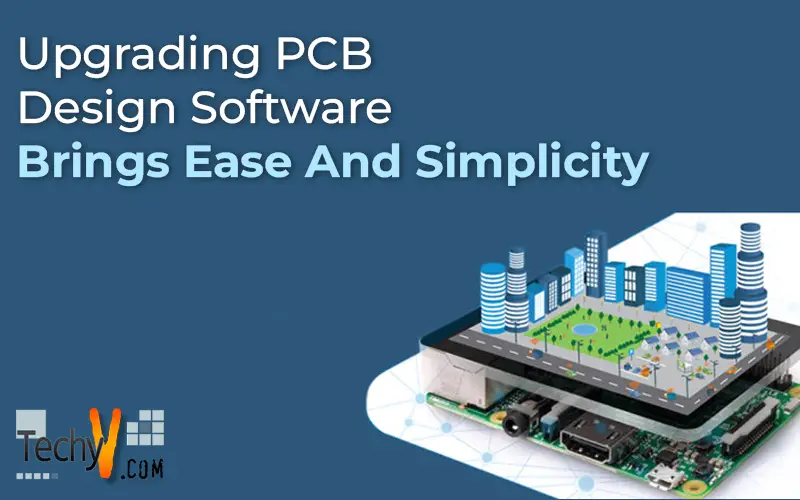 There have been some significant changes over the past few years when it comes to PCB design software that has greatly supported the design community in making their job a who lot simpler.  Designers already have a very challenging role in what is a growing market. The electronics industry is growing year on year and it is becoming even more global as developing countries want a piece of this market.
In terms of the design element, there are various different software solutions available where the designers will be looking for simplicity, ease of use, large library space, advanced tools but also tools that will help to understand if their design is to a good quality standard. Below are some examples of what you can expect in recent developments.
All in One Package
When you look at EAGLE vs Altium Designer PCB Software as an example, you will immediately see that one of the significant changes is that you can complete all of the work on just one integrated package with Altium. If you think of how frustrating it is for a designer to continuously change around from different software packages and download any add-on items this has been a bone of contention from them for a long time. All a designer is trying to do is get on with designing what the customer is looking for as easy and as efficiently as possible.
Simulations
Once the design is completed, the designer will want some reassurances as to how effective it is and that there are no specific blind spots in terms of design errors. Out-with a design solution, the designer can use a Failure Mode Effect Analysis to understand the risk impact of certain components or features. They could also manufacture a prototype which could be used before mass manufacture.
In the modern upgraded design software packages though, you will find that there are options to run a simulation at either a component or an assembly level.  This would support the pro-active element to check for any design errors.  Unfortunately, although the simulation is a good indicator, it is not 100% fool proof in terms of effectiveness.  It is definitely a very valuable indicator that is incorporated in these latest updates.
Different View and Angles
You will find that the designers get themselves into a habit when they are working.  This can include the view that they actually complete the design in.  It is very normal for designers to complete their initial design in 2D mode. Although this is the norm there is a lot of benefit in changing angles and moving into 3D mode.
Specifically, when you have brought sub-assemblies all together and you have an assembled unit.  Checking it out in 3D mode can assist with any potential blind-spots in the design.  Not all design software have this advanced tool so be sure to investigate this before embarking on investing in an upgrade or new design package solution.