Statistical analysis software helps in the analysis, interpretation, and calculation of data and presents it in a calculative manner. There is a variety of analyzing software in the market today, and it is not easy for people to decide the better technology for their system. We have prepared a list of the best statistical analysis software that will help you to make the right choice.
1) Minitab
This software helps you to analyze the scientific data by using a variety of methods and tools. These tools help you to interpret your files and arrange them in the proper manner to give clear results.

2) IBM SPSS
IBM SPSS is the perfect software for getting meaningful insights from the data. It has wonderful capabilities to increase the revenues as it has better planning and data collection methods. It helps you to conduct the entire analytic tasks efficiently.
3) JMP
This software lets access of data from anywhere around the world. It is comprehensive and extensible software that people use in various applications. This software is full of features and is favorites of most people around the world.
4) SAS
It is data management software that helps you to make the right decision. It has various advanced analytics tools that enable you to do the predictive analysis. It is the leader in analytic software and helps the customers on a larger scale.
5) Statistica
Statistica is analytics software that provides the most impressive array of data analyzing tools to its users. It is the most comprehensive technology that helps you to achieve your desired goals easily.
6) Genstat
It is data analysis and management software that helps you to summarize and compare the data. It is powerful software that has various useful visualizing tools that effectively correct the mistakes in files and folders.
7) LIMDEP
It is powerful statistical and econometric software that is widely used by government, business, and educational organizations. In addition to the core tools, LIMDEP has various other additional tools also that help the users to complete their task with ease and perfection.
8) BMDP
It is a statistical package that researchers and academic institutions use widely. It has various additional features along with the basic ones. It basically runs on minicomputers and PCs.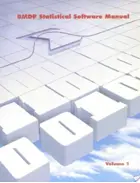 9) Sigma Stat
It is analyzing software that calculates power and size of the data. This software has various tools to guide the users through each and every step. It interprets the results correctly and avoids the risk of error during analyzing.
10) Stat graphics
It is static package that performs various basic and advanced functions. It helps you to carry all types of calculations that enable the users to make the right choice of the decision in each and every field of work.