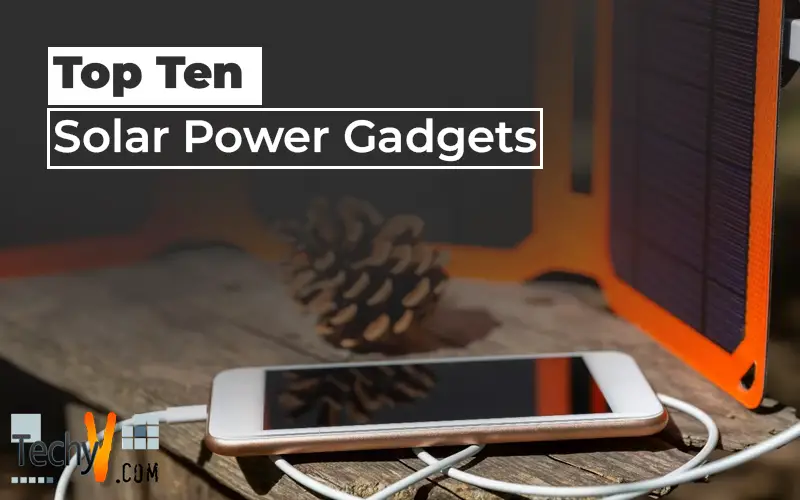 As we all know, some things in nature are extremely limited, and if we continue to overuse them, they will eventually run out. Also, these things pollute the environment, but there is a solution to all of these problems: solar power. This power is abundant and non-polluting in nature, which means it will not cause any harm. In addition, there are numerous solar power gadgets on the market. You can help save the planet by using them, and there are additional benefits to doing so.
1. Solar Hat Charger By SOLSOL
The person who invented this technology is unquestionably very smart. The device is truly amazing and serves a variety of functions. On a sunny day, wearing this hat has two implications: you have some protection from the blazing heat and, at the same time, you have a direct power source, which heats up your hat and prepares it to charge your phone if you have a low battery. You no longer need to carry your underrated power bank; simply put on your hat, and you're good to go.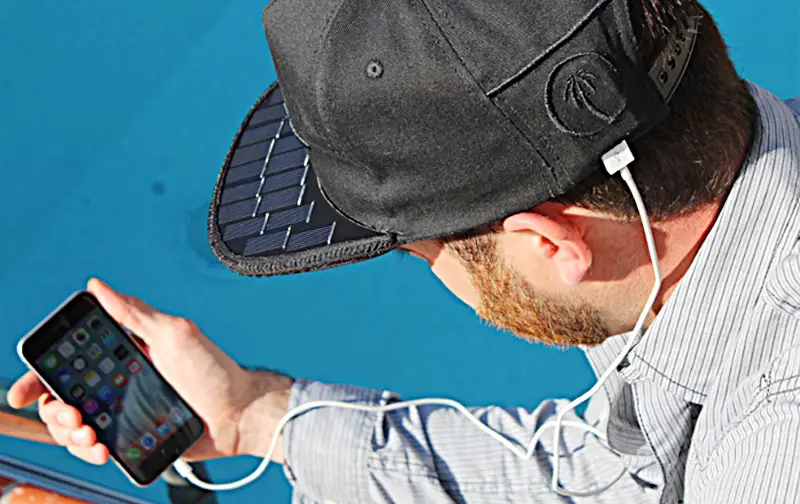 2. Best Keyboard: Logitech K750 Wireless Solar Keyboard
The K750b keyboard's solar panels across the top of the keyboard deck keep it charged indefinitely. An easy-to-read indicator shows the battery level and whether or not you're getting enough light. The keyboard is comfortable to type on, with good key pitch and travel. The Logitech keyboard connects to your laptop wirelessly via 2.4GHz wireless using a unifying receiver that plugs into the USB Type-A port on your computer.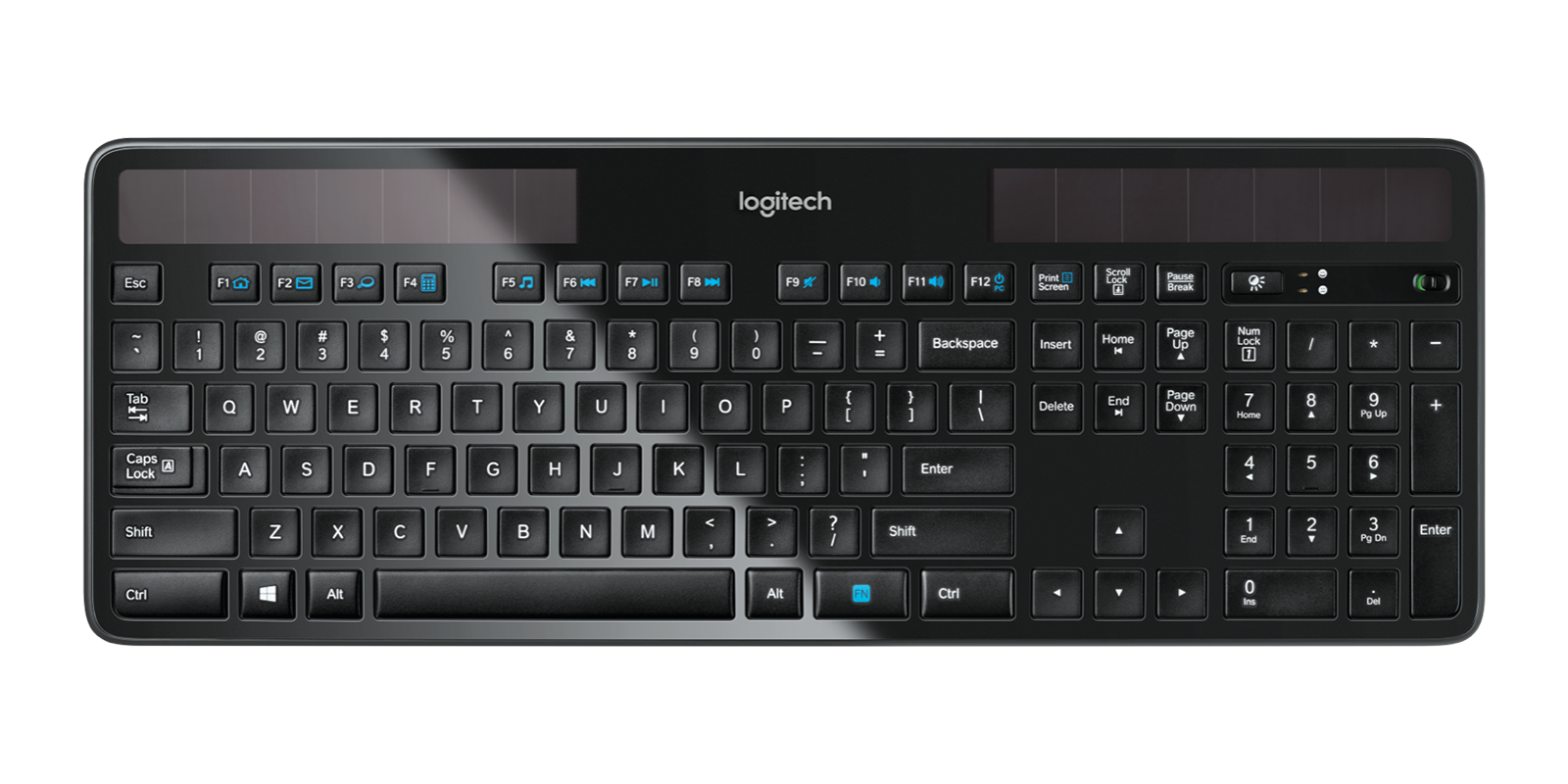 3. Solar Powered LED Garden Lamp
If you have a garden, you are probably aware of how relaxing it is. You can relax, exercise, spend time with your family, play, and do other activities. But what about those pesky insects? They have the potential to bite you and cause allergies. As a solution, get this solar-powered UV bug zapper and LED garden lamp. They not only light your way during your evening stroll, but they also keep garden insects at bay. If you like to spend time at night, this is a great investment because you can drive, jog, or camp all night (while enjoying the cool breeze) without worrying about insects.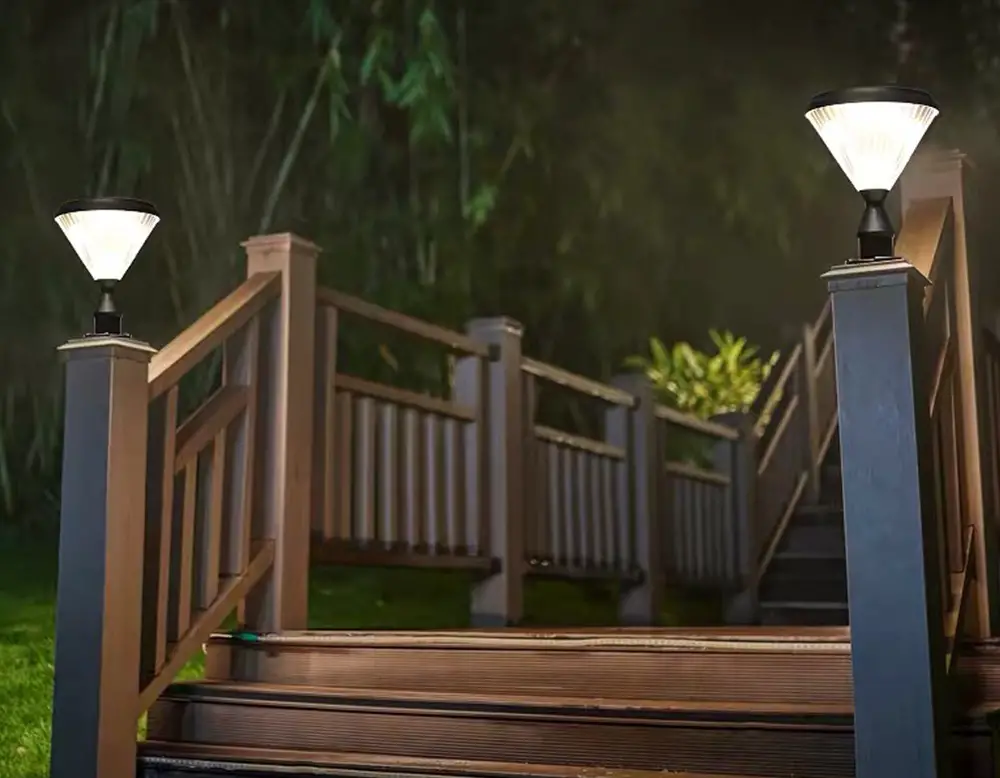 4. Lattis Ellipse Keyless Smart Solar Bike Lock
The Lattis Ellipse Keyless Smart Solar Bike Lock is intended to keep your bike secure and safe. To keep intruders out, the lock is made of 17mm forged steel and has a dual locking mechanism. If the bike lock is tampered with, a Bluetooth alert will be sent to your smartphone. Simply place your smartphone near the lock when you're ready, and it will unlock automatically. If your phone is not available, a capacitive touchpad can be used to enter a code as a backup. These smart features are powered by a built-in solar panel, which continuously charges the lock while it is in use. In an emergency, the built-in micro-USB port can also be used to charge it.
5. ThermalTech Solar Powered Jacket
This ThermalTech Solar Powered Jacket is made from a heat-attracting fabric. It is the first jacket to use solar energy to generate heat. This jacket absorbs all of the heat in your environment and transfers it to you, making your winter cozy and warm. Furthermore, while you probably wouldn't get a fireplace to keep warm while you're outside in the winter, this jacket will stay with you the entire time.
6. LECLSTAR Solar Motion Sensor Outdoor Light
Even if you don't want to install a surveillance camera, solar energy can help add security to your home. The LECLSTAR Solar Motion Sensor Outdoor Light is easy to put together, requiring only the included sticky pad or two screws. There's no need to worry about wires or anything else because the light will recharge itself throughout the day. The light is waterproof and weatherproof, and it contains 268 bright LEDs that emit up to 1,800 lumens of light. The built-in motion sensor detects movement up to 26 feet away with a 120-degree field of view and activates the light for 30 seconds. When there is no longer any motion detected, the device will automatically shut down.
7. Solar Lantern By Etekcity
To get the most out of your night walks, you may need to bring a solar lantern with you to avoid tripping. With just 2 hours of full sunlight charge, this lantern can provide up to 8 hours of LED-powered brightness, providing you with all the light you need all night.
8. Soliom Wireless Outdoor Solar Battery Security Camera
Keeping a watch on things outside can be difficult. Often, wires are involved. Soliom, on the other hand, created an outdoor wireless camera that links up to Wi-Fi, has a big 4,000 mAh battery, and embedded solar panels. The solar panels make sure that you can get this camera up and running quickly. The camera connects to your Wi-Fi network and sends video to an app. Video clips can also be saved to a local memory card or uploaded to the cloud. What's cool about this camera is that it will work when your home is most vulnerable, when there is no power. That can be an effective deterrent or tool in preventing intruders or catching them later.
9. Goal Zero Solar Powered Generator
To get the most out of your night walks, you may need to bring a solar lantern with you to avoid tripping. With just 2 hours of full sunlight charge, this lantern can provide up to 8 hours of LED-powered brightness, providing you with all the light you need all night. The miniature versions are cool. If you want to upgrade your home appliances, consider getting a Goal Zero Solar powered generator. It's great to have solar-powered gadgets, but you'd still need a couple of electronic gadgets (such as your refrigerators, TVs, and computers).
10. ABFOCE Solar Bluetooth Speaker
Bluetooth speakers are a great way to bring your party outside, so the addition of a solar panel is only natural. The Abfoce Solar Bluetooth speaker does exactly that, and it also comes with a slew of extra features. On a full charge, the speaker will provide approximately 60 hours of playtime, and the solar panels will only add to that run time. In addition, the speaker includes a 5,000 mAh battery for charging your devices, as well as a flashlight in case you get caught in the dark.