As our life is getting manageable and convenient, humans are getting lazy and passive about their own and their data security. Threats never come with a warning. It would help if you were smart like your gadgets are also innovative. An intelligent person uses innovative technology for their benefit. Do not let criminals and thieves steal from you and your essential data. Make technology work for you. Here are the top 10 gadgets that will make your life secure and let you live tension-free
1. Smart Doorbell
Imagine you're walking up to your front door after a long day. As you approach, you see a friendly face waving at you from the doorbell; It's your doorbell camera, watching your home while you are away. An intelligent doorbell works as a third eye for you, even if you are not there. A smart doorbell is a Wi-Fi-connected doorbell device with additional features beyond a traditional doorbell. Some of the main features of an intelligent doorbell include Video and two-way audio, Motion detection alerts, Two-way communication, Person detection, and even Cloud storage.
2. Security Keys
Physical security key that helps safeguard your online accounts with a second layer of protection beyond just a password. When plugged in during the login process, the security keys generate a unique one-time code that only your accounts recognize. Even hackers who know your password cannot access your accounts without the matching security key. It acts as your digital identity, proving you are the rightful owner.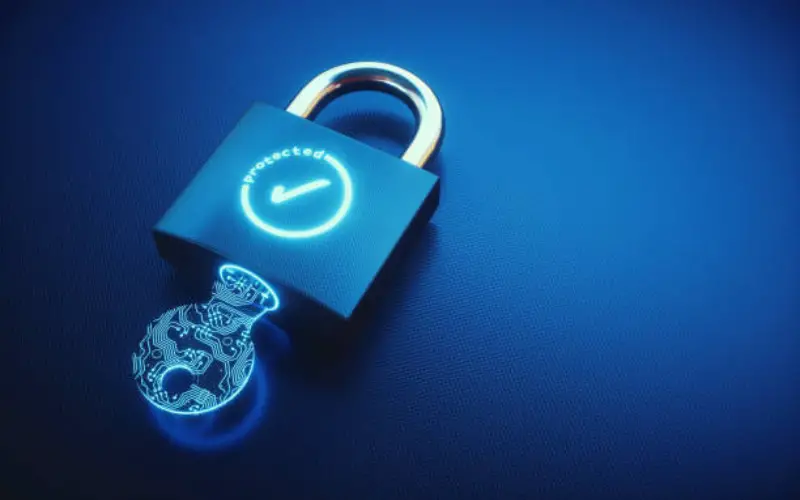 3. Smart Security Cameras
These are the eyes that never sleep and even never blink. Smart security cameras are like electronic guardians to your house; they silently monitor everything that is happening surrounding you and also alert you if there is any suspicious movement or intruders. Today new intelligent security cameras have unique features like WI-FI connectivity, motion detection sensors, Night vision using infrared LEDs, Cloud storage plans, and facial recognition.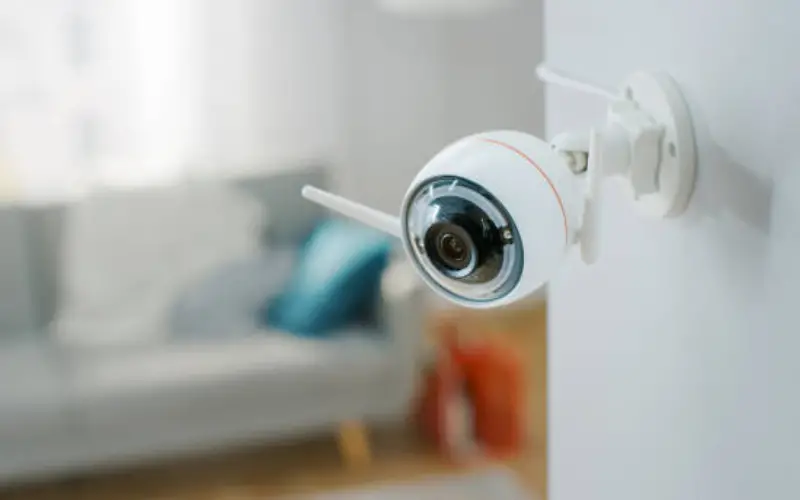 4. GPS Tracking Devices
GPS tracking devices act like little electronic spies, silently monitoring the location of valuable items and loved ones to ensure they stay safe. By broadcasting their live location via GPS satellites, tracking devices act as invisible buddies so you can always find your belongings on a map. It provides security, safety, and peace of mind by allowing you always to know the location of valuable items, vehicles, and loved ones. The real-time and historical location data gives insight into the movements of people and objects, which can be invaluable for safety and recovery.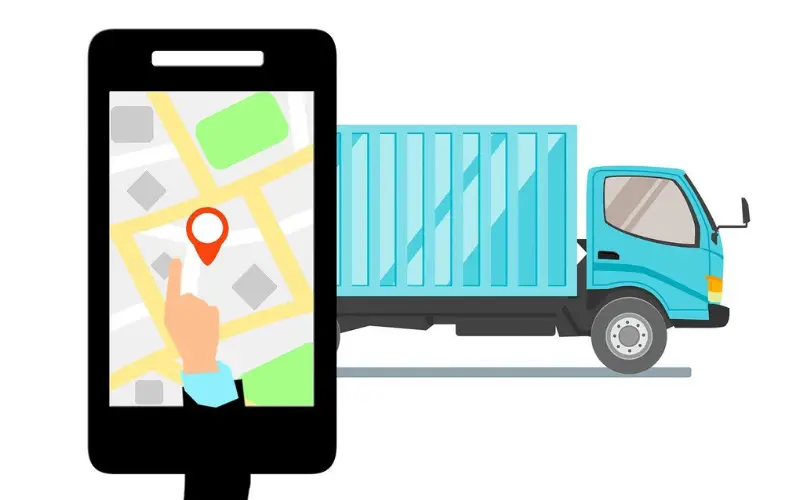 5. Flood Sensors
Having a flood sensor is like a guard patrolling at your water source in the house, quietly guarding against water damage by detecting moisture and alerting you to leaks before significant issues arise. It can detect leaks from appliances like washing machines, dishwashers, and water heaters, leaks from pipes, or overflow before floors are damaged- an extra layer of protection against the water damage threats that come with living in a home.
6. Smart Smoke And CO Detectors
Smart smoke and CO detectors act as your home's first defence against fire and carbon monoxide poisoning. By detecting threats faster and alerting you immediately via smartphone, even when you are away, they help ensure you can respond rapidly and potentially save lives.
7. Door Sensor
Door sensors detect when a door has been opened or closed. It has a simple mechanism; these sensors have one metal plate and a magnetic sensor. When the door is closed, the magnet is near the sensor, completing a circuit, and tells the system the door is secure. When the door opens, the magnet moves away, breaking the circuit, this triggers an alert, notifying you that the door has opened. In simple terms, door sensors detect when a circuit is broken or completed, indicating if a door has been opened or closed. They provide an easy way to monitor the security of your entries.
8. Smart Thermostats
Smart thermostats make temperature control and adjustment easy and automatic. Their innovative features optimize comfort, convenience, and energy efficiency to help you save money on your heating and cooling bills. Climate control through their WI-FI connectivity and intelligent features, By learning your temperature preferences and automatically adjusting based on schedules and sensors. This clever device gives you convenience, energy saving, scheduling, motion, and occupancy sensors, automation, and reports how much money you have saved.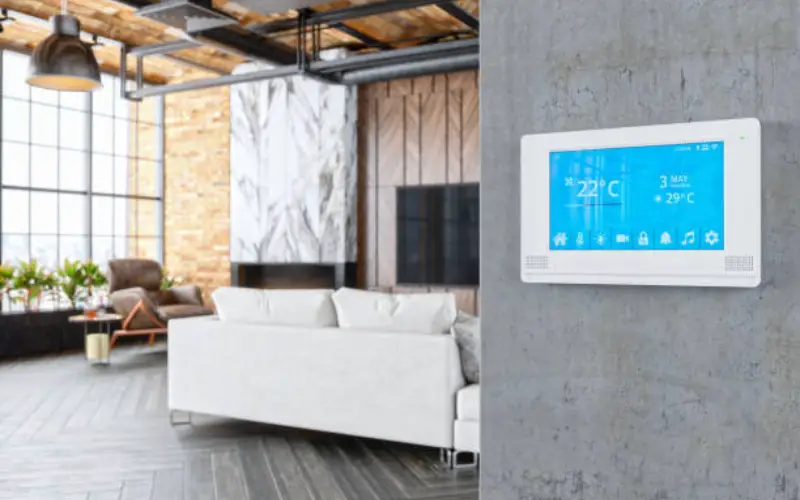 9. Smart Plugs
Smart plugs give you remote control over lights and appliances. Allows you to automate things to seem occupied when away, monitor for irregularities, integrate with alarms, and control devices remotely – all of which can help secure your home. You can control it using your phone or voice assistant. If you see something suspicious when away from home, you can turn on the lights remotely. You can automate lights and appliances to turn on and off at certain times, even when you are not home.
10. Home Security System
A home security system protects your home and family when you are away. The system has different devices that work together. Motion sensors detect movement. When motion is detected, the alarm makes loud noises. Security cameras take photos of thieves. Intelligent features let you turn the system on and off from your phone. The system watches your home while you are gone. It helps keep your family and property safe from thieves and danger.