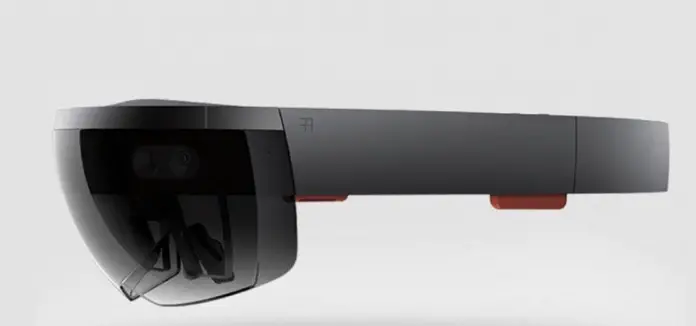 Virtual reality is the new craze and is surely going to shape our future in terms of technologies we interact with daily. Virtual reality is being implemented in scores of field, gaming headsets is one of them which are not only for gaming but are being expanded to other functionalities as well. There are several VR headsets available in the market each with different function and different advantages as well as disadvantages. Here we will check out headsets which are compatible with smartphones as well as those which require high-end gaming PC.
1) Google Cardboard:
It is the cheapest and simplest VR headset in the market. Its main aim was to VR-enable almost any smartphone, and spread the concept of virtual reality to a very large audience. As the name suggests, the headset is made up of cardboard and contains two glass lenses. Beside this, there is button which allows you to interact with the device without sticking in your fingers awkwardly. Setting up the gear is also pretty simple but it does not come with any head strap or padding, so you will have to hold it like a pair of binoculars. Obviously, the gear is not completely light-proof, so it works best in dark rooms. Google Cardboard works with both Android and iOS.
2) Samsung Gear VR:
Gear VR is jointly developed by Samsung and Oculus VR. Unlike Google Cardborad, Gear VR works on a very limited number of Samsung smartphones. This is what gives a better and richer experience than Crdboard. It has inbuilt sensors and comes with head straps and proper padding. As soon as the gear is connected to Android device, the interface changes to Oculus UI which has Oculus store containing tons of high-end VR games. There is also an option for Bluetooth connectivity which allows you to go completely hands-free. The headset has enough room for you to wear spectacles.
3) Google Tech C1- Glass VR viewer:
This particular VR headset is advancement over Google Cardboard. It is built on Cardboard's specs and all the apps that work with Cardboard, will work on C1-Glass viewer as well. One of the inbuilt apps is Go4D 2.2 player which can play content from streaming sources. The Go4D World launcher which has three categories: Video/Live, Applications and Games. To use this VR headset, you must install the Google Cardboard Application on your smartphone. Then you can configure your device for Go4D C1-Glass by scanning a QR code on the side of the headset.
4) HTC Vive:
It is one of the most sought-after VR headsets in the market right now, even though it is beyond the budget of many. It has an amazingly high resolution display, with stunningly wide field of view. It comes with a very comprehensive set of sensors for accurate motion and head tracking. But this VR Gear requires a high-end gaming PC instead of a smartphone. It comes with Google's recently launched Tilt Brush application as well. Its store is also pretty rich with tons of games with stunning details and graphics. On the scale of immersion in Virtual Reality, this VR gear score pretty well.
5) Oculus Rift:
It costs a little less that HTC Vive but it is no less than that in terms of display and features. Rift comes with a neat display and inbuilt headphones and a remote control. The complete set contains an XBOX controller and motion tracking IR sensor. The headset contains inbuilt sensors as well. This gear also requires a powerful gaming PC.
6) Microsoft Hololens:
Hololens' design is not like other VR headsets in this list, but it is definitely one of the most ambitious VR headsets in the market right now. It merges Virtual Reality and Augmented Reality to blend real world objects and surfaces with holographic images. It means that you can play minecraft on your kitchen table and visualize the rocky surface of planet Mars in your living room floor. It field of view is 120 degrees along both axis'. It also recognizes gestures and voice commands with the help of Kinect- style technology. It is not required to connect to a gaming PC or a smartphone, since Windows 10 Operating System is already installed into the headset and works on battery. Its Development Edition is currently available for Windows Insider Members exclusively.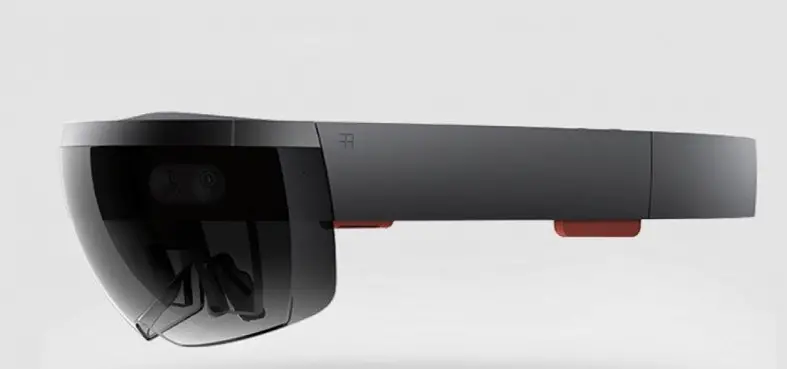 7) Meta 2:
Its design is similar to that of Hololens's helmet like design, but it offers larger field of view than other augmented reality headset available in the market. Its stunning display is 2560×1440 resolution. It also has positional tracking system, which allows you to interact with it using your hand gestures. It has not been officially launched yet and costs around $949.
8) FOVE VR:
This particular headset uses a multitude of technologies from different VR headsets available right now. It contains the best of the bests. It uses HTC Vive's Lighthouse technology to make use of complete room for virtual reality. It is also compatible with Unity, Cryengine, and Unreal game engine. What makes Fove stand out from the rest is its eye-tracking mechanism with the help of an infrared sensor present inside the headset. This provides a new navigation and control mechanism to the user. Not only this, it also uses simulated depth-of-field which takes virtual reality a step closer to actual reality.
9) Avegant Gylph:
Unlike other VR headsets, Gylph is very sleek, small and light weight. Gylph owes it to its display technology which employs an array of micro mirrors which reflect the light directly to the retina of the wearer. It can be used as a headphone and then the screen is pulled down in front of your eyes. The display is 1280×720 resolutions for each eye. Even though it has a very limited field of view, but unlike other VR headsets, motion sickness and fatigue in eyes due to prolonged usage is reduced in Gylph, thanks to micro mirrors.
10) Freefly VR:
Freefly's VR looks a tad dorkier and not-so-sleek as compared to other VR headsets but it packs a punch with its features. It has 42mm lenses and 120 degree field of view. It is compatible with almost all Google Cardboard applications and fits most smartphones in the size range of 4.7 and 6 inches. Apart from head-tracking, this headset comes with a controller known as Glide. It costs around $74.