Top iPad games for kids
IPad has been able to delve and branch out in a remarkable way in several different apps for users of all ages and interests. iPad games for kids under 5 years of age, is an impressive instance of the versatility of iPad apps. This is the reason that iPad apps have become as big an attraction as any other app for the professionals and day to day users. The iPad games for kids under 5, are quite popular among parents for their educational and entertainment value for their kids.
Let's have a look at the topmost iPad games for kids under the age of five years.
Minesweeper is a classic game first popularized by being included in Microsoft Windows. The objective of Minesweeper is to clear a grid filled with hidden mines, using numerical clues to determine which squares are safe to reveal and which contain mines. The game is won when all the safe squares are uncovered while avoiding the hidden mines. For kids, Minesweeper offers a fun and engaging way to develop critical thinking skills, pattern recognition, and logical reasoning, making it an educational tool as well as an entertaining game.
One of the most famous iPad games for kids under 5, is Parenting's Birthday Party Playtime. This game is among the latest offers from Toca Boca and Parenting. it is designed in such a fashion that it provides your kids with a chance to have a virtual birthday experience by gathering around the phone and sharing the birthday cake and a lot more.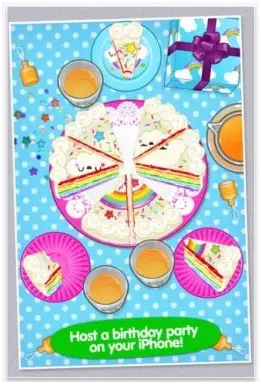 Intro to Math, by Montessorium is another attractive which is designed to entertain and educate the children of ages from 2 to 5. A striking feature of the game is, it captures the attention of the kids and Along with being a source of entertainment, it also aims at teaching basic math concepts by having simple sorting puzzles and also number drawing games.
Among the topmost iPad games for kids, Pictureka is a nice addition which is designed keeping in mind the mental capabilities of kids of 3 years and above. It is a find-the-hidden-object game. It manages to offer fun with twists as the players must find out and locate the objects which fit a specific theme.
Shape Builder, for ages 2 to 5, is all about drag-and-drop jigsaw puzzles and illustrations. When it comes to having a sense of being rewarded, this game is almost perfect in that respect. The child gets a reward at the completion of each puzzle. It is a nice app that helps younger kids build vocabulary.
Physics-based puzzle game, Bubble Ball, does have its own attraction and utility for the kids between 3 and 5 years of age. The kids who have a tendency to like puzzle games are bound to love this one also. It is simple and has fun graphics to be a perfect combination of entertainment and mental exercise.
One of the most intriguing iPad games for kids is Balloonimals. The reason for its being intriguing and unique is, the kid is supposed to blow into the phone and the balloons will blow up. Simultaneously, when the phone is shaken, the balloons take the shape of animals.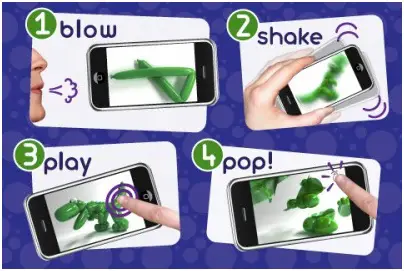 Angry Birds Space HD is a nice iPad game for kids. This game gives a chance to children to explore NASA vehicles and have an idea about Mars exploration and NASA missions. The game has been designed in the simplest possible ways in order to entertain and educate kids just under the age of 5. The following screenshot gives you an idea of the game interface.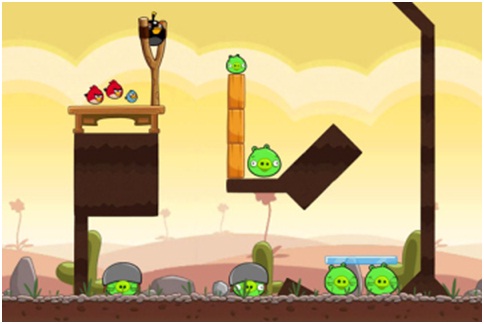 Among the iPad games for kids, Where's My Perry? is yet another app which makes kids learn how to handle physics puzzles and complete a mission by advancing and going through different stages,
finally getting to the headquarters.
Cut the Rope is a simple iPod game for kids especially between four and five years of age. It is a simple game which has characters like a little monster. The player has to swipe fingers across the screen to the rope that candy is attached with and swinging from. The game has different levels and each level has its own attractive features like bubbles, spiders, spikes and magic hats.
When it comes to having a beautiful tale for kids, Bedtime Bunny Tales: Tortoise and the Hare HD has no match. It has been created to offer a classic experience to kids. The game has beautiful illustrations and sound effects.
Make Me Smile app, is fantastic in the sense that the kid is supposed to tap on the gloomy and scared monsters and make them smile and laugh. The game is fun for kids as it offers light entertainment.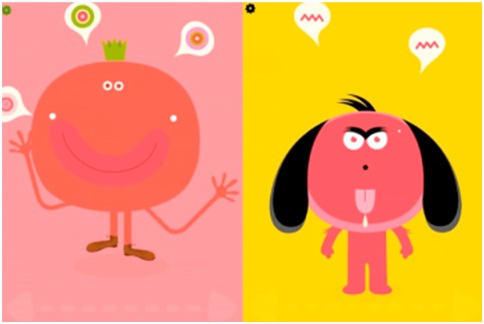 As far as the top ranking iPad games for kids are concerned, Juno's Piano is among the sweetest and cutest. A kid can be introduced to piano through this game. The kids can follow Juno as she plays a few notes before the kids do and then the kids can follow her. All this results in becoming a nice fun game for the kids under 5 years of age.