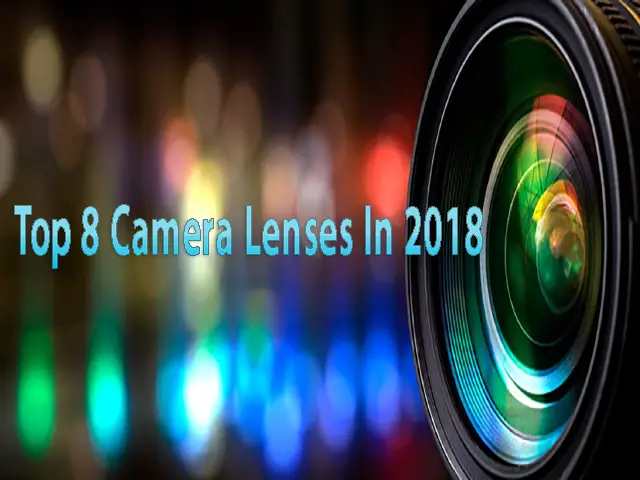 There are different types of camera lenses we need to know about before buying. Firstly, we must figure it out, which lens is compatible with the camera. The most important specifications are focal length entitled in millimeters, while range indicates the zoom lens. But human eye can see a focal length of 30-50 mm on a camera. Let us see the best lenses on DSLR cameras:
Canon EF 50mm with f/1.8 STM lenses:
Canon Ef 50mm f/1.8 STM is compatible with a DSLR camera with a focal length of 50mm and maximum opening of f/1.8. APS -c camera having the focal length of 80mm. Silent autofocus for stills and video, it also has a smooth stepping motor.It's the best camera lens for shooting video or photography, and its cost is affordable.


Nikon with Auto Focus-S DX NIKKOR 50mm of f/1.8G lens:
It can use for photography or anything from portraits, just having a Nikon DSLR camera. It is very useful and good option for beginners and intermediate DSLR photographers. Photos taken with these lenses come out with sharp, even when the light is dim. It has a minimum focal length of 1.48 feet so that we can see objects closely. For that, we need a macro lens have better visuality.


Tamron with Auto Focus 70-300mm of f/4-5.6:
These lenses are the most versatile of DSLR lens, with a vast range of 40-200mm. A lens having 70-300mm use for shooting nature, wildlife, sports, and photography. Using a macro lens, images will come out sharp and highly focused. Captures tiny images like insects, and flowers. Versions like Tamron are also available in Nikon, Canon, Konica Minolta DSLRs, and Sony.


Sigma with Auto Focus 24-105mm of F4.0 DG OS HSM lenses:
A lens having specifications like the Sigma 24-105mm F4 zoom have a great combination of image quality and range. The ratio of zoom quality is higher than expected. The minimum focal length is 17 inches, and maximum focal length makes the image good. Sigma can connect to USB, which allows the lens to connect to the computer.

Canon with Auto Focus 55-250mm of F4-5.6 IS STM lenses:
It's the best lens find in a telephoto lens, having the maximum focal length of 55-250mm and it is good at close-ups with a distance of 2.8 ft. It can help from compensating and shaking from camera who have trouble while holding it. It has autofocus technology with zoom length adjustments.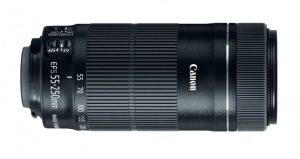 Sigma with Auto Focus of 10-20mm of f/3.5 EX DC HSM lenses:
Sigma is one of the topmost lenses manufactures in the industry and in the world. It has a focal length of 10-20mm, it will deliver a huge depth of capturing large rooms, buildings, and fields. These use in shooting landscapes, architecture, and interiors. Versions of sigma can see in Canon, Nikon, and Sony DSLR cameras.


Tamron with Auto Focus 70-300mm of f/4.0-5.6 lens:
It is one of the first Tamron lenses used in Nikon to ultrasonic silent drive, which enables fast focusing. That means it is capable of capturing video during races, sports, and moving objects. It has a high focal length, which allows the photographer to take the shots in perfect.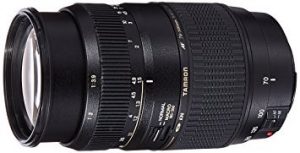 Tokina with Auto Focus 11-16mm of f/2.8 AT-X116 lenses:
It is one of the fastest ultra wide lenses available in Tokina 11-16mm f/2.8 AT-X116. There is a lack of built-in optical image, but we can't miss the feature of f/2.8 having a high focal length in Tokina. It can zoom at the edges of the frames, weighing 1.2 pounds only. Tokina is lightweight and easy to carry anywhere around the world.