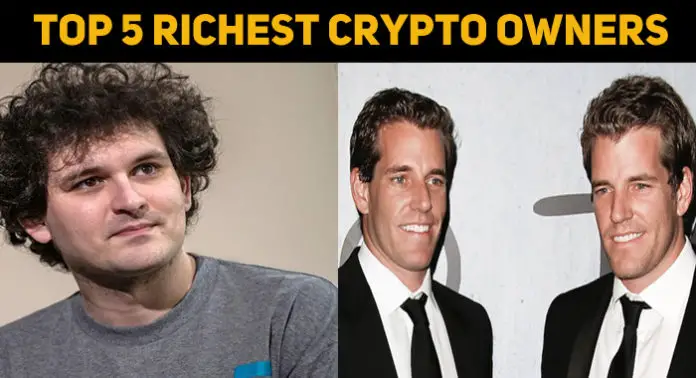 A lot of people hope to get rich overnight by buying crypto. However, not all of them do. As the old crypto joke says, to make a million through crypto, invest two million.
Yet, we want to talk about people who indeed raised significant capital on cryptocurrencies. There's no denying that they invested a lot, but the point is that they made so much more than they initially spent. Please welcome, the top 5 largest crypto owners in the world!
Sam Bankman-Fried
Net worth: $8.7 billion
The largest crypto billionaire to date is quite an extraordinary person. He claims to sleep only four hours a day on a bean bag chair, donates billions to charity, eats only vegan food, and advocates effective altruism. In other words, he is everything but a crypto believer.
He was born in 1992 in California in a family of two Stanford Law School professors. Sam Bankman-Fried is an MIT graduate and former member of the Epsilon Theta fraternity. Later, the 29-year old entrepreneur co-founded the crypto derivatives exchange FTX in 2019 and quantitative trading firm Alameda Research. Sam had a great deal of media exposure in 2020 when he donated $5 million to a political committee that supported Joe Biden's presidential campaign. After attending one of the crypto conferences in China, Sam decided to move to this country.
After only two years of functioning his new companies, these enterprises experienced a huge rush in popularity. Bankman-Fried was acknowledged in the Forbes 30 Under 30 list in 2021. Journalists keep asking about his success and how he achieved it, but Sam prefers to stay low-key and not expose too many details about his business. Yet, FTX exchange does overperform competition in some areas. For example, they accept 11 fiat currencies in different regions, which is much more than most competitors offer.
The Winklevoss Brothers
Net worth: $6 billion
Cameron and Tyler Winklevoss are definitely some of the most prominent crypto celebs. They became famous after the release of the film about social media, based on real events. However, after they sued the Facebook owner Mark Zuckerberg for $65 million compensation, they managed to turn that money into $6 billion total net worth.
The former Olympic rowers established a crypto exchange called Gemini in 2014. But even before that, the siblings began investing in bitcoin. There was no intricate trading strategy, simple holding like everyone else does. Obviously, with the bitcoin growth over the years, so did the capital of the Winklevoss brothers. Not so long time ago, they also purchased the NFT auction platform Nifty Gateway. Hopefully, with their different ideas, they will act faster and more efficiently than in the times of Facebook's inception.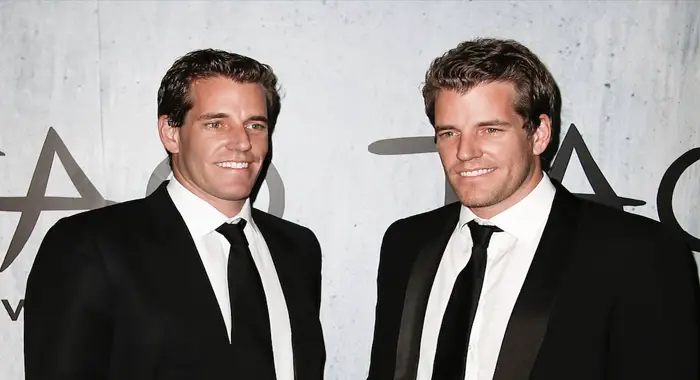 Brian Armstrong
Net worth: $6.5 billion
Another crypto billionaire goes with another famous crypto name that every crypto newcomer and believer should know. Yes, Brian Armstrong is the CEO and co-founder of the crypto exchange Coinbase. This digital asset marketplace is one of the largest in the world. No wonder that they felt confident enough to place their stocks at NASDAQ without even the funding round that usually precedes such listings.
Over the past year, when crypto generally came back to life worldwide and amid the COVID-19 pandemic, Brian increased his capital more than six-fold. Coinbase is headquartered in the US and remains the leading American exchange with more than $1 billion in revenues per annum. Indeed, most US users don't have to wonder where to purchase Tron coin online.
Chris Larsen
Net worth: $3.4 billion
An experienced entrepreneur in the financial area, Larsen is the person who created the famous Ripple company. Analysts calculated that his fortune grew by $800 million last year. Chris also owns over 3 billion XRPs and a 17% stake in Ripple Labs.
Though the Ripple price doesn't show its biggest historical value right now, the price has begun showing positive dynamics, despite the ongoing court battle between Ripple and SEC. Chris Larsen was also a founder and CEO of other successful Silicon Valley startups like E-Loan and Prosper Marketplace. He had been working in these companies for some time but then sold them and made quite a good profit, which led him to have the financial ability and extensive experience for establishing Ripple Labs.
Although many blockchains are flourishing one after another these days, Ripple was a pioneer in its field. It was the first blockchain conceptually different from others that mainly offered crypto as a means of payment and were interested in pumping prices per unit. Ripple went another way around and offered a cheap token and infrastructure that processes millions of transactions per second. For the most part, this infrastructure was meant to benefit interbank communication. However, Ripple took the crypto world by storm, contributing to the blockchain's popularity in the b2b segment. As a result, many banks indeed integrated Ripple infrastructure, and ordinary believers hope that things turn out well in the court case.
Michael Saylor
Net worth: $2.3 billion
Michel Saylor doesn't need an introduction in the crypto space. A firm bitcoin believer has been buying the oldest cryptocurrency even when the market experienced breathtaking corrections. Rumors say that Saylor is the secret person who helped Elon Musk to convert some percentage of Tesla's capital into bitcoin. Their conversation about buying large amounts of BTC was public on Twitter, and Elon was surprised because he didn't even think it was possible. Perhaps, he took Saylor's advice.
The MicroStrategy CEO made a good fortune before the dot-com bubble and blew it on its peak. At first, his large investments into bitcoin seemed risky, but Michael proved himself right when the coin started its recent relentless growth.
Of course, there are more than just five large crypto owners. Yet, the guys described in this article are prominent figures in the crypto space that can also potentially affect its trends. So watch them, and maybe you will raise a crypto fortune, too!