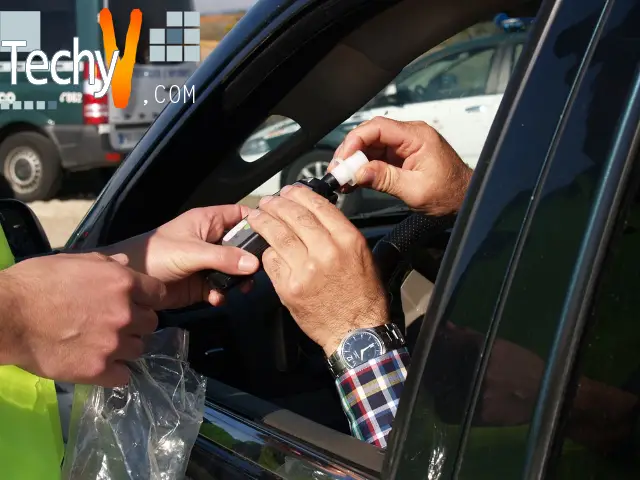 Driving is probably one of the most fun activities you could do if you enjoy that sort of thing. But it's also a responsibility that you should bear with caution. A car is as dangerous a tool as a gun, and it can even inflict more damage than one if put in the wrong hands. One of the most dangerous things you could do is driving while under the influence of alcohol. It's quite a reckless thing to do and it puts not only your life at danger but also the lives of others who might be unfortunate enough to get in your way. It's also a serious violation in the eyes of the law, one that can see you spending some jail time. If stopped by the police, you most probably will be subjected to a breathalyzer to determine the blood alcohol content (BAC) in your system.
Fortunately, like pretty much everything else out there, there are apps that work as breathalyzer so that you could check to see if you're doing something illegal or not and if you should drive or not. This list, in particular, is going to go over the top 3 breathalyzer apps that have been reviewed by top Denver DUI attorney who has plenty of experience in the field.
1- BACtrack
BACtrack is one of the rather famous breathalyzer apps out there, and it's manufactured by a company with the same name. The great thing about this app is the fact that it connects to a portable breathalyzer via Bluetooth, which means it can actually give a pretty accurate estimate to what your blood alcohol content is at the moment. You naturally need to download the app on your phone, and after that, it's pretty self-explanatory on how things work. You just blow into the device, and the readings would pop up on your phone so you could learn your percentage. You'll find that some apps actually give extra details not just the blood alcohol content, which are relevant. So, it's always good if you could find one that gives you the most details.
2- IntelliDrink
This is a different type of breathalyzer applications because you don't really blow into a device to get a reading on your BAC. Instead, this app, among others, uses calculations to come up with a relatively acceptable estimate of the alcohol in your system. You basically input the number of drinks you've had and their kind, and the app uses complex algorithms to come up with the BAC in your body. This is important because you should be able to calculate the percentage of alcohol in your blood, which would tell you if you'll be needing a DUI attorney or not in case the police stop you. There is a maximum BAC allowed, under which you can actually drive. If you do exceed that percentage, however, you'd be subject to legal action by law enforcement and might be subject to fines or jail.
3- Breathalyzer Cautoh
Breathalyzer Cautoh is another app that relies on calculations and algorithms to give you an uneven estimate of the BAC. The app uses several factors and takes them into consideration to reach an estimate of the ratio of alcohol in your body. You input data like your age, sex, weight, and the drinks you had, and the app uses formulas and calculations to give you the final result. They even have some cool options like a list of restaurants where you can wait for your BAC to go down. They also offer the option of booking cabs or hailing drivers so you could go home safely without having to worry about whether or not you're liable to legal action, or worse having an accident.
Exercise caution
It's a generally good idea to exercise caution even while using these apps. You'll find that most developers have a disclaimer in the place where they tell users that their own apps don't give a 100% accurate estimate like the breathalyzers that the police uses if you're ever stopped. This means that you shouldn't drink and go drive based on the estimates given to you by a mobile application. These things would not hold in court and the only accepted numbers would be those found through a police breathalyzer. In short, while these apps have been reviewed by top Denver DUI attorneys and could give you an idea on the BAC, you still shouldn't rely on just them.
Generally, it is not a decent idea to drink and drive, because you'll be putting your life in danger, and even worse, the lives of others as well. Nobody is saying you shouldn't consume alcohol, but you should do so responsibly and in a way that would not jeopardize lives. Drink all the beer you want, but don't go drive home after that. Take a cab or have a friend pick you up. You'll thank yourself for it in the next morning.