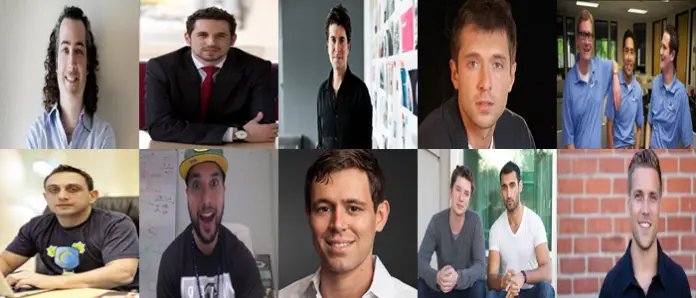 We've all heard about the likes of Mark Zuckerberg, Marissa Meyer, and Jack Dorsey as being some of the youngest CEO of a company but the list doesn't end there. The world is changing, new technology and startups are coming up every day which is making way for younger people at the helm of their companies. They are not just earning a huge amount of money, but they are very efficiently managing the corporation.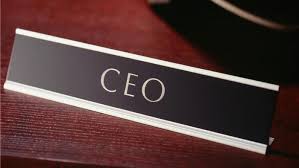 Here is the list of 10 of the youngest CEOs of Tech Companies at this time.
1. John Arrow, 28, Mutual Mobile
John Arrow, along with four of his friends from the University of Texas first created an app called HangTime which was labelled "the dumbest app of all time" but was still very popular. Their second venture was the company Mutual Mobile which specializes in making branded apps for selected business.
2. Aaron Bell, 37, AdRoll
Featured in the Forbes list of the Most Promising CEOs under the age of 35, Bell has been in the industry since the age of 15 when he started working as a developer for Microsoft. He left to start his own company AdRoll in 2007 which provides retargeting software to clients like online marketers.
3. Amit Y. Kleinberger, 36, Menchie's Frozen Yogurt
Interested in business since he was a little kid, Amit started out in the Israeli Defense Forces at the age of 18 and stayed there for three years. Now he runs over 370 self-served stores of frozen yogurt all over America, with the headquarters at Encino. He joined the company in 2008 as CEO.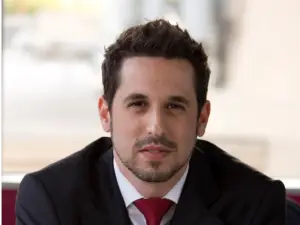 4. Anthony Casalena, 34, Squarespace
Squarespace is an online platform which lets a user create and manage their websites and blogs. It is also a hosting service and also registers domain names under it. The visionary youngster created this company back in 2004 after taking a loan of $20,000 from his father.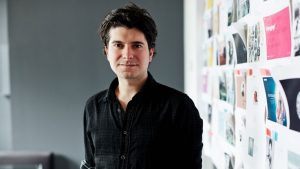 5. Ben Lerer, 34, Thrillist
For some people, being the son of the popular Huffington Post co-founder would be enough to live a happy life. But not for Ben. He didn't follow his father Ken's footsteps and decided to make it in the world on his own by founding Thrillist in 2005. The company provides online city guides for places like New York City, San Francisco, and Miami.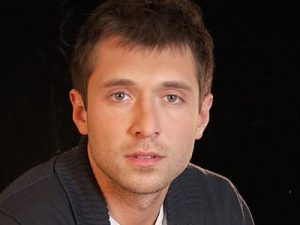 6. David Allerby, 36, 24hr HomeCare
24hr Homecare, as the name suggests, provides aid and assistance for seniors, children and other patients with development disabilities in the comfort of their home without them worrying about going to the hospital.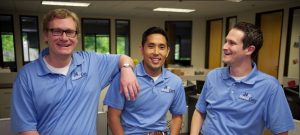 7. Mateen Aini, 35, Plyfe
Mateen cofounded Plyfe in 2011. The idea behind it was to help corporations know what their consumers wanted by creating interacting, fun and prize based online marketing campaigns. The users are rewarded with points which can get them vacations, concert tickets, and many other rewards.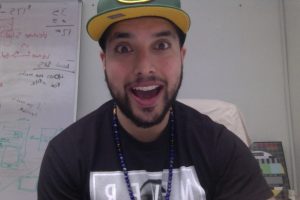 8. Liam Don and Sam Chaudhary, 30, ClassDojo
ClassDojo is a software firm which aims to create better classroom behavior by allowing teachers to track it and making improvements in it. They overcame a lot of difficulties from leaving their native country England to sharing a one bedroom apartment for a long time.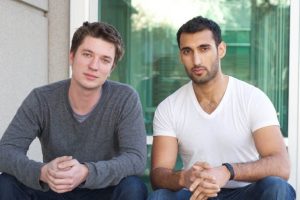 9. Sean Kelly, 33, Human Healthy Vending
Although he cofounded Human Healthy Vending in 2008, he was well known before that as a National Snowboarding Champion. Human Healthy Vending is a chain of vending machines which provide healthy foods instead of chips and cold drinks.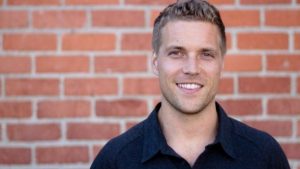 10. David Gorodyansky, 34, AnchorFree
AnchorFree is a virtual private network or VPN as they are commonly known which deals in hiding the web-surfing data of a user so that they are safe from hackers and other online crimes. He managed to accumulate fifty-two million dollars from Goldman Sachs in 2012.