1. JawBone UP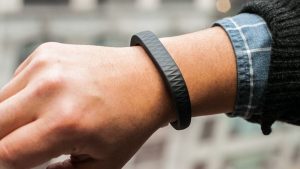 It is one of popular fitness brand that allows the user to understand their moves, sleep cycles and help them to eat better. This fitness brand is paired with an application that shows the movements and sleeps details from the UP or UP24 band and gives insights, set challenges for us and create milestones. You can share achievements with your friends through the UP app.
2. Samsung Gear 2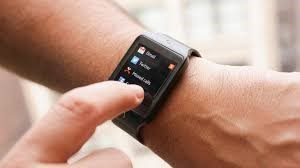 The Samsung Gear two smartwatch sports a slim body i.e. 1.6 inches and has a screen resolution of 320×320 pixel with Super AMOLED display. But the devices work only with Samsung smartphone owners, as it can be paired only with few selected Samsung Galaxy smartphone. With Gear 2 one can take calls while driving. It also gives the notification of emails and messages. It is powered by the dual-core processor of 1GHz and runs on Tizen.
3. Fitbit Flex
It is a cute flexible band that turns your daily workout into the game that takes into account your daily routine. It helps to stay fit even if don't go out for a workout in a gym. It drags off you from always getting comfortable to being healthy. It is available in different attractive colors.
4. NuMetrex Fabric Chest Strap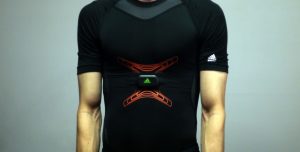 It is chest strap that monitors heart rate and has heart sensing fabric technology and second skin fit. This device consists of soft band and heart rate sensor that is knitted into fabric. When one breathes the stretch fabric moves. In the front of the strap, a little transmitter is attached. It can be used with smartphones; sports watch that monitors heart rate and with cardio equipment.
5. Google Glass
It is a wearable eye gear that created most buzz in the wearable market. It displays the information in hand free format. The device communicates with the internet through voice commands. As soon as you wear this glass, you can have insights of everything, to be precise google search. It has a small LCD display in front of your eyes, enabled with both voice and touch on the frame. You can share, make calls and also surf the internet.
6. GoQii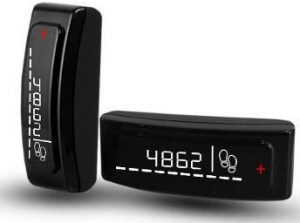 This is fitness tracker device with a lifestyle coaching that takes you to a healthier lifestyle. It has a touch OLED display with a 360 motor sensor which measures your activity and sleeps quality. It also has a Bluetooth 4.0 and gives you back up for 4 to 5 days on a single charge. It features some world experts that analyze the data such as gender, weight, height, etc. it is fitness band that guides and push you to work out.
7. Get Active Slim

It is a trendy, sleek designed device that measures distance traveled, calorie burnt, daily steps taken, activity breaks up in, active time and sleep tracking. It is equipped with 3D accelerometer sensor and a LED screen. It can be synced online via USB cable and store data for 15 days.
8. LECHAL GPS shoes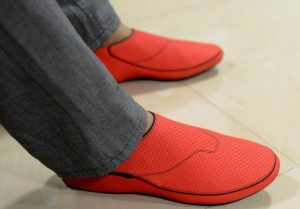 It is Bluetooth connected shoes that notify the user of which direction to take by using haptic feedback. You can either buy it as a set of shoes or set of insoles. This shoe uses GPS app to determine the direction and guide the user, which side to move by sending a mild vibration on the left or right shoe.it also works as a fitness tracker.
9. Fing Ring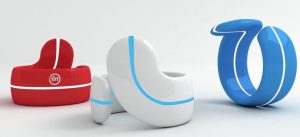 It is an innovative device that is controlled by gestures. It controls any smart device by moving one's fingers or thumb. It helps in switching the device by tapping on the finger while wearing on the thumb. It is very useful for playing games, business presentation, etc. it has Bluetooth and can share files and images.
10. SPotnsave Wristband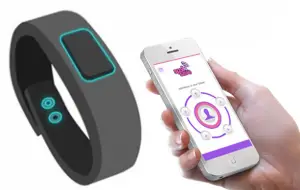 This wristband lets us send SOSs to our dear ones when we are in trouble. It activated SPotnsave emergency alert without touching your phone. You just to install the SPotnsave app on your Android smartphone, pair it with this wristband through Bluetooth and can choose up to four guardians. For the activation of an emergency button, you just have to press a button present on the wristband twice. This app sends an SMS every 2 minutes to your chosen guardian for their help and gives your location coordinates.