Nowadays, 2 GB per day is not enough. Mobile apps have started to hunt data and are updating their versions, mainly social media apps like Instagram and Facebook consume more data. When you scroll Instagram for one hour, congratulations! You have exhausted 2 GB of data successfully. You can use the data, but why should you let it be wasted? Because you are paying a lot of money for the recharge. Here are the top 10 ways to decrease data consumption on mobile.
1. Limit Data
Limiting your monthly data is an excellent way to reduce the surplus consumption of data. You can set a data limit for a month. And you can also set to disconnect the data automatically when the limit is reached. You can do this in settings. Go to settings and click on data usage. Now go to the billing cycle and tap data limit and billing cycle. Set the data limit.
2. Switch To WiFi
If you need more data, you can't survive by using only mobile data. We can get only 2-3 GB per day approximately. If you feel that the data is not enough, you can switch to WiFi. There are numerous data plans available for WiFi. Opt for the one which you think is the best.
3. Background Apps
We may have a lot of apps on our phones. But only use some apps frequently. Most of the apps are untouched. But those apps will run in the background and consume a lot of data. You can stop it from settings. Click on data usage. Now you can get all the data consumption details of every app. Foreground data is the data consumed when you are using the app. Background data will help to keep updated even if the phone is off. You can restrict the background data by tapping the restrict background data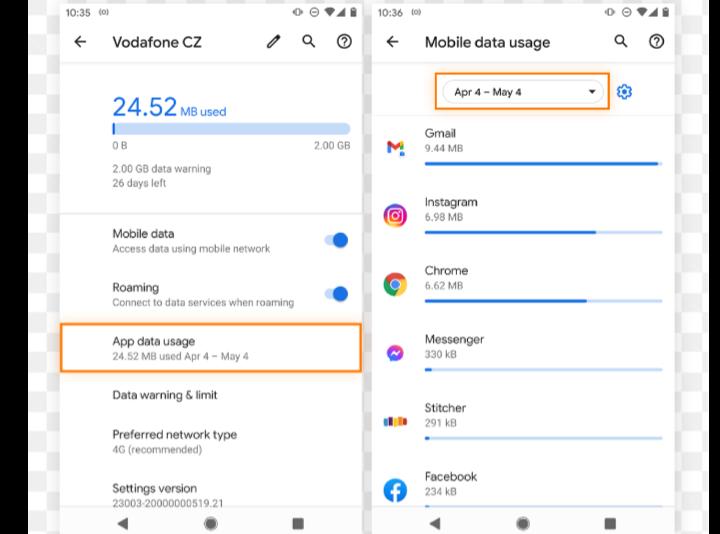 4. Data Compression In Chrome
Chrome is a widely used browser worldwide. We search everything using chrome. So we lose more data here. But chrome has an in-built feature of data compression to save the data. If it is turned on, all your traffic will be passed through Google's proxy. Your data will be compressed before reaching your phone. So the data consumption is lowered, and you can get your results fast. To enable this feature, press the three dots on the upper right corner and go to settings, tap on data saver, and turn it on.
5. Limit Streaming Service Use
Most streaming videos, music, and high-quality images will take a lot of data. So try to download them using Wi-Fi and not with mobile data. Even if you stream using mobile data, you could decrease the streaming quality. If you are watching YouTube, try to watch with low resolution to reduce data consumption. You can also use the data saver available in many apps like YouTube and Netflix.
6. Turn Off Google Account Sync
The Account Sync from Google is a life-saving feature. But it consumes more data from some apps like Facebook. The Sync is done automatically by default. If you don't need all the apps synced, you can change them in settings. Tap on Accounts. If you have multiple accounts on your phone, tap on the one where you want to make changes. Now click on the account sync, and disable the sync for apps you wish.
7. Use Google Maps Offline
We use Google maps whenever we don't know the route. Do you know you can use them even in offline mode? Yes, you can by caching it. After downloading the map, you can navigate offline using the GPS. This tip can save both time and data. It comes in handy when you want to find the route, but you don't have proper network coverage.
8. PlayStore
App updates help you to enjoy bug-fixed and featured apps. But note that this also consumes your data. Don't let the apps get updated automatically, as your data will be killed. Go to PlayStore and click your profile on the right-side corner. There you can find the option, Network Preferences. Set the auto-update to Over Wi-Fi only. And also, set the auto-play videos to Over Wi-Fi only. You can also set it to ask me every time. It prevents unnecessary updates.
9. Safari's Reading List
If Safari is your browser, it offers an excellent way to reduce your data consumption. You can download the pages when you are using Wi-Fi and then view them offline. You can do this by adding the pages to the reading list. It is simple to do. Just tap on the share and click add to the reading list. That's it!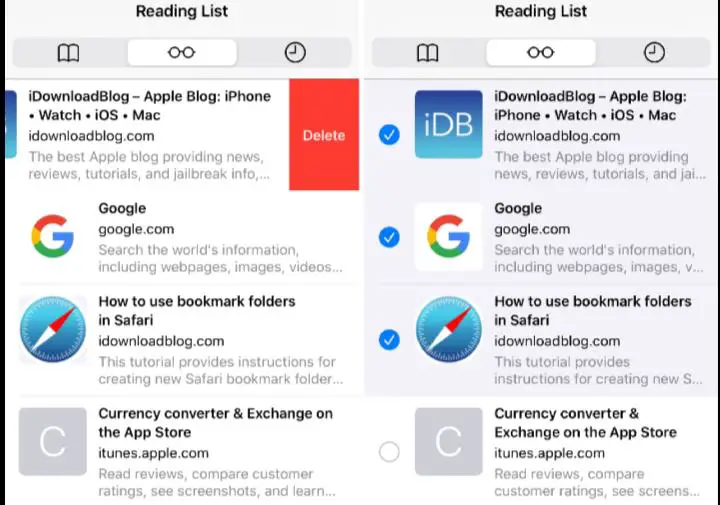 10. Data Saver
If you feel your data consumption is high even after trying the tips in the list, there is still a choice. Android has a data saver feature by default. You can reduce the whole data consumption with this option. You can find this option in Settings.