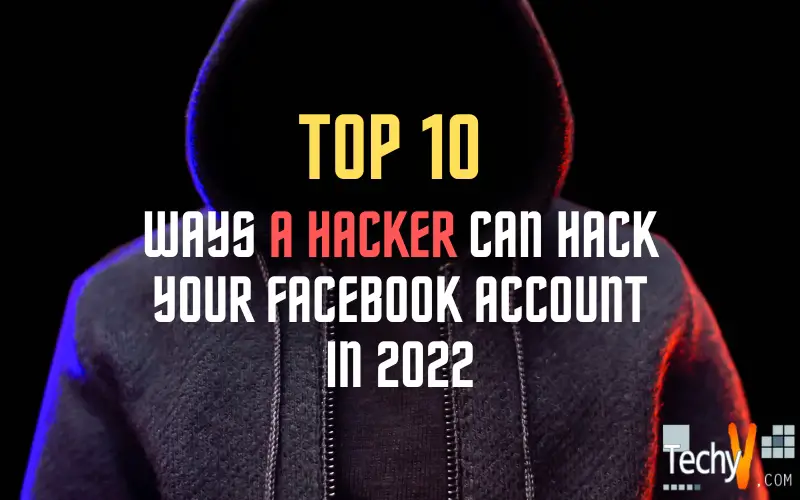 No matter how much privacy you use your lFacebook account, it can get hacked by any means with ease because your account is a very useful commodity for hackers. Despite being privacy or security, they can access your personal information, including your name, location, personal details, whom you talk with, and other things. You might be thinking about how these online criminals do that, so here are the 10 ways they can hack your account. This article makes you aware of taking appropriate action and having knowledge. So that you can take appropriate actions when needed. 
1. Phishing
It is a scam in which these online criminals create a Facebook login page that looks exactly like the original one so that you cannot suspect it. People easily fall into this trap because it is impossible to tell whether a page is genuine or not. They send bogus emails to Facebook users requesting that they log in for various reasons. Users then click the link in the email, redirecting them to the bogus Facebook login page. After entering their credentials, all data, including usernames and passwords, is sent to the hacker's email address. This is the simplest method for gaining access to someone's account.

2. Login Information
Make sure your passwords are at least eight characters long and contain letters and numbers. Single words, and even long words, are far too simple to guess. If someone obtains your login information, he will access your account whenever he wants. Don't leave your Facebook account logged in on a public or shared computer. Your account could be hijacked by anyone. Please don't give your Facebook password to anyone or leave it lying around.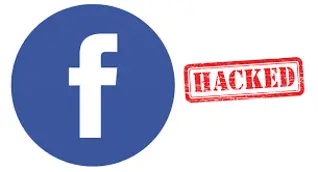 3. Stored Passwords
Because most people are terrible at remembering passwords, they rely on password managers to store them. However, if hackers gain access to your password manager, they will easily enter your Facebook account. They can also access your other passwords, exposing your other social media accounts and credit cards. Instead, use other methods- try to write them down.
4. Rogue Applications And Infected Links
The majority of apps ask for access to your Facebook accounts. Regrettably, not all apps are exactly what they claim to be. To post, rogue apps request access to your Facebook account. If you grant them access, they will be able to post spam on your account or your friends' walls, as well as send messages through Facebook's private message system or instant messenger. Some malicious apps and links can even infect your computer with malware, such as the Koobface worm, which installed malware on your system and uses your account to post spam. Use caution when clicking links on Facebook, and don't give any application too much access.

5. Keylogging
This procedure employs a type of malware that records everything a user types. Hackers use this information to access Facebook accounts, bank accounts, and other personal accounts. The fact that keylogging is almost imperceptible is what makes it so dangerous. Even the most experienced tech users can have keylogging malware on their devices without realizing it. So hackers use keylogging illegally to collect people's data.

6. Man In The Middle 
When a user unknowingly connects to a fake WiFi connection, a man-in-the-middle attack may occur. This is yet another method that hackers can use to gain Facebook accounts. Most of the time, you won't be able to tell which WiFi is genuine or not because it's public, and it's normal for it to take you to a login page where you have to enter your email address and a password before being granted internet access. Again, the attacker has recorded this information and can test these login credentials on other social media platforms without your knowledge. Be aware and do not connect to every open wifi.

7. Brute Force Attacks
Brute-force hackers test password combinations using both manual and automated methods. To guess passwords, attackers use a variety of string-generating apps. Surprisingly, people are now assisting hackers in this process. NordPass recently published the top 200 passwords for 2020, and 73% of them are ridiculously simple to guess. A password's complexity increases its vulnerability to a brute-force attack. Maintain a strong password that is uncommon and difficult to guess also, use two-factor authentication.

8. Email
Email is the simplest thing to create; if you forget one, you can make another. But did you know that your email addresses, particularly those associated with your social media accounts, are extremely valuable? If the email address associated with your Facebook account is compromised, you may lose control of it, so protect it carefully.
9. Faulty Links and Spyware
Hackers can also install spyware on your computer using dedicated links and apps. Such spyware can then gain access to your Facebook account and act on your behalf without your knowledge. Infected links and apps can carry out hacker-created commands. It is simple to avoid this attack. Allowing untrusted apps to read your Facebook data goes a long way toward helping you stop it. Never click on a suspicious link, and stay away from untrusted apps, which can introduce malware into your computer and disrupt Facebook.

10. Carelessness
Logging into your Facebook account from a public network or a shared computer can jeopardize your account. So, when it comes to social media, never be careless. When using shared computers, it's easy to forget to log out. Hackers have an opportunity to steal your Facebook account because they can obtain personal information about you from your logged-in account. Never put your trust in anyone and be wary at all times.