iPhone 7 plus:
This latest addition to the Apple iPhone series, iPhone 7 plus is now IP67 certified which makes it water and dust resistant. In a real sense, it can withstand up to one meter for nearly 30 minutes. This makes you carefree while enjoying the rain or in the beach party. It is one of the best smartphones to buy in the market, But it is costly, priced over 70,000 and above. This phone features best cameras among the other smartphones available in the market. It gives fast and speedy processing, well the credit goes to Apple SoC and Apple's vertically integrated iOS.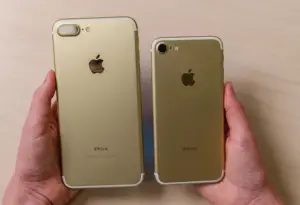 Apple iPhone7:
It is the junior version of Apple iPhone 7 plus that don't have the dual camera setup. The phone is also IP67certified as Apple iPhone 7 plus. It belongs expensive smartphone category. Apple iPhone 7 is one of the fastest phones on the market and uses the powerful Apple a10 chips. The single-camera of Apple iPhone 7 might give you the same experience as Apple iPhone 7 plus, however, is best among its other competitors.
Samsung Galaxy S7 edge:
If iPhone is out of your range, then Samsung Galaxy S7 edge, is the best Android powered alternative that can withstand the rainwater.  Samsung is one among the few companies that offer IP68 certification on their flagship devices. Hence it is dustproof and provides water resistant up to 1.5 m for 30 min. The Samsung Galaxy s7 edge is powered by an Exynos 8890 SoC making it powerful enough to handle every kind of app without sweating. However what I liked best about the phone that steals the heart is dual curved edge display.
Samsung Galaxys7:
Samsung Galaxy s7 features a flat screen, or we can say it is flat screen version of S7 Edge. This smartphone is dust proof and water protected and is more compact. It is powered by the same processor as Galaxy s7 edge but has a better battery life. It also delivers the best performance.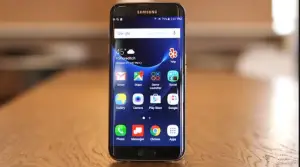 HTC desire eye:
Known for one of the good selfie phones. HTC desire eye is one that offers IPX7 certification in every good budget. It can withstand in water up to 1 meter for 30 min and also dust proof. The phone is powered by Snapdragon 801 SoC and offers 13 MP front cameras.
Sony Experia XZ:
Sony Experia XZ is IP68 CERTIFIED, thus offering water resistant potentiality. The phone rocks with Qualcomm Snapdragon 820 SoC and also is a powerful device like the Samsung Galaxy s7 edge.
Moto G4 plus:
If you are looking for a phone that offers a good camera on a budget, then Moto G4 plus is must have. It offers 16 MP rear camera with price range 15k.it has nano coating which makes it water coating but not submersible completely in water, thus can survive in a brisk walk in the rain. It is a decent phone and has Snapdragon 617 Soc as its processor.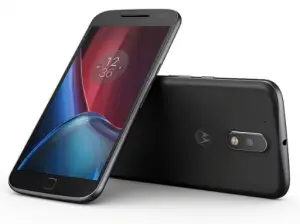 Sony Xperia M4 Aqua:
This flagship device by Sony is dust light and waterproof. The phone is IP65/68 certified and withstand in water up to 10 min in 1.5 meters.
Nexus 6:
It is another smartphone made by the Motorola that is water resistant. It was launched in the month of October last year, and you buy it for 20,000 rupees through online.
Moto X play:
It was launched in September at 18,988 by the Motorola. It is a waterproof smartphone that has a water repellent Nano coating protecting from the splashes and water spills.