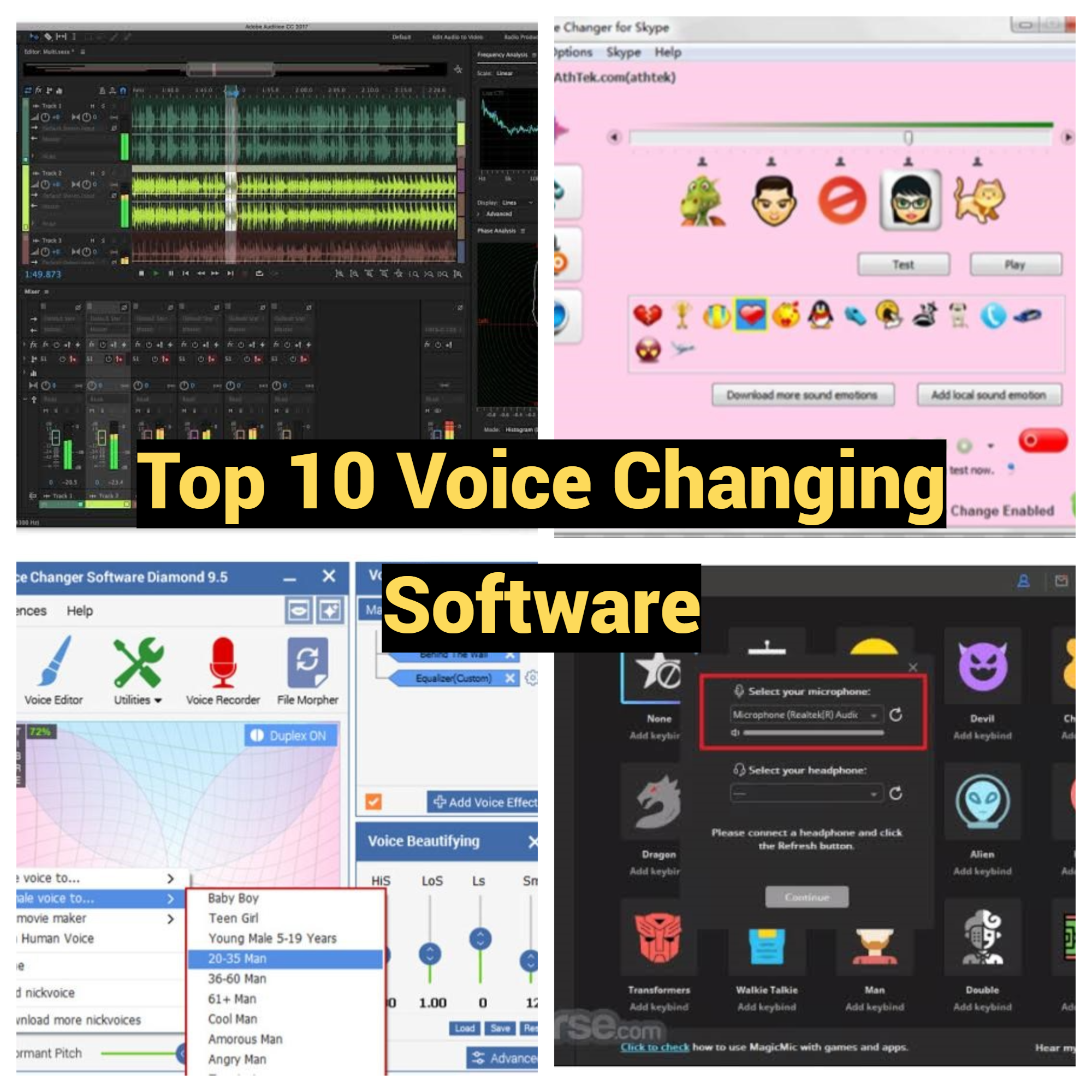 When we are bored and want to have fun with friends we do prank calls. If we are good at mimicry, we will speak like someone else or use any other apps to speak like someone. The voice-changing technology has many other applications too. For example, it is used to catch a thief by talking like his wife on the phone. We cannot forget the app Talking Tom because it had wonderful voice-changing features. Here are the top 10 Voice changing software, you must give a try.
10. AthTek Skype Voice Changer
This skype voice changer is a simple one with all the basic features. Before applying each effect, you can record and playback to hear them know how the effect sounds. Besides changing the pitch you can also play with emotions. You can whistle, yawn, and also add background noises like the buzzing sound of a honey bee.
9. Voice Meeter
Voice meeter is the best and most powerful software for professional use. You can mix audio from multiple sources and files. You can mix your voice with games, different kinds of sounds, and other types. If you are a beginner, it is recommended to look for other apps, as it is a professional tools and difficult to learn and start.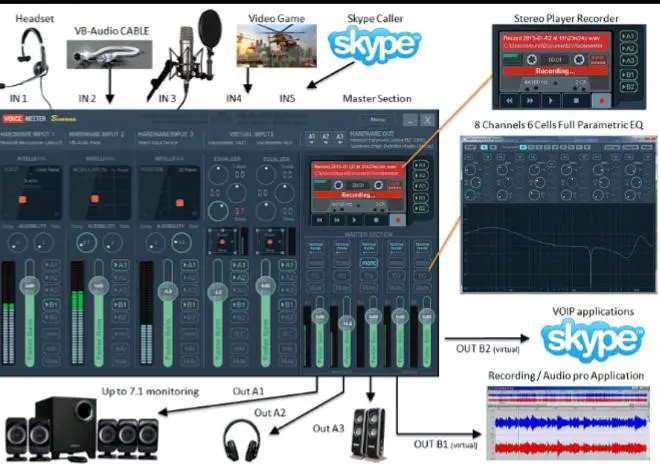 8. Masqvox Voice Changer
If you are a skype user, then this is for you. You can change your voice while chatting with someone on Skype. You can completely change voice or audio into high-pitched sounds. The best thing about this software is the interface. It is very neat and organized perfectly. You are also provided with cartoon voices. Due to its lightweight, you can use this app without worrying about anything.
7. VideoProc Vlogger
VideoProc Vlogger is the best choice to use on low-end computers. You can use the built-in video pitch changer to edit the sounds in your podcasts in a professional way. You can either export both the audio and video or audio only. You can also extract audio from videos. The only drawback is you can't change the system sound in you're your computer.
6. AV Voice Changer
Compared to other voice changer, the AV voice changer is a professional one. In other software, you can only change the female voice to a male voice. But with the AV voice changer, you can go deeper with options like 20-35 years old man, 36-60 years old man, happy man, and more. You can also record, load existing audio, trim, cut, and edit audio as per your wish.
5. iMyFone Magic
If you are looking for a real-time voice Changer for your pc or Mac, you can try the iPhone Magic mic. Even though it is new software it has all the needed features of a voice changer. It has voice effects, sound effects, key bind control, Voice customization, voice changing, background changing, and more. It has 300+ sound effects, which you can add to live streaming and gaming. This awesome tool can work with Pubg, Skype Fortnite, and more. The key bind feature helps to play and stop the effects during games and live.
4. Voice Changer Plus
The Voice Changer Plus is specially made for iPhone, iPad and Mac devices. The special feature of this software is you can play the audio in reverse. There are 55 different voice effects available to use. You can also trim the audio file as you wish. Another feature is you can also apply these effects and features to pre-recorded files too. No need to record always.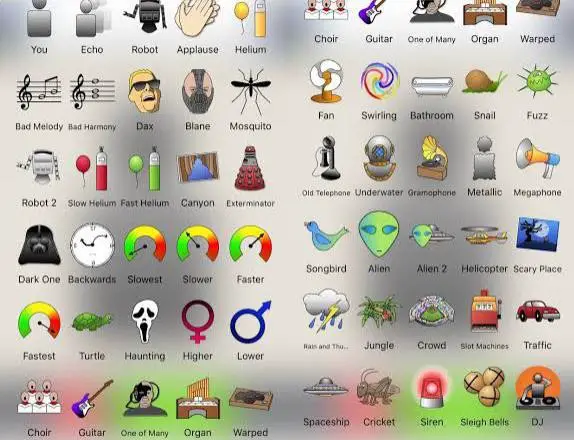 3. Adobe Audition
 Adobe always satisfy it's customers with it's extraordinary features. Adobe Photoshop and Adobe illustrator are the best examples. In the same way Adobe audition also has awesome features for voice changing. With Adobe audition you can completely change the quality of sound and also imitate other characters and use it for multiple purposes like gaming, and voiceovers. You can add up to 16 fine-tuned voices to a single file. You can use Echo effect, Reverb effect and Automatic Pitch Correction effect to take your audio to another level.
2. Voxal Voice Changer
Voxal voice changer is a free surface that can be used in both windows and mac. With this voice changer, you can change your voice in all the apps that uses a microphone including video games. It does not affect the performance of your system and other applications. You can even change from male voice to female and vice versa. But this app is only free for home use. If you want to use it for business purpose you have to purchase it.
1. Murf
 If you have a YouTube channel, but can't afford a professional recording studio, you can transform your ordinary recording into a professional one using Murf. One of the best feature in murf is the transcription. If you have mispronounced a word in the recording, no need to do the whole recording, you can simply transcript and edit the portion. Murf offers 100+ voices for your script. You can also add multiple voices to a single video. You can check for grammatical errors, remove unwanted notices, sync audio, and video perfectly with murf.