Video Editing Software enables users to create, modify, split, filter the videos into high definition resolution. These software tools are today used in many fields like motion pictures, digital videos, commercial advertising, business, education, etc. To use these tools, one requires a knowledge of processing videos, editing techniques, etc. But, many other tools are available for beginners as well. Additionally, people have to stay updated about the new versions of every software. Now, let us see the video editing software tools that can be installed on Windows 10.
PowerDirector 16:
PowerDirector 16 is one of the top software tools for video editing that is compatible with Windows 10. This software tool includes features like adding customized shapes and objects to the videos, allows enhanced motion graphics & animated titles, offers creative masks, chromakey editing, a huge set of transition effects, offers a provision for instant creation of videos, video collage designer, reverse, repeat & replay options, freezing, zooming, panning, color distortion, etc. This software requires a subscription plan of $4.33 per month.
Microsoft Photos:
Microsoft Photos software tool enables users to view, edit, and create high-quality photos and videos. Additionally, it also allows users to make movies and create albums. The features incorporated in this tool are rotating, cropping, adjusting the color, a huge library of filters, transition effects, etc. Additionally, it also enables to trim video clips, share them on YouTube, Instagram, and other social media platforms, add 3D effects, remix videos, etc. Microsoft Photos video editing tool is available free with all the basic features.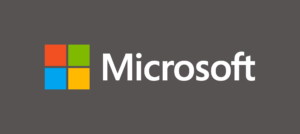 Adobe Premiere Elements 2020:
Adobe Premiere Elements 2020 video editing software tool offers an easier way for users to create and edit the videos. The features of this tool include, drag and drop options, reduce noise effects, a huge set of themes, layers, eye-catching effects, making a vertical photo into horizontal video, creating time-lapse videos, auto-tagging based on sunsets, Birthdays, cats, dogs, find any video through face, import HEIF and HEVC files and photos, etc. To access all these features, users have to upgrade to the application by paying the stated amount.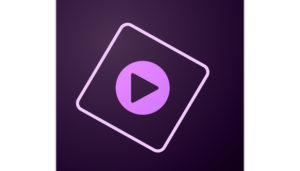 Movie Edit Pro 2020 Plus:
One of the top and most-used video editing software tools are Movie Edit Pro 2020. The features of this tool include editing videos, storyboard & timeline, full track handling, precise keyframes, wizards, multi-cam editing, finds close gaps in the video, split & trim videos, 360-degree workflow, optimize videos, video stabilization, color grading, a huge set of effects, containing a total of 1,500 effects, 15 title animations, 30 fonts, slow-motion effects, travel maps, etc. It supports the videos of resolutions of up to 4K. This tool comes with four packages, Movie Edit Pro, Plus, and Premium. The price for each package varies according to the features.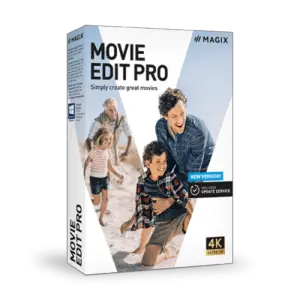 OpenShot:
OpenShot is the most-used video editing software tool. It offers a wide range of features. This software tool is compatible with Microsoft Windows, Linux, and macOS operating systems. OpenShot has a powerful library, named FFmpeg library, which enables us to read and write video and image formats. Additionally, it supports keyframe animations, drag and drop options, unlimited layers & tracks, resized video clips, trimming, snapping, real-time video transitions, 3D animated titles, audio mixing & editing, digital video effects, and many more. All these features are available freely.
VirtualDub:
VirtualDub is an easy to use video editing software tool that enables users to edit, create, and modify videos. It is an open-source and freely available video editing software tool. This software is a highly advanced and featured tool. It includes creating videos, merging videos, field swapping, integrate volume meter, noise reduction, real-time downsizing, frames, etc. Additionally, this software has verbose monitoring, keyboard & mouse shortcuts, clear interface format, reads & write AVI2 and AVI clips, audio tracks, filtering set, decompress & recompress audio & videos, etc. This software is free to use.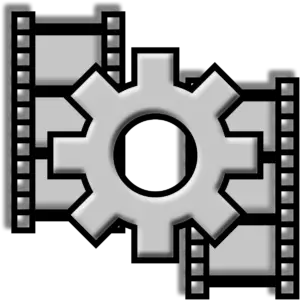 Sony Vegas Movie Studio:
Sony Vegas Movie Studio is the best software tool for beginners. This application has the most powerful toolset, which created high-resolution videos. Other features include editing videos, motion tracking, video stabilization, screen capture, Bezier masking for videos, clean & clear workflows, Black Bar fill the filter, video creator guide for beginners, storyboard editing, Hover scrub, find gaps between videos, multi-cam editing, add a missing stream, color grading, etc. This software also supports the resolution of up to 4K. There are three packages of this tool, Classic, Platinum, and Suite.
Windows Movie Maker:
Windows Movie Maker is also known as Windows Live Movie Maker. This software tool is a video editing tool developed by Microsoft. The features included in this tool are timeline narration, text overlays, a huge library of transition effects, animated stickers, audio, and video optimization, fade-in & fade-out effects to audios, sharing the projects on the sites and social media, title customization, auto movie options, special effects, etc. The Microsoft Movie Maker is available freely without paying a single penny.
Ice cream Video Editor:
Ice cream Video Editor is the popular and the most-used video editing software tool. This tool has advanced features incorporated in it. It includes trimming videos, adding images to videos, audio, text, colors, etc. Additionally, it enables users to post the created videos on the timeline, provides transition effects in a large set, adds visual effects, sets saturation, brightness & color of videos, multiple video formats, higher resolution, sharing the projects on YouTube, Google Drive, Dropbox, etc. This software is free to use and easy to use.
iSkysoft Video Editor:
iSkysoft video editor is specially designed to edit the content inside the videos. This application is easy to handle for beginners. Its features include drag and drop options, merge different files into a single file, transition effects between two scenes, color correction tools, enhance the visual qualities of tools, etc. The special feature of this software is "Intelligent Screen Detection," which is in-built. This feature provides a professional look to the videos created and edited. Only limited features are accessed in the trial version. To access all features, users need to subscribe to it with the paying amount.