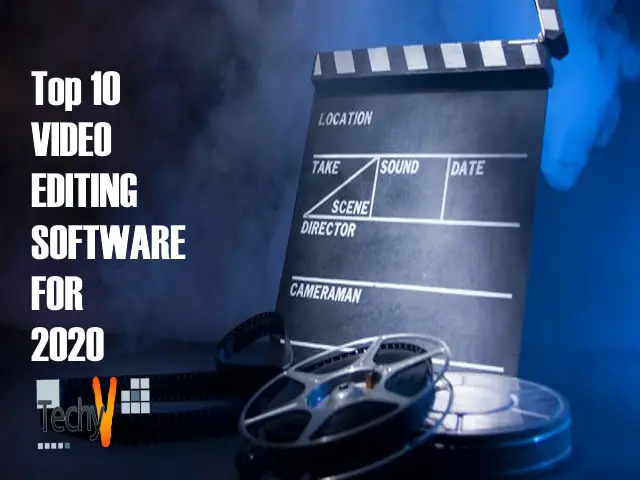 As our day to day needs are getting more and more digitalized, there has never been a time where video editing is so needed. Video editing is needed in everything from Instagram content to YouTube tutorials to even online classes and courses worldwide. This brings in the inflow of new and improved applications to cater to the user's every need. Nowadays, there are hundreds of video editing applications, and choosing which would best meet your needs can be a daunting task. That's why we're here! In this list, we count down the ten best applications, and explain why each made our top picks list!
1. Adobe Premiere Pro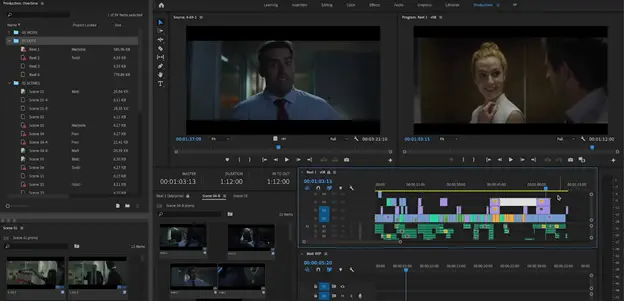 Adobe Premiere Pro is our number one pick on this list, and for good reason. It has top tier quality when it comes to its user interface, accessibility, and options to pick from. It can handle any number of tracks, which can be imported from any input you can think of. It has a great automatic sync option that works so well when dealing with complex editing workloads. This application is one of the biggest sellers on the market and continues to keep its updates regular, and its interface, flawless. It provides many functions so the user gets exactly what they need.
2. Adobe Premiere Elements
Adobe second place in this list with Premiere Elements; made for both new-timers and professional videographers. It isn't as hard to grasp as Premiere Pro, which is made for full-time professionals, as the name suggests. But Premiere Elements is still packed with great features, such as face recognition, audio features, and grouped soundscapes. And it's super user friendly and the user interface is super intuitive to grasp and learn on, like all Adobe products. It costs less than the Premiere pro as well, so if the price is an issue, this is definitely the one for you.
3. Final Cut Pro X
Final Cut Pro X is our pick for the best video editing application for Mac. As you would speculate with Apple, the user interface is perfectly simple to utilize and comes stuffed with enough highlights to warrant the sticker price. We like the group tool, FX choices, and the direct way you can include and alter the sound. Also, it comes with a 30-day free trial to decide whether you'd like to purchase the application and believe us, it is so great. Final Cut Pro X starts at $299.99 for a full purchase and is a one-time purchase you won't regret.
4. Filmora 9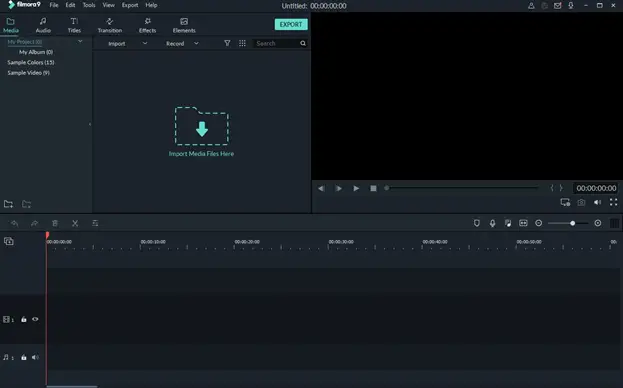 Filmora 9 is a widely known application across both Windows and Mac platforms. Known for its simplicity and its direct user interface, Filmora delivers. It even has a mobile version for some quick and easy video editing on the go. It supports 4k support, with many integrated effects and audio cues. It also supports audio dubbing and syncing. There's a stock library of soundscapes to pick from, and they're all royalty-free! Filmora starts at $60 and has various different packages to choose from.
5. Apple iMovie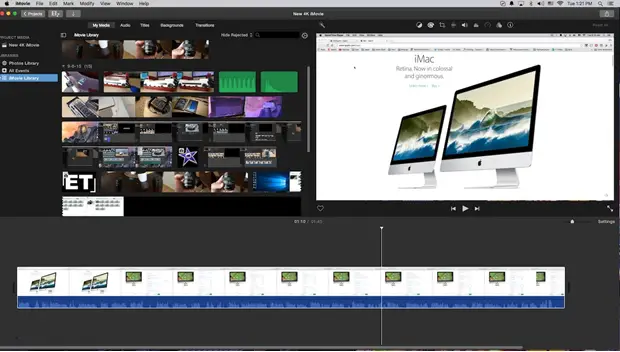 Our second Apple-exclusive application on this list, the Apple iMovie is optimized for beginners starting out their journey into video editing. This software is designed for simplicity and elegance while performing the average beginner video editing. Obviously this application does not compare to something like Premiere Pro in terms of functions and depth of features, but for what it is made for, it does the job perfectly. It is available for free on the IOS store for mobile as well, for your on the go video editing needs. iMovie also has a green screen feature, so shooting at home has never been so fun!
6. CyberLink PowerDirector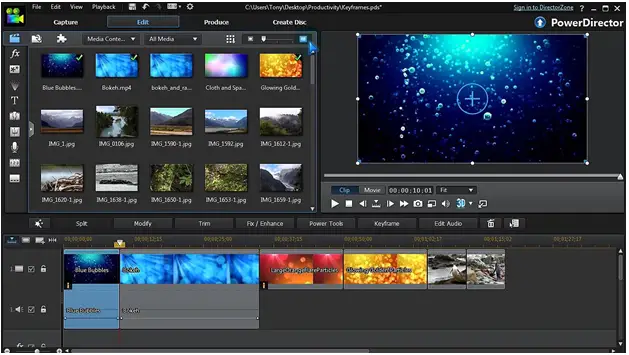 Cyberlink is an application made for both beginners and more intermediate video editors. Its user interface is so straight-forward that even a first-timer to video editing can just pick up instantly. Cyberlink has a huge online community and will be sure to have tutorials and guides for anything you need help figuring out. Cyberlink supports most source formats, including .mp4 and RAW footage. Cyberlink also proudly boasts of its render speeds; they're the fastest rendering software in the market. Lifetime membership for this product costs $80.
7. Sony Vegas Pro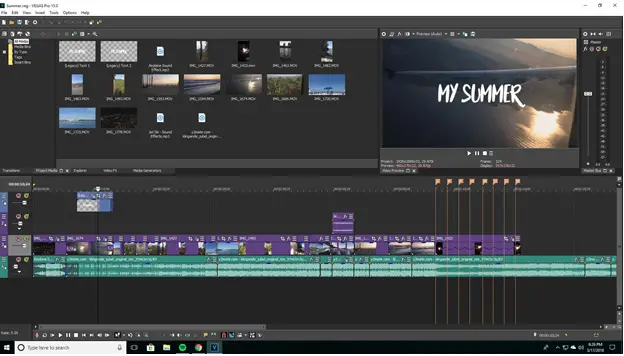 This is for an editor who comprehends what they're doing and needs an expert touch, yet in addition, has to lack. Sony Vegas Pro is on the pricier side without a doubt, yet you get the expert editorial manager features like movement following, HDR support, 360 film support, video adjustment, and so on. In case you will go through the cash, I recommend you definitely realize how to utilize the best features of this program, and if you're looking for something with the capabilities of something like Premiere Pro, then this is the product for you!
8. VSDC
We just had to add this to our list, as it's the first free full-featured editor on our list that offers the capabilities of high price editing software. VSDC offers blend overlays, masking capabilities and so much more. You can control the speed of video clips, and even transition filters are available. The user interface is slightly more complicated to understand, making the learning curve a little steep. But once you get the hang of it, you'll find it easy to maneuver. So if you're a beginner trying to get into video editing, or even an intermediate editor looking to improve, this one is the one for you.
9. Lightworks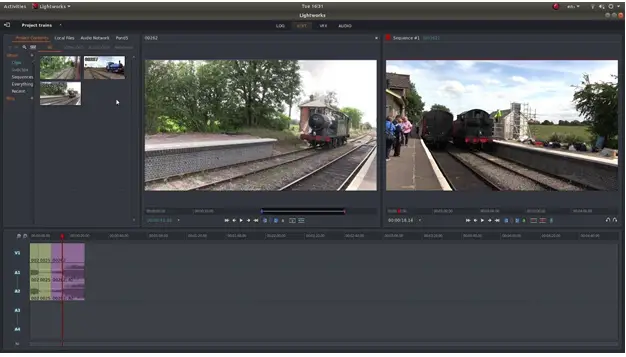 Lightworks is available for both Windows and Apple devices, as has a ton of detail and features included. It supports almost all types of video formats and allows the inclusion of proxies, so you can edit on a lower resolution, which I'm sure will save a lot of you, low-end PC users! Honestly, this program is even better than some of the paid programs, with its intuitive layout and design.
10. Blender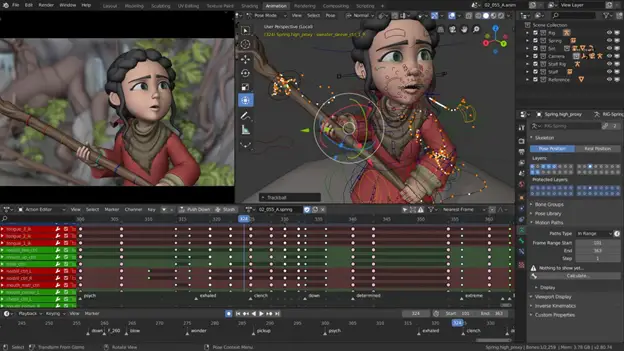 Blender is the only 3D animation video editing application on this list. Recent trends have shown exponentially more demand when it comes to 3D artwork and animations, and a LOT of the editing for 3D art happens with the blender. It shows a state of the art features and details that will satisfy any need an editor will desire. There's a huge online community too, so rest assured, whatever problem you run into, it will have a solution online. Users across the globe recommend this software and the interface is up to date and smooth, and the learning curve is not very steep.