The AI startups have received the highest funding in seven years, with a 32.5% growth rate. What is fueling the funding in the AI startup ecosystem? Thanks to the investors for funding their growth and expansion. You would have often heard about venture capitalists investing in early-stage startups. But who are venture capitalists? Venture capitalists are the investors who provide capital to the company in exchange for a certain share of equity in a high-growth startup. An example can be investing $500 in exchange for a 5% equity stake in a potential startup. Here is a list of the top venture capitalists making investments in AI startups in 2022:
1. Softbank Group
This venture capitalist is one of the leading multinational conglomerates in Japan, with a nationwide telecommunications network, internet media platform (Yahoo! JAPAN), payment platform (PayPay), and social media application (LINE). The Softbank group devotes nearly 97% of its time to AI to improve the quality of life around the world by accelerating the use of Al and breakthrough technologies. Softbank has invested $1.9B and made 311 investments.
2. Sequoia Capital
Did you know this venture capital invested in Apple, Google, PayPal, and Linkedin? Sequoia Capital is an American Venture Capital firm based in Menlo Park, California. Sequoia Capital has the Surge program, which advices investing in startups across Southeast Asia. Sequoia selects 15 to 20 entities for each cohort every 6 months and invests $1M to $2M in each by leveraging additional investors.
3. Tiger Global Management
Tiger Global Management is a leading venture capital firm based in New York, US, and was founded in 2001. Tiger Global invests in high-quality entities which are headed by exceptional management teams with a focus on the consumer, internet, software, and fintech. Tiger Global Management has raised approximately $44.9B across 10 funds, out of which Tiger Global Private Investment Partners XVI fund has raised approximately $12.7B.
4. Data Collective
Data Collective supports entrepreneurs who use deep tech to solve problems by helping them meet their funding requirements. Data Collective has made nearly 451 investments including 82 investments led by diverse groups including women, Africans, and Hispanics. Data Collective has raised $1.6B across 8 funds, with the latest being DCVC Bio Fund.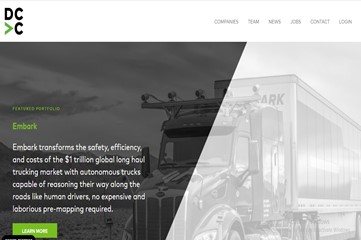 5. Nexus Venture Partners
This venture capital has empowered teams across sectors ranging from software to e-commerce and from ed-tech to infrastructure. Nexus Venture Partners is a pioneer investor in global technology products that was founded in 2006. Nexus was started by entrepreneurs in enterprise technology and consumer internet and has successfully raised $1.4B across 5 funds.
6. Accel Partners
This Californian venture capital has invested in some of the big tech companies including Facebook, Atlassian, Slack, Spotify, and Etsy. What makes Accel different from other venture capital firms? Accel helps the startups from seed to scale and acts more like a partner in their entrepreneurial journey. Accel has a special program known as Accel Atom which is a pre-seed funding program for early-stage startups in India.
7. Intel Capital
Intel Capital is an arm of Intel Corporation, which was set up to manage corporate venture capital, global investment, mergers, and acquisitions. Intel Capital has invested over $72M into AI and IoT, with the overall technology investments amounting to over $115M in 2018. Intel Capital has made investments that are likely to shape our future including cloud infrastructure, deep technologies, and next-gen mobile gaming technologies.
8. Toyota AI Ventures
This venture capital is on a mission to explore what's next by helping early-stage startups bring disruptive technologies and business models to market within a shorter period. Toyota Ventures is an early-stage venture capital firm which is based in San Francisco Bay Area, which invests in early-stage startups from around the world. This venture capital specializes in funding AI projects in robots, autonomous mobility, smart cities, digital health, fintech, and materials.
9. East Ventures
This venture capital based in Japan funds an early-stage venture fund with a focus on Southeast Asia. East Ventures has supported 170+ companies in the Southeast Asian region including Indonesia, Singapore, Japan, Malaysia, Thailand, and Vietnam. East Ventures has made 498 investments and has raised $1.1B across 7 funds. Their latest fund, the Multi-stage fund has been announced recently on May 10, 2022, and has successfully raised $550M.
10. Baidu Ventures
This venture capital is helping entrepreneurs transform the world through artificial intelligence. Baidu Ventures is a leading venture capital venture that was founded in 2016 with headquarters in Beijing, China. Baidu Ventures (BV) manages around $500M across 3 funds, with operations in Beijing and San Francisco. Baidu Ventures looks for investment in companies that are leveraging AI to make our lives easier and more efficient.