In this dynamic and ever-changing environment, everyone wants to be up to date with the technology and innovations in the world. Everyone wants to be ahead of others in terms of trending styles, food, lifestyle, and above all, Gadgets.
If we looked back exactly a decade ago, 4G launched, mobile phones were not so innovative, TVs were not so smart as they are right now and more such things were not so updated as they are. Now let's just think how much can now change after this decade ends. So, technology and innovations move fast, and if you don't keep up to its pace, you may lose a chance to own a 24-megapixel camera. Now let's cut to the chase and talk about the new groovy gadgets which are trending in the year 2020-
1. JBL Tuner XL DAB radio
We all remember the times when radios were an exciting thing. Before smartphones had a build-in radio, portable radios were preferred. Thus, the audio specialists, JBL, launched a portable radio, new TUNER XL, thanks to DAB radio and a powerful 10W speaker. The added advantage is waterproof and claims 15-hours long battery life.
2. ORII Smart ring
In the era of smartwatches and smart TVs, ORII launched its one of a kind smart ring. It forms all the features of a smartwatch i.e. it takes calls, sends messages, uses your voice assistant, etc. And the best thing it does all this without even having a screen. Thus, being a powerful ring.
3. LARQ Benefit Edition UV self-cleaning bottle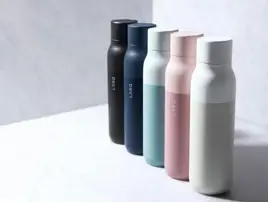 It is always necessary to be hydrated to be healthy. On should always carry a bottle but let's admit, bottles can be boring and after some time the water inside it gets weird. The water can get foisty as well as slightly fungal. Thus, this bottle comes in rescue and kills 99.9999 germs and is even rechargeable. It can keep cold stuff up to 24hours and hot stuff up to 12 hours.
4. Theragun Prime massage gun

You might have noticed; online media is filled with slo-mos of people pummeling their legs with massage guns. Massage guns are like having a private masseur on hand. Theragun Prime massage gun is a massager designed to rapidly massage with a speed of 40 times per second.
5. Sony ZV-1 vlogging compact camera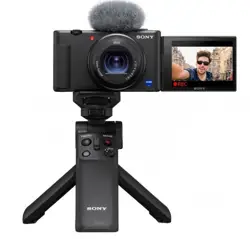 Vlogging is a very trendy thing going on this year. What can better than having a camera that can enhance the experience of vlogging. Sony ZV-1 is a compact camera with features like a 20-megapixel camera, a flip around the screen for recording those selfies, image stabilization, and a Bluetooth grip, etc. Thus, being a perfect buy for vloggers.
6. Cowboy 3 electric bike
Riding a bike can be trendy as well as helps you be healthy at the same time. To give you both these features, Comboy 3rd generation is one of its kind. With a lot of clever features, it includes- single-gear automatic transmission, lower gear ratio. The added advantage, a battery that's built into the 16.9kg frame
.
7. Lexilife Lexilight dyslexia reading lamp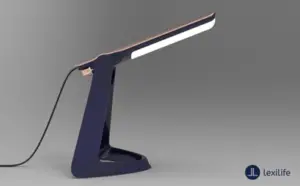 Due to the rays, we get from our laptops, smartphones, etc. some of the people can be dyslexic. To solve this problem, Lexilife came to the rescue. This lamp uses a mirroring effect by using pulsed light to allow one eye to take dominance and help those who suffer from dyslexia to read comfortably.
8. Skullcandy true wireless earbuds
In this generation, wireless earbuds have become a trendy thing. All the companies are competing with each other. Thus, Skullcandy launched their earbuds. With a cool feature- Tile feature. This helps to locate the one earbud if lost and able to locate it, thus solving a major problem of earbuds.
9. Sonos Arc soundbar
Although you can find a lot of alternatives to Sonos, this company is still the go-to brand. It has the build-in Sonos App. Also, this includes Dolby Atmos, which powered by 11 internal speakers, two of which fire upwards
.
10. SanDisk iXpand Wireless Charger
In this era, of wireless change, this is your perfect stop. iXpand Wireless Charger has a monster 256GB solid-state hard drive under the lid. Anyone that has the wireless charging option phone can set up a profile and use it too.